Feroze Khan has lately been quite vocal about the controversies relating to the world of showbiz. First he shared his thoughts regarding Hamza Ali Abbasi's stance on Iqra and Yasir's proposal at the Lux Style Awards, then he shared his views regarding the issues between Mohsin Abbas Haider and his wife Fatima Soheil.
This time around he has really put his foot down in order to show how upset he is with the way the veteran actor Firdous Jamal is being treated especially by those people who are in the media. He was quiet until Momina Duraid issued a notice in which she did not only announce that she will not work with Firdous Jamal but she also said that she was ashamed that he was part of the fraternity.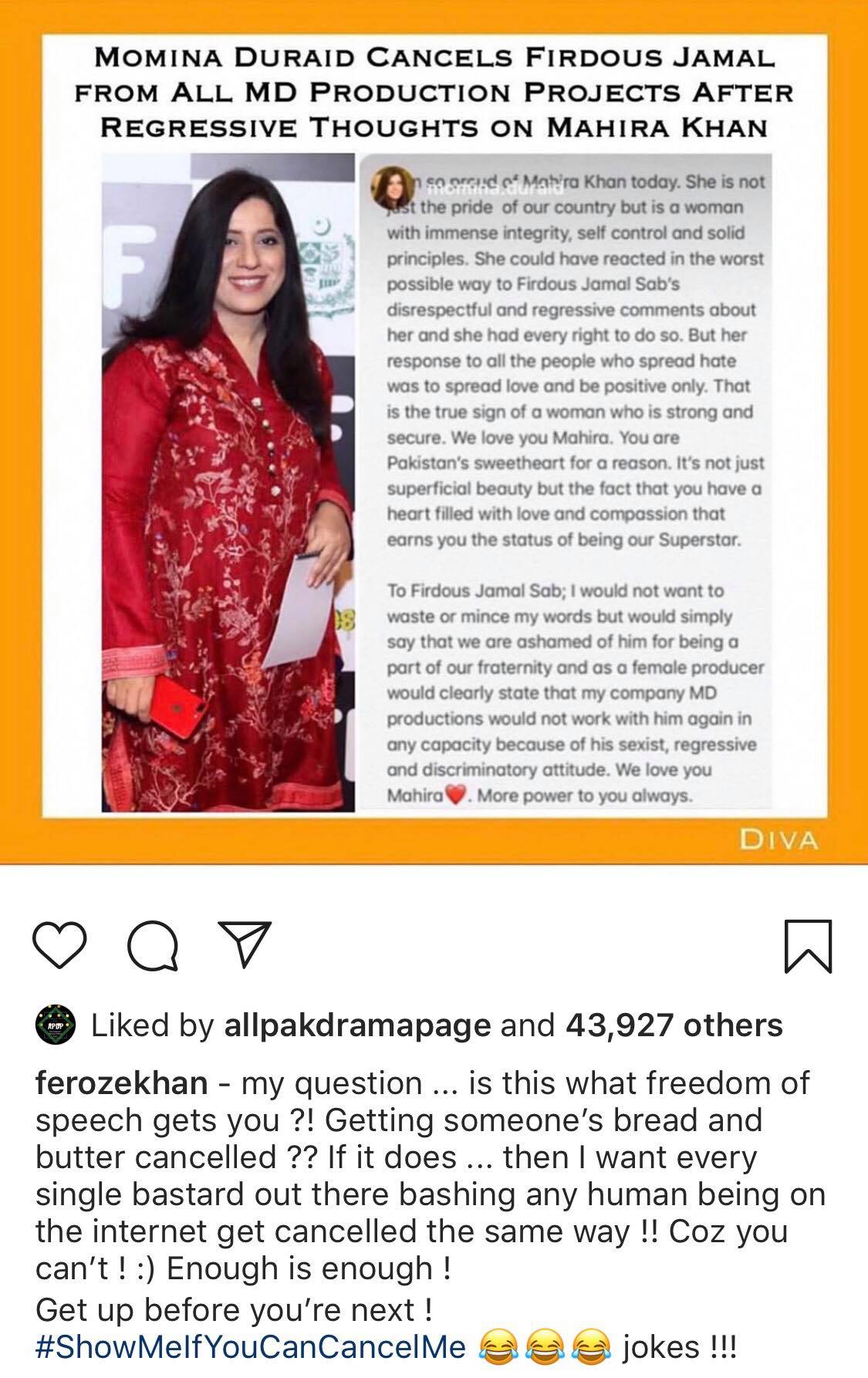 Feroze Khan in a bold move openly criticized Momina Duraid. He also posted a tweet in which he implied that these bigwigs of the industry feel that they are god.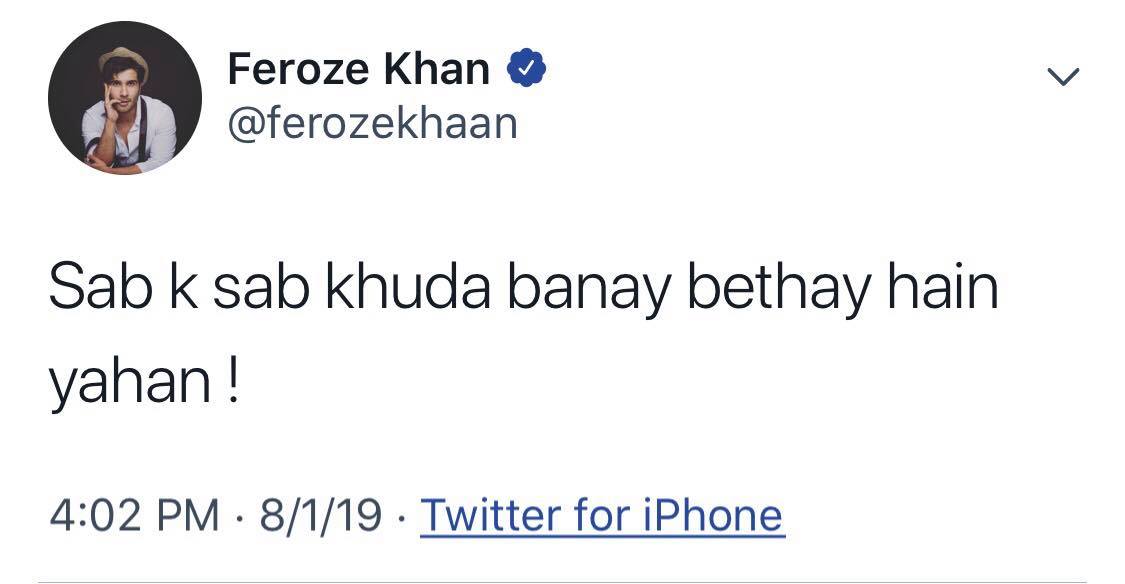 Feroze Khan is clearly in favor of freedom of expression and does not appreciate the double standards.