The developments in tonight's episode of Firaaq were definitely very unexpected and interesting as well. I am sure that many viewers like me were expecting Roomi and Paymaan to get married in this episode which no doubt would have been a very unconvincing twist in the story. Roomi never loved Paymaan, if this marriage took place it would have been because of external influence than anything else. I am pleasantly surprised at the turn the story has taken, Tabbasum's death was predictable after watching the preview of this episode last week but the way her death was covered was another pleasant surprise. The fact that most part of tonight's episode focused on Tabbasum was most certainly the right thing to do since Tabbasum's character has been the highlight of this drama and Uzma Gillani was absolutely brilliant right till the end. Tabbasum's conversations with everyone in the family including Roomi wrapped up her track beautifully. Tabbasum made sure that Haider knew just how special he was, she apologized to Paymaan once again and asked her not to repeat the mistake she had made. The fact that these scenes were not over dramatic yet very touching made them a treat to watch. The void that Tabbasum left in Haider and Paymaan's life was apparent from their body language and conversations but there was no excessive rona dhona which was great.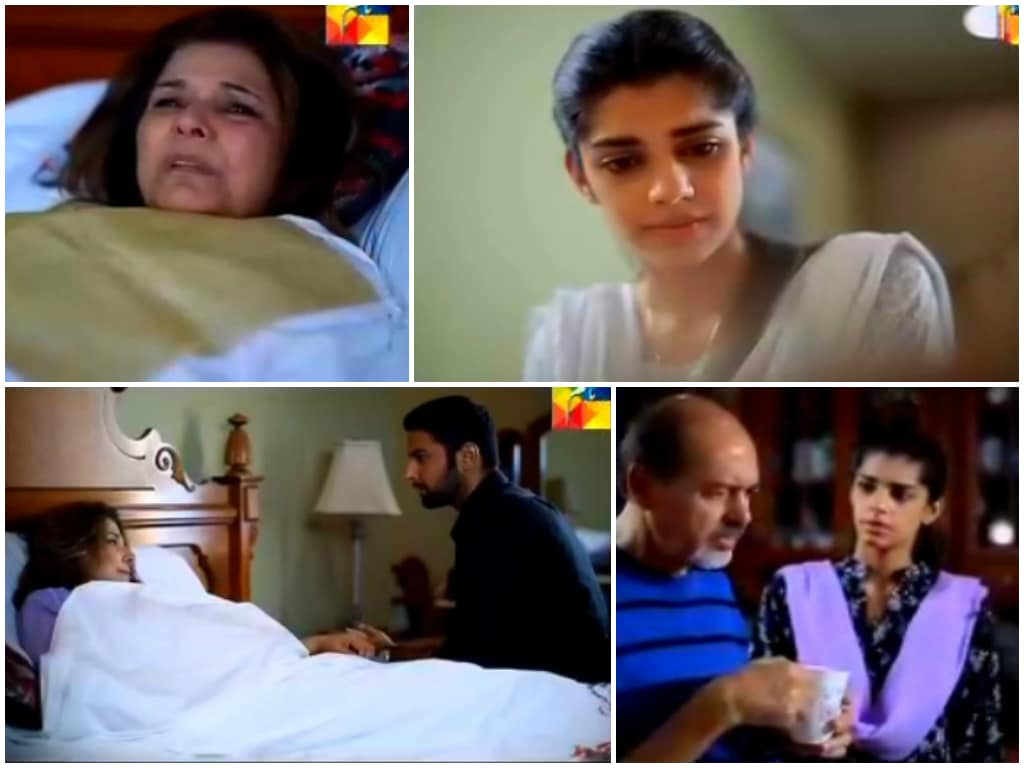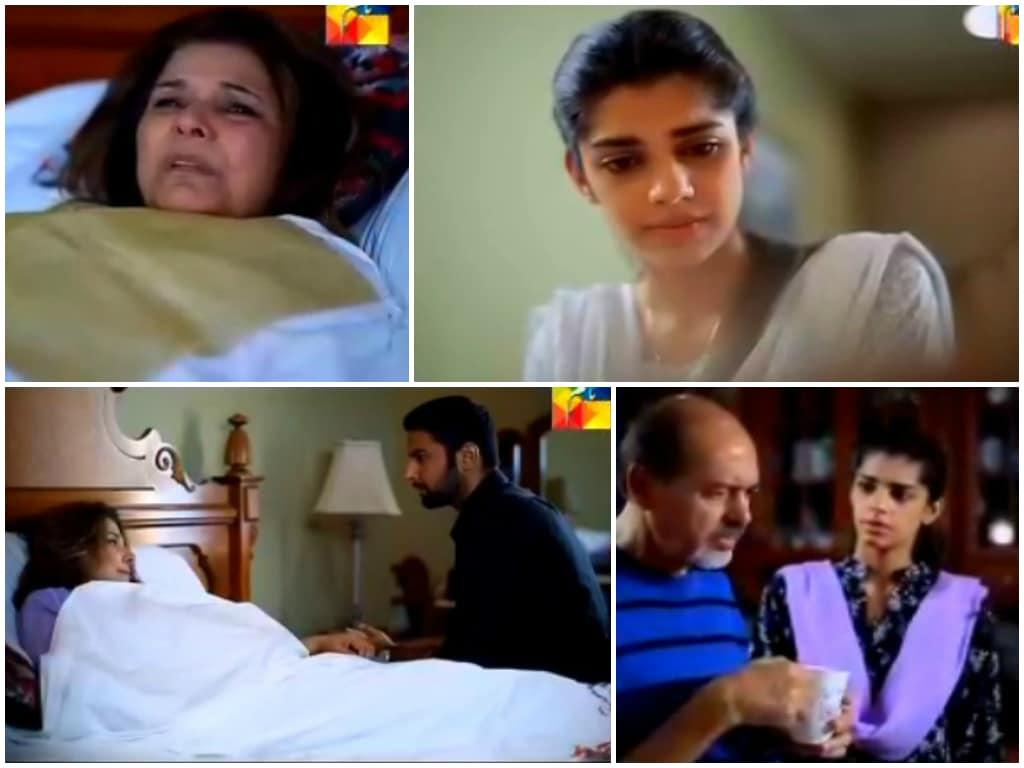 Roomi decided to tell Paymaan the truth (finally!), which was another convincing development in the story. It would have been very unbelievable if he kept this secret to himself. We have been very confused about the timeline till now, it was nice to hear Sara clear that confusion! Imroze left Paymaan seven months back and Roomi talked to him five months back and then too he called to say goodbye. After finding out the truth Paymaan's sole purpose in life is to find out what happened to Imroze. Sara's obsession with getting Roomi and Paymaan married is still beyond me! Once again Sara focused all her energies on ensuring that these two end up together and refused to believe anything that Roomi said. I am glad that Roomi turned out to be smart and did not fulfill the dying wish of a friend without giving it a second thought.
It looks like Paymaan's life in Karachi is going to be the main focus of the story from now on. The question whether Imroze has divorced Paymaan or not is still a mystery because when Paymaan was leaving for Pakistan Sara said to her that even if she finds Imroze there was no relationship between them anymore so there was no point in going there looking for him but in the preview of the next episode Paymaan said that she felt like a widow!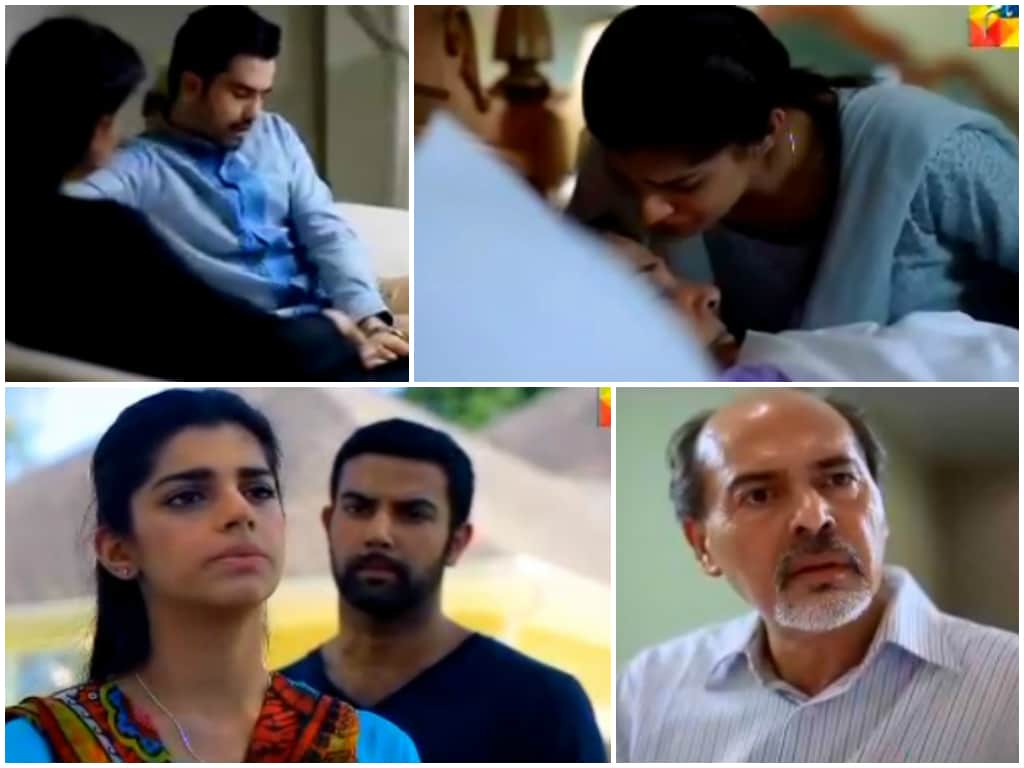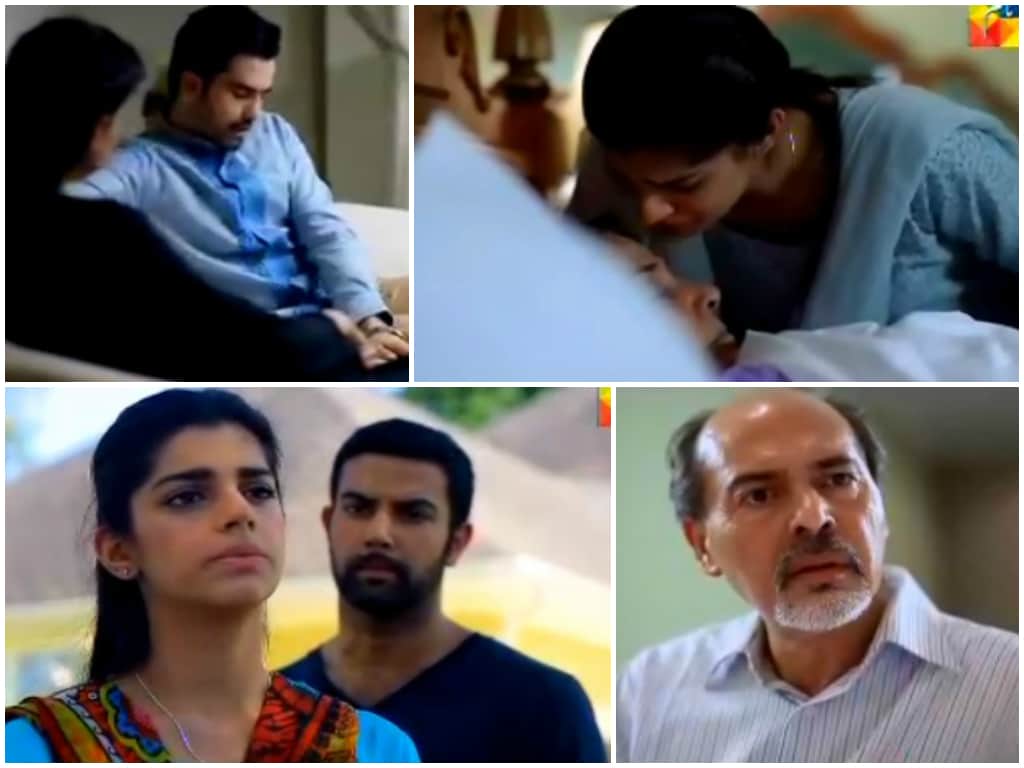 I must say that Paymaan's character is much more likeable and lively now that Imroze is out of her life and she has a new purpose in life. I felt for Haider more than anyone else while watching this episode. Overall, this was a pretty good episode which I am sure gave many viewers a reason to look forward to more. Is Imroze dead? If he isn't then why didn't he ever get in touch with Paymaan? A lot of questions need to be answered, I hope that the next episode is just as entertaining as this one and the story keeps on moving forward at this pace. I also hope that the mystery unravels in a way that is believable.
Fatima Awan