Firdous Jamal it seems is not happy with any of the new actors, even those who are constantly getting critical acclaim for their performances. After facing a lot of heat for his remarks regarding Mahira Khan, Firdous Jamal this time around criticized Imran Ashraf's acting.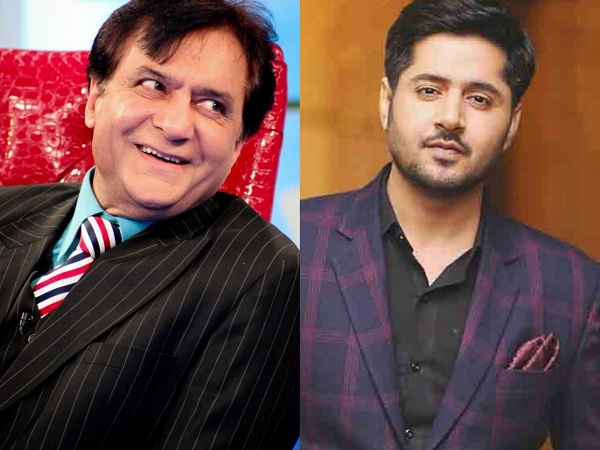 He also criticized everyone's acting in general saying that all the new actors were not really actors but they were models, mere show pieces. He said that they change their appearance and pretend but they cannot act. The interviewer then asked him specifically what his remarks were regarding Imran Ashraf's performance in Ranjha Ranjha Kardi. She stated that Imran Ashraf was one of the best actors in the industry right now but Firdous Jamal did not agree to that.
Firdous Jamal said that Imran Ashraf's performance was not up to the mark since he was not spontaneous enough. He called Imran's performance 'pretentious'. He also said that there have been many other actors in the past who have played roles similar to the one Imran Ashraf played in Ranjha Ranjha Kardi and they played it in a much better way.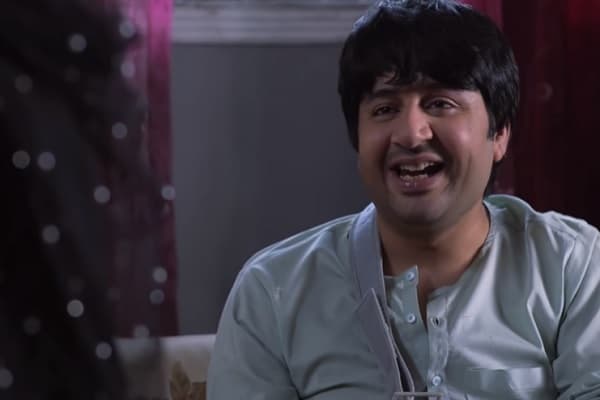 Imran Ashraf replied to Firdous Jamal by saying that he respected his opinion and trusted his judgment. He also said that he had no doubt that Firdous Jamal could play this role better than him.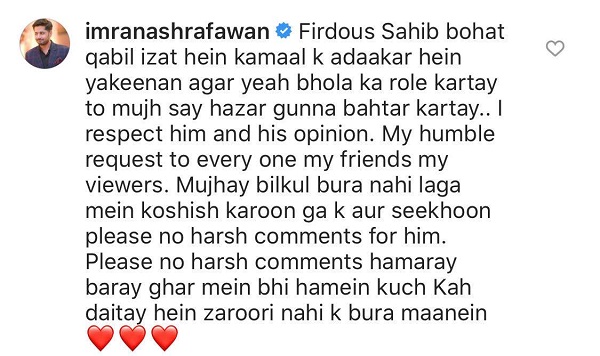 Imran Ashraf's reply won him many fans who are appreciating him for accepting this criticism so gracefully. When Mahira Khan was criticized by Firdous Jamal, she chose not to talk about it and that is why the entire thing blew up even more. Imran Ashraf has shown that he is not going to let this statement turn into a controversy but the statement itself is so controversial that people are bound to talk about it.