Turkish film 'Mohabbat Ek Ittefaq' has recently received the censor certificate from federal censor board. Preparation for its nationwide release are underway, and 17th January 2014 is announced as release date. Dubbed in Urdu it will be the first Turkish film ever to be released in Pakistan. While Turkish dramas are ruling the television screen and enjoy huge viewership, its still early to predict how cinema goers will respond to this new experiment of Turkish film in cinemas. Express media house is the official media group to promote this film.
It will be an interesting fact for readers that it is not the first time that a film from a country with majority Muslim population is releasing in Pakistan. Previously few Egyptian Arabic films have been released in Paksitan like Abida in 1990's which were not much successful.
About Mohabbat Ek Ittifaq
The film, Mohabbat Ek Ittifaq, is the Turkish blockbuster Ask Tesadulfleri Sever, which grossed over $50 million when it was released in Turkey in 2011. The film is being imported to Pakistan by Kayzee Enterprises, and has also been dubbed locally. The importers also own the rights to releasing the same version in Bangladesh and India.
The film is directed by Ömer Faruk Sorak, starring Mehmet Günsür and Belçim Bilgin Erdoğan as star crossed lovers whose lives are intertwined by a series of coincidence. The film was shot on location in Istanbul and Ankara, Turkey.
Here is the relevant news clipping from Urdu Daily Express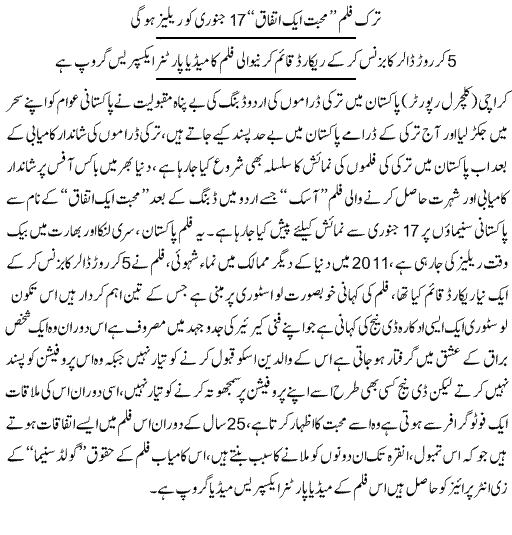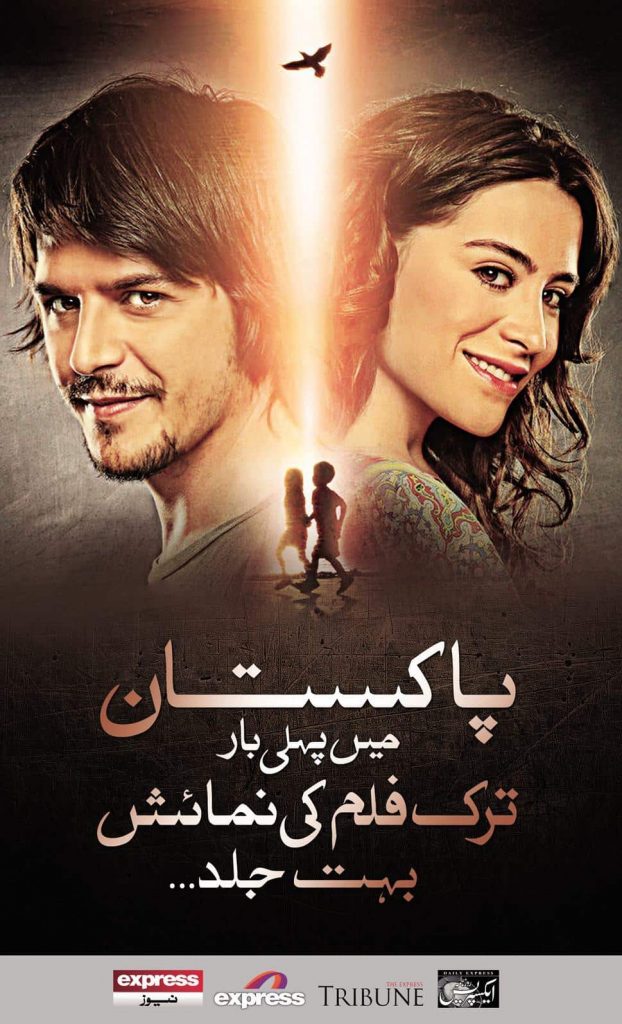 Rashid Nazir Ali