No matter how hard we try not to discuss about the foreign content and the controversial realities attached to it, the idea is turning into a giant monster which is haunting the local drama-makers and now the filmmakers are not exempted here.
Turkish dramas have been airing with their urdu dubbing been done and from Ishq-e-Mamnu to Fatima Gul, have gathered quite an audience so far. Now that we see our film industry flourishing with the improved efforts made by celebrities and organizers, Turkish films will now be coming to Pakistan to add in the competition which our movies have to face from Indian and Hollywood movies. Turkish movie, 'Ask Tesadüfleri Sever', translated as Mohabbat ek Itefaq in Urdu will soon be making its way to the Pakistani cinemas. It is interesting that the especially dubbed movie will also hit the Indian and Bangladeshi cinemas soon.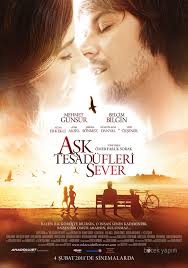 Been released in in February 2011, the movie earned a huge business of 50 million USD and is one of the highest grossing Turkish films, with a first weekend hit of 1,779,485 USD, of the year and investors hope that the movie will now add up into the revenue with its global launch in different language.
The story of the movie revolves around the life of a famous actress who is into a strong relationship but the family of her love does not approve her profession at all. She then meets a photographer during one of her shoots who falls for her and that is the point where the trio love angle starts.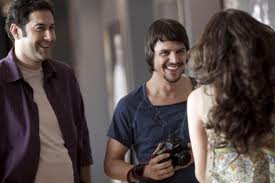 The upcoming project is a result of the mutual efforts of Pakistani production team-Sohail Productions and will be releasing in Pakistan this Eid-ul-Azha. There are 18 targeted cinemas in Pakistan which will support the Turkish movie that are mainly located in Karachi,Lahore and Rawalpindi.
The movie is half way done with its translation and voice recording and it is expected to see its promos releasing not only on E-media but in newspapers too.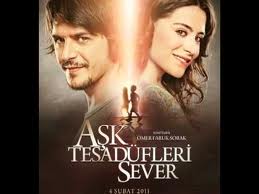 It is yet difficult for me to judge this move because the idea would be facilitating the cinema houses anyway but it still creates a question about how will our local industry survive in the given circumstances! The release of Chennai Express ate up all the good for the Pakistani releases on Eid as it is, and now that this Turkish movie will release on coming Eid too, it is more like a threat to other expected Pakistani movies been scheduled to release on the occasion.
Please share your views,
Wishes,
Nida Zaidi