Most of the Pakistani dramas revolve around marital problems in some context or the other. All such dramas follow more or less the same storyline; a happy marriage turned into a bitter one due to the weaknesses and flaws of either the husband or the wife. It is also a fact that most husbands are shown as flawed partners who literally do everything in their power to ruin their marriages. Very often, misunderstandings are used to create a rift between the husband and wife. At other times, the other woman is the one who 'traps' the husband and since men in Pakistani dramas most often lack basic common sense and can be highly emotional, they easily fall for the trap. Then there are also those times when relatives or friends create such misunderstandings. Unfortunately, some of the most flawed and even abusive husbands have been repeatedly forgiven by the heroines in our dramas simply because the writer wanted to give the drama a 'happy ending'.
Some of these endings did satisfy those viewers who wanted to see these couples united in the end, irrespective of what the husband put their wives through. We were definitely not pleased with these endings since the husbands we added to this list did not deserve to be forgiven. Or perhaps, the way they were forgiven was simply not plausible. Had these endings been shown more convincingly, we would have a reason to be just as understanding as these wives who thought their husbands deserved a second chance.
Here is a list of those flawed husbands in Pakistani dramas who were forgiven too easily!
Mere Bewafa
The last scene of Mere Bewafa was devoid of logic and sent across all the wrong messages. The romantic last scene in which Shahmir casually asked Azra if she could ever forgive him and she replies by giving him the most loving gaze was simply shocking for all those viewers who thought Azra had some self-respect. The way Azra easily forgave her bewafa husband even after all the mental and physical abuse he put her through clearly showed the sick mentality which is unfortunately quite rampant in our society. A woman is expected to forgive her husband no matter what he does if he is willing to take her back, that is the message which this ending gave. The writer literally cheated the viewers into thinking that Azra knew better and would never forgive Shahmeer and then showed her forgiving him as if nothing ever went wrong. This was the most ridiculous ending and watching a man like Shahmir being forgiven in such a way was sickening.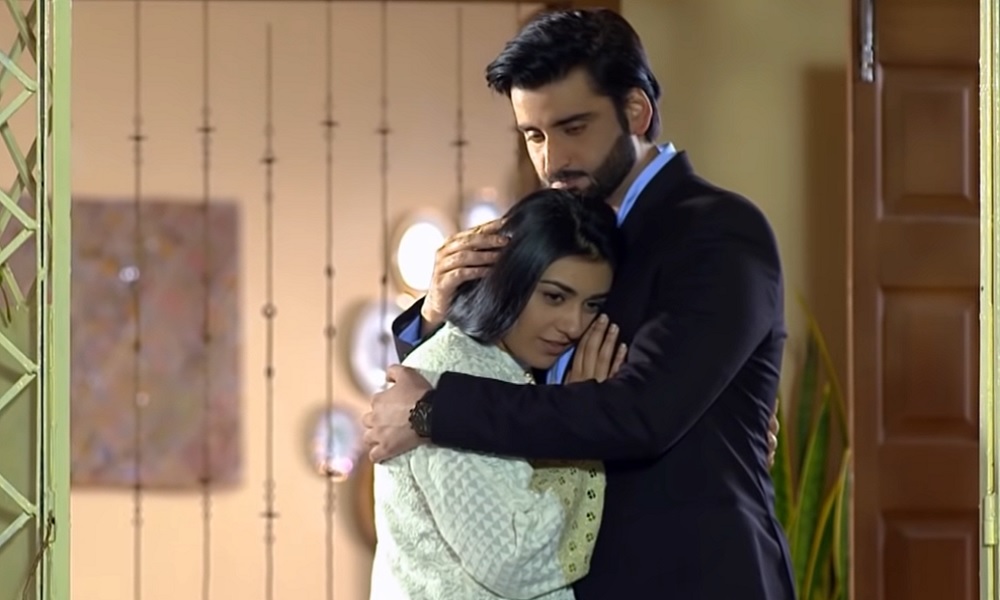 Dil-e-Muztar