Most of the Pakistani dramas revolve around marital problems in some context or the other. All such dramas follow more or less the same storyline; a happy marriage turned into a bitter one due to the weaknesses and flaws of either the husband or the wife. It is also a fact that most husbands are shown as flawed partners who literally do everything in their power to ruin their marriages. Very often, misunderstandings are used to create a rift between the husband and wife. At other times, the other woman is the one who 'traps' the husband and since men in Pakistani dramas most often lack basic common sense and can be highly emotional, they easily fall for the trap. Then there are also those times when relatives or friends create such misunderstandings. Unfortunately, some of the most flawed and even abusive husbands have been repeatedly forgiven by the heroines in our dramas simply because the writer wanted to give the drama a 'happy ending'.
Some of these endings did satisfy those viewers who wanted to see these couples united in the end, irrespective of what the husband put their wives through. We were definitely not pleased with these endings since the husbands we added to this list did not deserve to be forgiven. Or perhaps, the way they were forgiven was simply not plausible. Had these endings been shown more convincingly, we would have a reason to be just as understanding as these wives who thought their husbands deserved a second chance.
Here is a list of those flawed husbands in Pakistani dramas who were forgiven too easily!
[lwptoc]
Mere Bewafa
The last scene of Mere Bewafa was devoid of logic and sent across all the wrong messages. The romantic last scene in which Shahmir casually asked Azra if she could ever forgive him and she replies by giving him the most loving gaze was simply shocking for all those viewers who thought Azra had some self-respect. The way Azra easily forgave her bewafa husband even after all the mental and physical abuse he put her through clearly showed the sick mentality which is unfortunately quite rampant in our society. A woman is expected to forgive her husband no matter what he does if he is willing to take her back, that is the message which this ending gave. The writer literally cheated the viewers into thinking that Azra knew better and would never forgive Shahmeer and then showed her forgiving him as if nothing ever went wrong. This was the most ridiculous ending and watching a man like Shahmir being forgiven in such a way was sickening.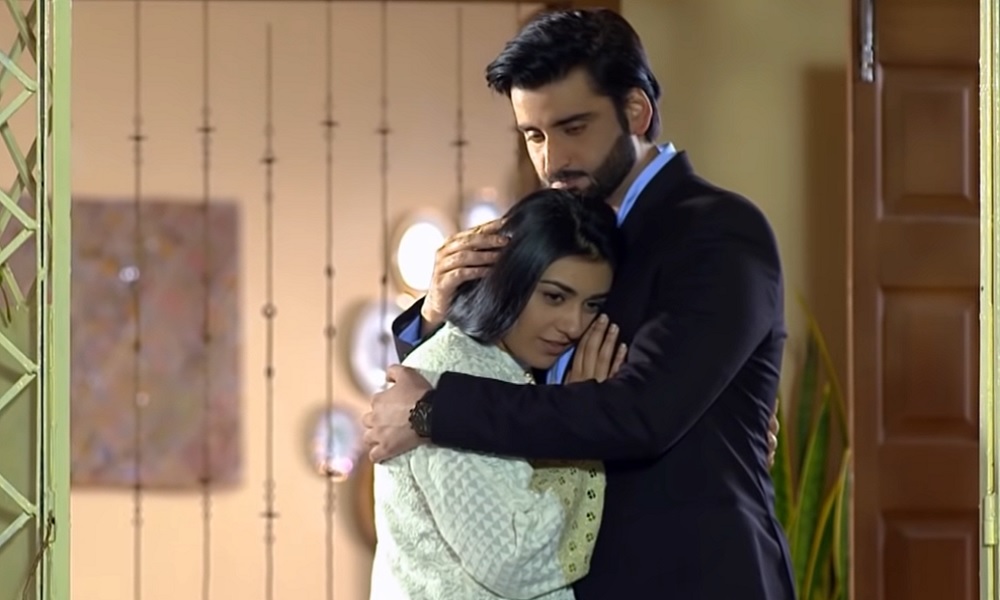 Dil-e-Muztar
Dil-e-Muztar showed how a jealous neighbor who falls for the husband, creates misunderstandings between the newly married couple, Adeel and Sila. While Sila does whatever she can to save her marriage, Adeel did not only doubt her sincerity but also kicks her out of his house even though he knows that she has nowhere to go. The viewers saw Sila suffering for weeks while Adeel went ahead and married the neighbor who started all these problems. Even after everything, Sila managed to get independent and raise her son. Her boss Ahmer was always big support for her while her husband continued to be the most flawed and unreasonable character in the drama. All the viewers wanted Sila to divorce Adeel and marry Ahmer but the writer had other plans! In the end, the neighbor, Adeel's wife, Zoya was blamed for everything and Sila decided to forgive Adeel mainly because he was the father of her child and for some odd reason, she was still in love with him! All this was shown in the last few minutes of the final episode and the viewers were left heart-broken since Ahmer deserved Sila's love much more than Adeel. Adeel shed a few tears and got his wife and child back even after everything he had done he was so easily forgiven!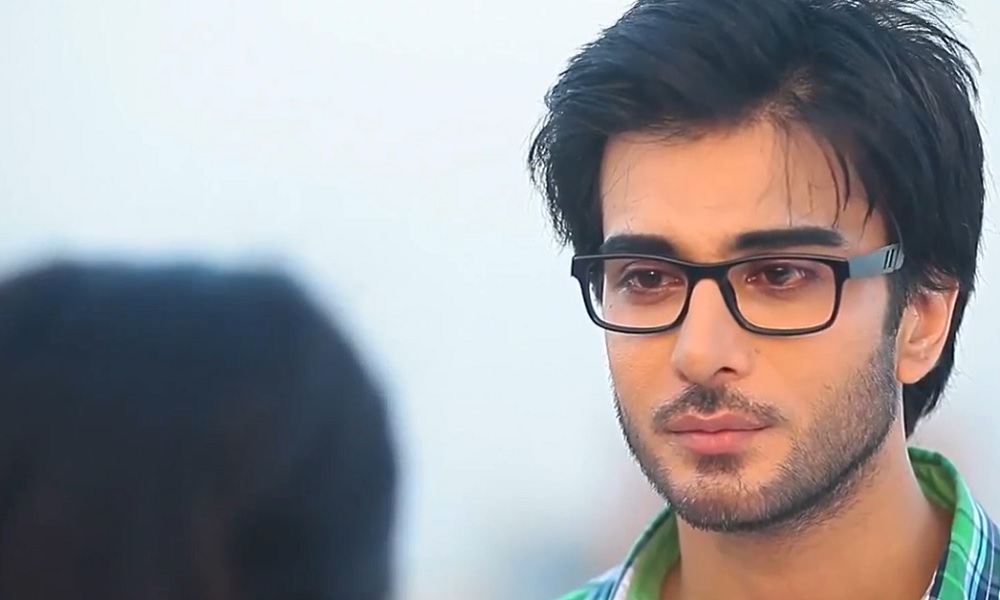 Hamsafar
Drama serial Hamsafar needs absolutely no introduction and most viewers were really happy when Khirad forgave Asher. The fact is that even though Hamsafar had such a huge fan following, the misunderstanding between this fan-favorite on-screen couple was dragged to the limit! Like some of the other husbands in this list, Asher doubted Khirad even though he had no reason to do so. Not only that, even after so many years passed, he did not re-evaluate the situation or tried to get in touch with her. Eventually, Khirad had to turn to him because she could not afford to get their daughter the treatment she needed for her illness. Right till the end, Khirad refused to forgive Asher since she was always shown as someone who would never compromise on her self-respect. In the last episode, however, Asher found the letter which had been lying there for years, and for a change he decided to take a stand for the wife he had put through hell and not trusted in for years! Asher's mother who was responsible for creating the misunderstanding was blamed for everything. This was another one of those dramas in which the husband who refused to use his common sense for years was forgiven suddenly in the end.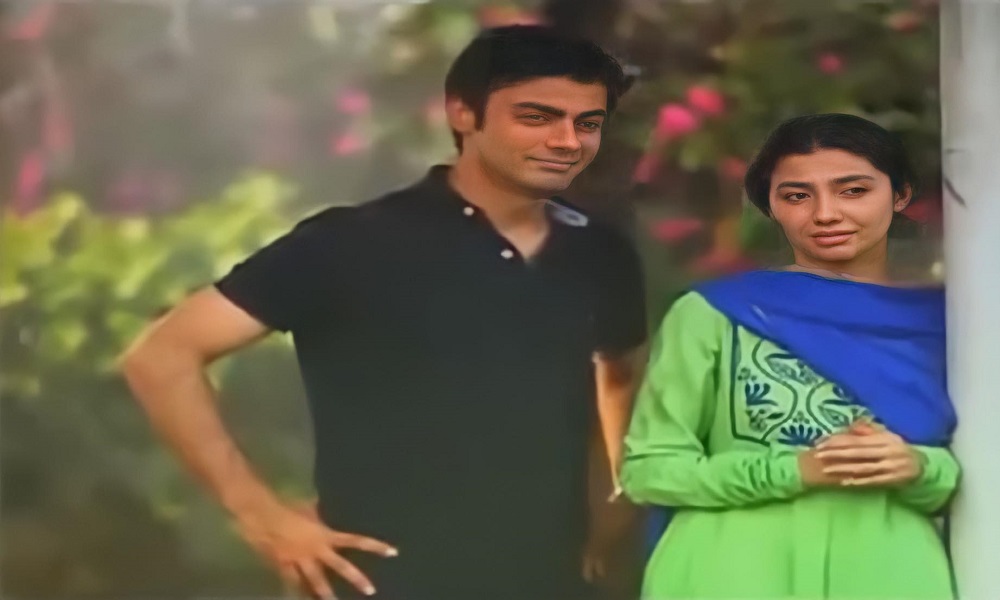 Sabaat
Sabaat was another drama serial that showed how two people who were madly in love get married and then get separated due to misunderstandings created by 'friends and family' who had their own ulterior motives. The wife, Anaya was shown putting in her best effort to make the most of a difficult situation but the husband, Hassan, had too much time on his hands and therefore was constantly falling for the lies that were being told. Anaya got pregnant, had her baby, and did not feel the need to inform her husband for obvious reasons. All this time, Hassan kept on doubting his wife and was even planning to divorce her. Even when his mother tried to knock some sense into him, he was completely blinded with hatred. In the end, his sister Miraal who was responsible for creating the misunderstandings told him the truth and that is when Hassan asked Anaya to give him another chance. The strangest part of this 'happy ending' was that Hassan did not even ask for a proper apology but his sister was the one who did it on his behalf! In the end, Anaya decided to forgive him for no obvious reason and they lived happily ever after! So, the husband was easily forgiven because the writer wanted this story to end happily even though it made little sense.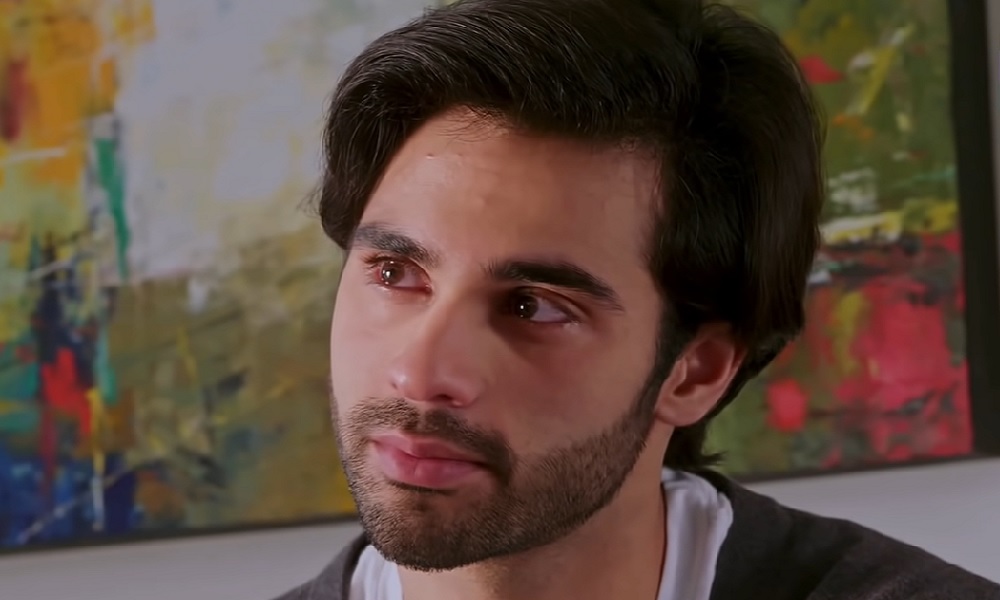 Anaa
Areesh and Anya's marriage in Anaa was a result of family pressure. While Anya loved Areesh, he had absolutely no feelings for her. However, with her patience and love she gradually won him over. Areesh kept the viewers confused since he was always attracted towards Daneen even though his wife gave him all the love and even the liberty which most wives wouldn't give. Towards the end, Areesh left his pregnant wife, who gave him nothing but love, and eloped with Daneen. This was one of the most twisted love triangles and Areesh was the most unlikable husbands yet Anya kept on loving him unconditionally. In the end, a murder attempt changed everything and Anya was more than willing to forgive her husband for leaving her for another woman! This drama definitely took unconditional love to a whole new level.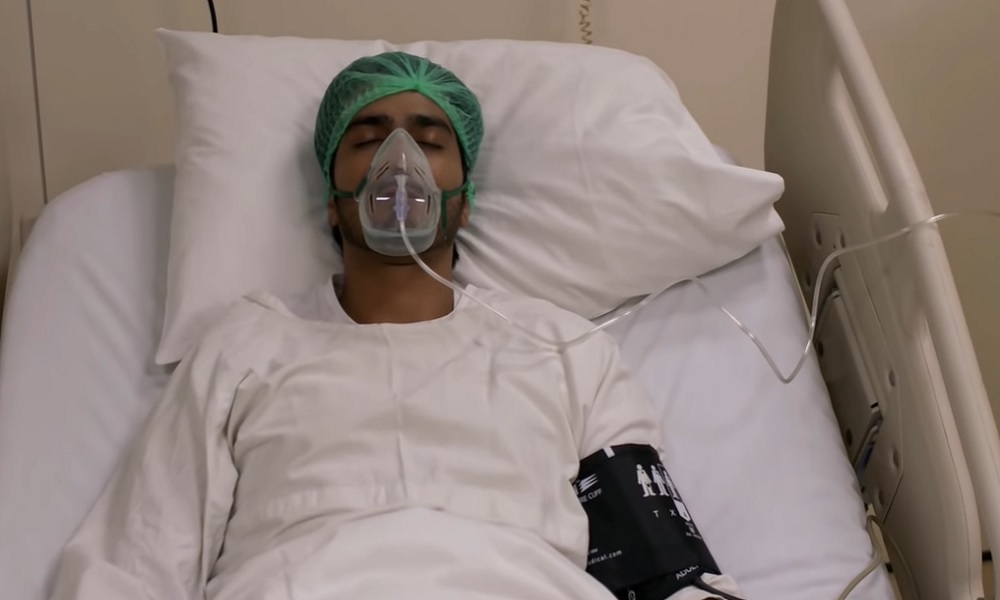 Khasara
Khasara was another drama serial in which the husband Mohtasim cheated on his wife and used her wealth to attract other women. Not only this, but he also had an affair with his best friend's wife and even though his wife repeatedly kept on asking him to mend his ways, he acted like he was indispensable and not answerable to anyone. He was a cheater, liar, and a morally corrupt person yet in the end he did not pay for his mistakes at all. In the end he had an accident and that is when his wife decided to take him abroad so that he could get better treatment there. The wife who wasn't just rich but also an intelligent woman thought it was her duty to continue loving and taking care of a husband who treated her in the worst manner possible. On the other hand, Sila, the woman with whom he cheated, was punished severely! The writer made it quite clear that while women should pay for their mistaken, men can easily get away with everything.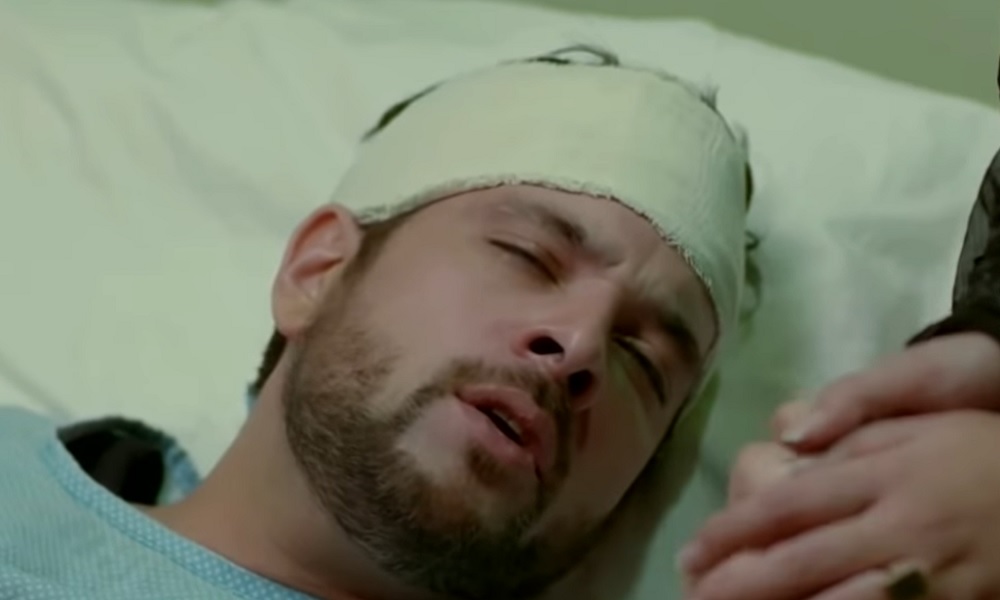 Muqaddar
Muqaddar was another twisted 'love story' in which a rich middle-aged man kidnaps a young girl and forces her into a nikkah. This male protagonist was a completely negative character who kept on being unfair with his first wife and did not even take the consent of the second one into consideration when he decided to get married to her. Yet somehow this second wife Raima not only forgave him for what he had done but even blamed the first wife for not respecting and loving her husband enough! Somehow Saif-ur-Rehman had a hero's ending while his first wife suffered in the end. Although he was not just an unfair and flawed husband but also a negative character, somehow the writer thought there was nothing wrong with turning him into a hero in the end.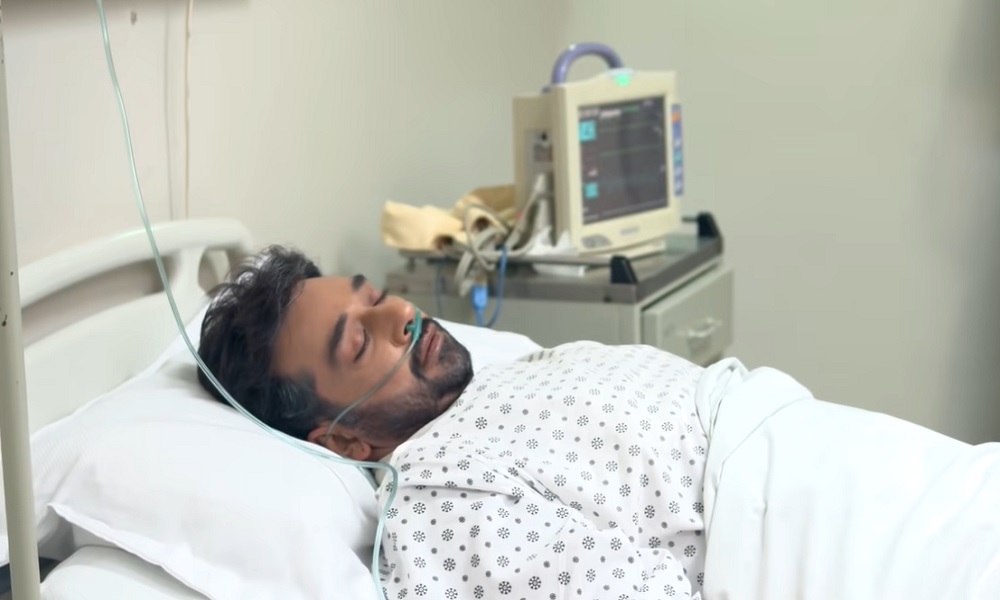 Ishq Tamasha
Ishq Tamasha showed how a 'loving brother' Mehrab kidnaps a girl because he thinks she is the one who broke his brother's heart and ends up ruining her life. After his brother dies in a road accident, he holds Rushna responsible for it, and in order to take revenge on her, he gets married to her. He keeps her as his prisoner until she gets so sick that she dies. While Rushna paid in this manner for breaking someone's heart, Mehrab was not held responsible for kidnapping or for putting Rushna's life in danger by not attending to her needs on time. Mehrab was forgiven like he had not done anything wrong. Not only this, Mirha happily accepted his proposal in the end soon after her cousin died! Ishq Tamasha, therefore, was another drama in which not only was a flawed husband easily forgiven but he also got his happy ending as he deserved it! While the woman paid for her mistake, which wasn't even as big as that of Mehrab's, he was turned into a hero.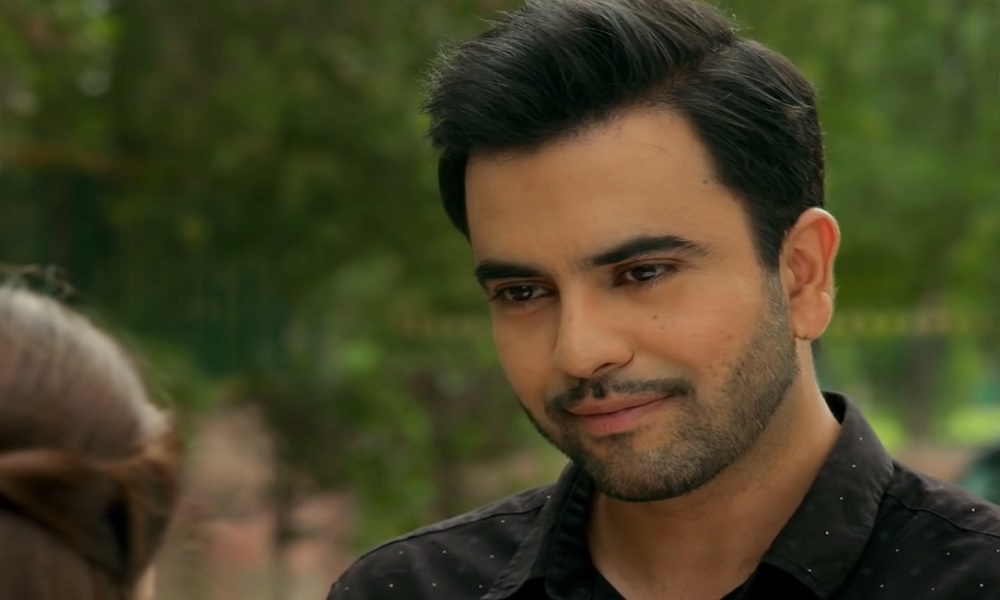 Balaa
In the drama serial Balaa, the writer left no stone unturned in making Taimoor a hero. Despite his failure as a son, as a husband, as a brother, and a father, the writer made sure to give him a happy ending that too with him being scot-free while getting married to the love of his life. Taimoor was shown as an obedient son and a very emotional brother and although he knew the shortcomings of Nigar, right after getting married to her he himself started dancing to her tunes. He started seeing his mother and sisters as culprits and went on to be completely emotionally absent from them, so much so that he believed they were his enemies.
It was amusing that he was such a flawed character, yet the writer gave him the edge to do whatever he wanted. He himself left his mother at his cruel wife's mercy and when she passed away, Taimoor easily saw it as a golden opportunity to get rid of Nigar. Although this was shown as his revenge plan it was a poor move on the writer's part because she failed to hold him accountable for his mistakes and shortcomings. It was sickening to see Taimoor devising a plan and putting it into action to turn Nigar crazy and he also got a psychiatrist's help to do that. In the end, Taimoor emerged as a hero and got his happy ending with the girl of her dreams!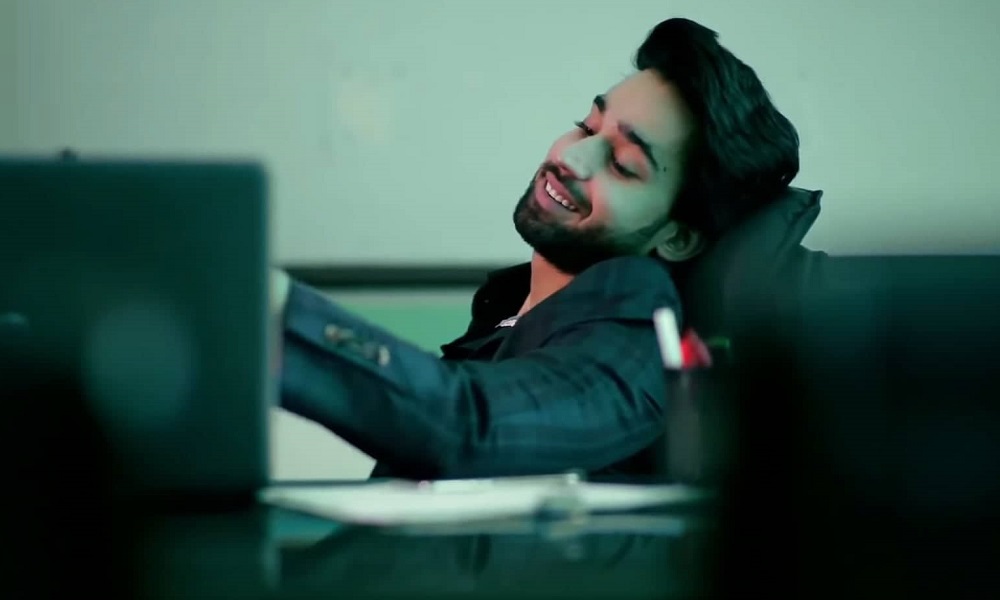 Jalan
In the drama serial Jalan, it is still a mystery as to how Asfand died. The writer thought this was going to be enough for him but the truth is, he was never held accountable for his crimes and mistakes. Rather he easily got to assault his pregnant wife, divorce her to marry the girl he thought was perfect for him. However, right after marriage, although Nisha didn't really make him happy, this was still not enough of a punishment for all the things he put Misha through. The writer thought only by showing how Nisha was making him unhappy is going to please the viewers. In all honesty, Asfand never truly paid the price for his wrongdoings. Even after he got a chance to take care of his son, he never truly bothered much about him in the literal sense and just decided to impose his responsibility on Nisha, expecting she'd do the heavy lifting for him. Asfand was twisted right from the beginning but to not really bring him under the limelight showed that he was yet another flawed husband who was practically forgiven and his only undoing was the guilt that he felt at the end. Totally unconvincing!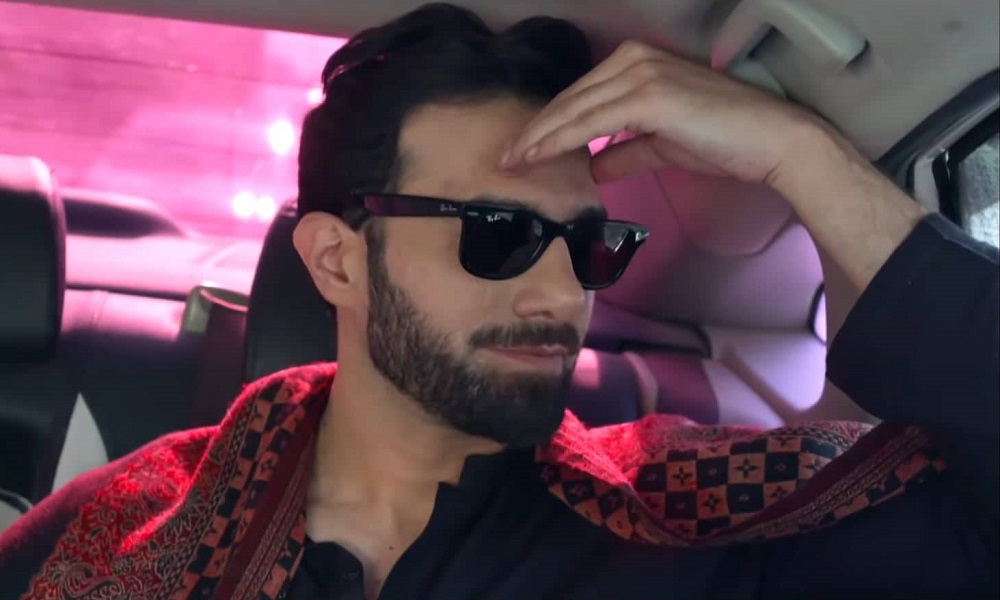 Bashar Momin
Bashar Momin was promised to be a larger-than-life drama but when it actually started airing, it was made clear that it was yet another repackaged story of family politics with Bashar being the guardian of his spoiled sisters. Bashar Momin falls in love with Rudaba and forcefully marries her. He manipulates the situation to make sure that Rudaba becomes his wife. However, it was abhorring to see the way marital rape was glorified in this drama. Bashar Momin forces himself upon his wife by intimidating her only to show that he holds the power and authority over her. Later, Rudaba falls in love with Bashar, and out of nowhere his positive side emerges which turns him into a hero. Rudaba doesn't even muster up the courage to question the things Bashar Momin did and forgives him just so easily!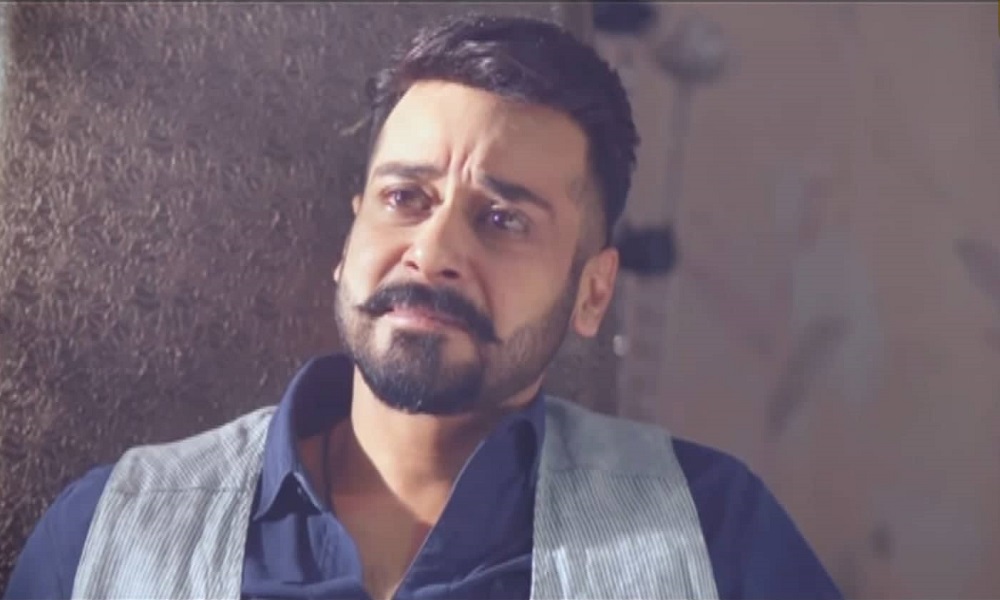 Digest Writer
This drama serial showed the struggles of a girl who dreams of becoming a renowned writer. Her journey filled with struggles and betrayal was truly interesting to witness. However, this too became one such drama where the flawed husband easily gets forgiven despite being a good-for-nothing and holding no importance in Fareeda's life. Fareeda had always loved Shehryar but Shaukat being her cousin gets married to her. He disrespects Fareeda every chance he gets and belittles her for having aspirations. In the end, Fareeda gets a chance to be with Shehryar but she chooses motherhood over him, and in this entire setting, Shaukat also gets forgiven without ever being questioned for his attitude, poor behavior the emotional and mental harassment he put Fareeda through for years. This was one such ending that left the viewers upset and broken-hearted because Fareeda truly deserved her happy ending but instead in this drama too, a flawed husband gets forgiven way too easily!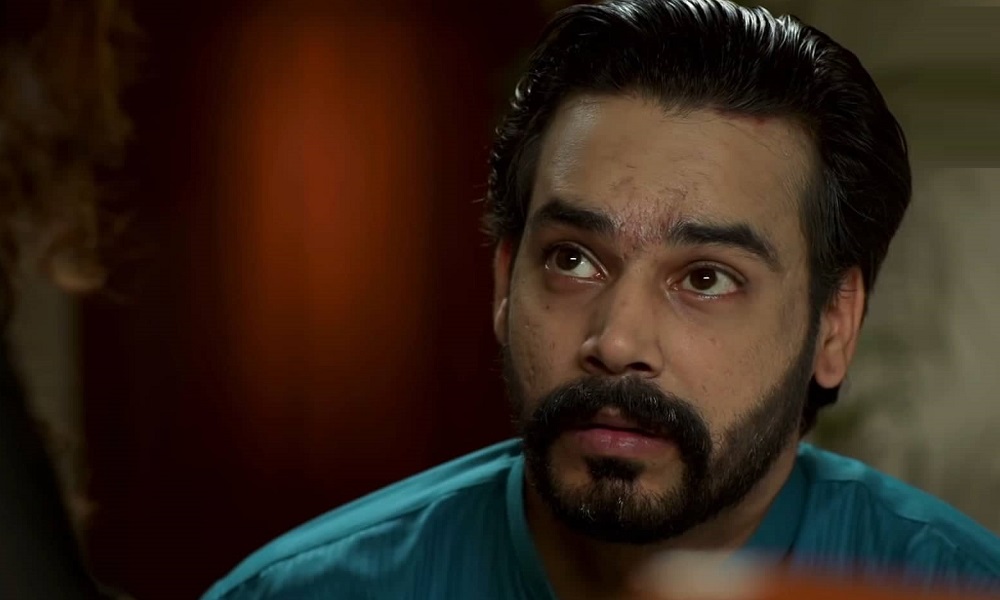 Thora Sa Haq
In the drama serial Thora Sa Haq, Zamin's struggles of being a good husband were real because right from the beginning he was flawed and failed repeatedly in proving himself. Zamin always promised Hareem his love but soon after meeting Seher, he grows out of his love for Hareem. However, Zamin fails to give Seher the security that she truly deserves as his first wife. In the end, Zamin becomes a punching bag and expects Seher to put up with all of this too. Zamin was a helpless and hopeless character because if it wasn't for Hareem backing out of this circus, Zamin would still be making Seher pay for his spinelessness while expecting her to do the heavy lifting for him. Zamin was not only flawed but he was quite spineless for not standing up for what he believed in. He also got a happy ending with Seher and was never really questioned for his weaker approach ever!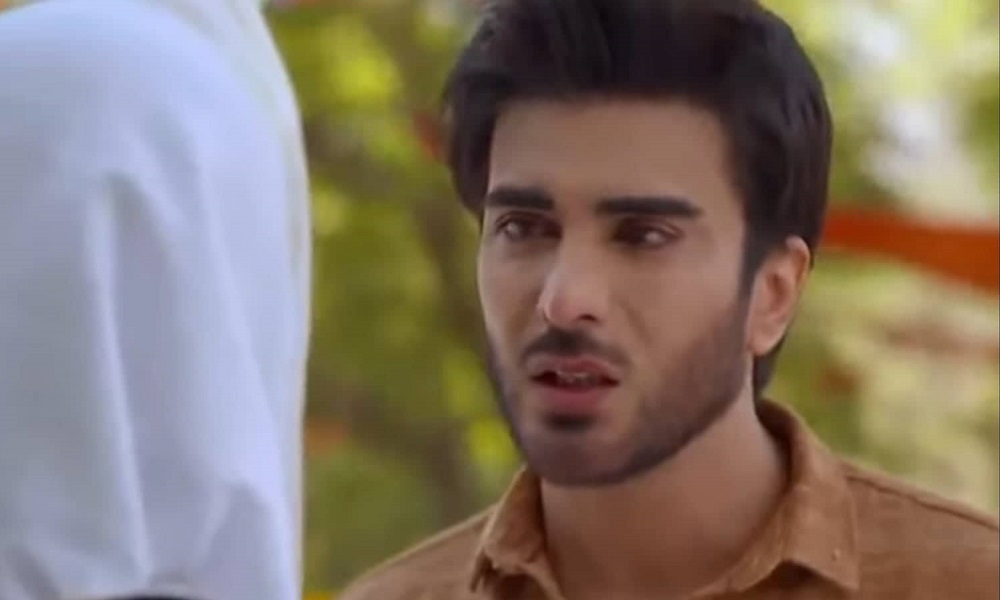 Kahin Deep Jalay
In the drama serial, Kahin Deep Jalay, Zeeshan's character was not only flawed but was absolutely frustrating. He was annoying to the core and made all the wrong decisions because he failed to keep his emotions and mental stability in check. Zeeshan was shown to be a very emotional person who would think from his heart but with all of this, he failed to acknowledge the fact that his wife Rida too was special to her family. Zeeshan knew Rida was out of his league and she hailed from a financially sound background but Zeeshan chose to be stubborn about it. Right after the marriage, he started putting Rida through mental torture for the fact that her brothers wanted to extend a token of love with some elaborate gifts for their younger sister. Zeeshan ended up having trust issues too and also had the audacity to demand clarification and justification from Rida for not being infidel when he finds out that she is expecting a child. In the end, Zeeshan gets forgiven easily and is seen leading a happy life with Rida and their child. It was absolutely annoying to see such a character getting away scot-free!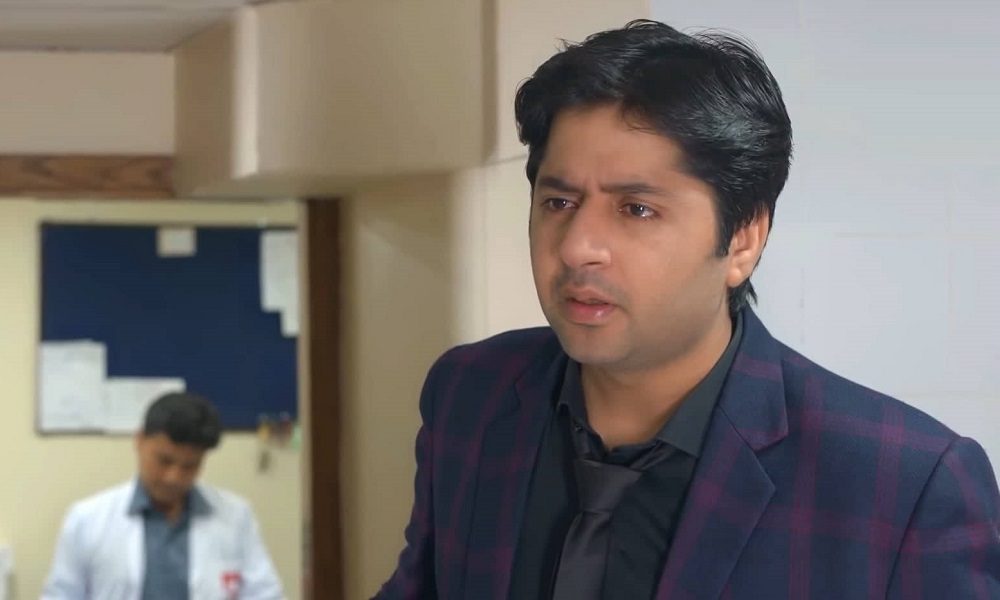 Shehr e Zaat
Although the story of Shehr e Zaat revolved around Falak and her spiritual awakening, the fact remains that in this drama, Salman Ansar also was never truly questioned for being an infidel and for cheating on his wife. Salman doesn't even mind the fact that he casually cheats on his wife and upon finding the reality, it is Falak who confronts him. Salman comes up with a very unconventional reply where he lets Falak know that he himself is unable to figure out why and how his second wife is so special to him. In the end, after getting ditched and betrayed by his second wife, Salman comes back and Falak easily forgives him, without asking any questions. Salman Ansar was yet another character in a Pakistani drama who was forgiven even after being so selfish and insincere to his wife!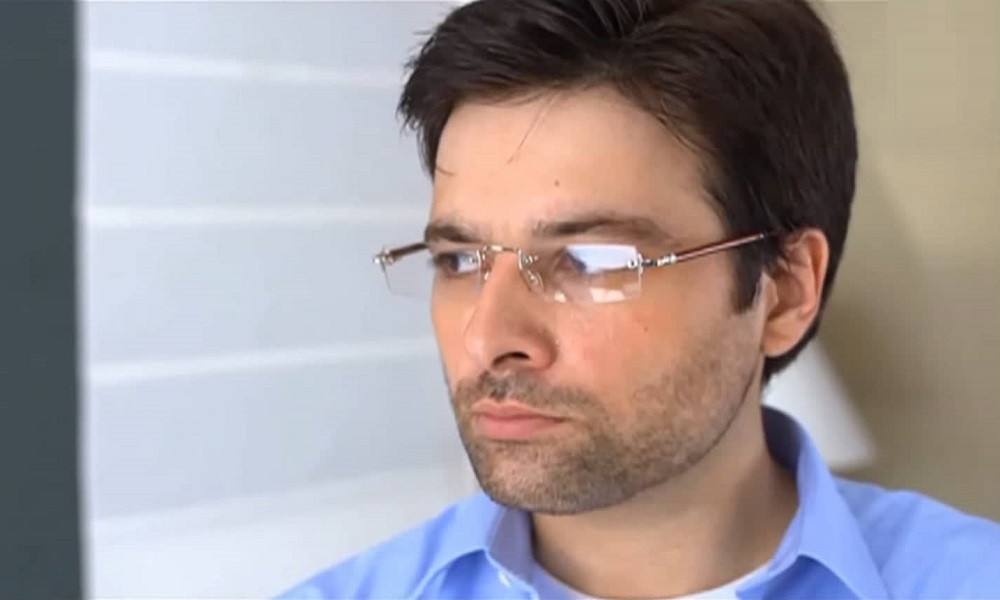 Jhooti
The story of drama serial Jhooti was actually about a pathological liar Nirma and right from the beginning, the viewers were shown her atrocities so that they could actually look forward to her undoing. Everything that Nirma later faced was a consequence of her wrongdoings and it was actually what she deserved but the fact remains that the con artist Ali, who even gets married to her gets away with all the money, and on top of that, scot-free with his girlfriend after divorcing Nirma. Ali was shown to be a result of Nirma's evilness but to see him not paying the price for him a con artist himself makes him yet another such flawed husband who was never held accountable for his wrongdoings.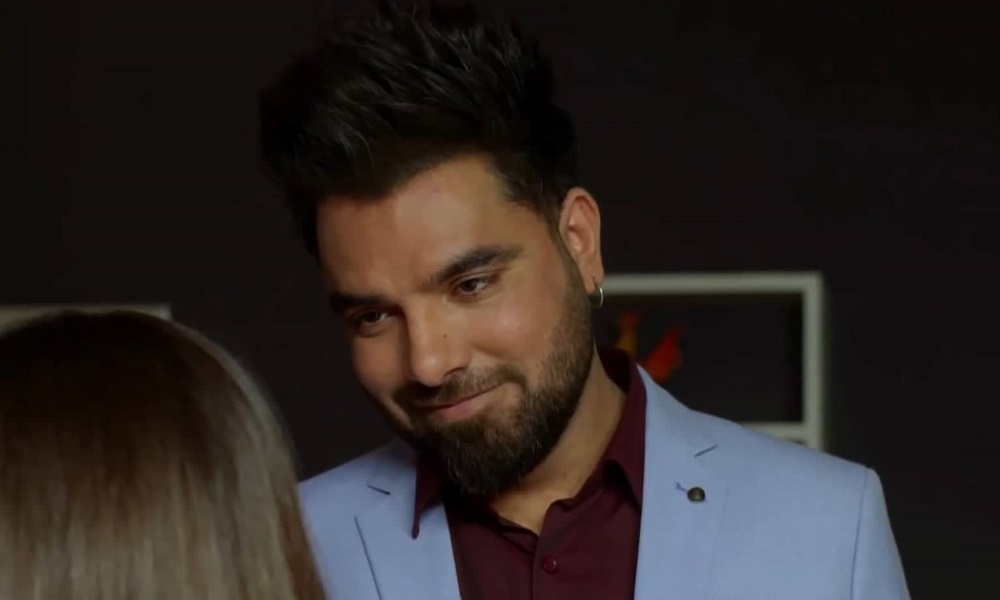 Isn't it unfortunate that such men are so easily forgiven in our dramas? Share your views.