Karachi has been in news once again for street crime. Karachi is no doubt one of the most beautiful cities of Pakistan. It is the trade hub and the city of lights. But the city has suffered so much in the past decades. With the deteriorated law and order situations, target killings, fires and what not, the city has seen intolerable amounts of blood and sorrow. A lot has been controlled after the security forces operation in the city but the street crime is again on the rise.
Freiha Alaf was going back home after attending Fashion Week 2018 when she also became a victim of street crime, She was held along with her daughter by three young boys on a motorbike. The incident was naturally frightening but having her daughter with her at that time made it even more horrible. Freiha Altaf took to twitter and shared the incident: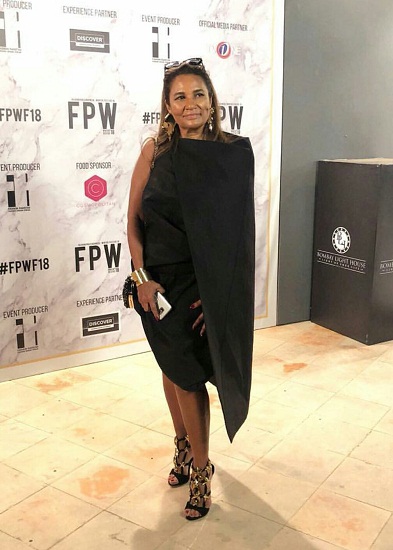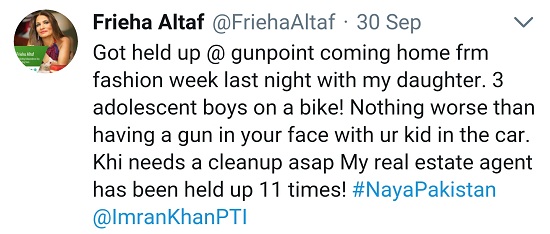 Freiha asked people to cooperate with the forces as she demanded a swift cleanup of street crime in Karachi.
Safety should be the first concern of the government and crime should be controlled before anything. Freiha's demand is totally legit and the government should take notice of the increasing crime as soon as possible!