Geo Kahani as the most watched entertainment channel in a designated time period (16th – 18th) in the month of March came as a surprise. For me the surprise element was the channel itself. Geo Kahani is considered a second tier channel of Geo Media house, where Geo TV itself is the leading first tier channel. All the three entertainment media houses (ARY, Geo and Hum) of Pakistan have a first tier channel reserved for their premier programming i.e. ARY Digital for ARY, Geo TV for Geo and Hum Tv. All these media houses also have a second tier entertainment channel reserved mainly for foreign content  i.e ARY Zindagi for ARY, Geo Kahani for Geo and Hum Sitaray for Hum Tv. So the standing of Geo Kahani in itself raises many question over the Pakistani drama themes. The television audience which determine the television rating in Pakistan are preferring Indian dramas over Pakistani dramas.
Now Geo Kahani itself has answered the million dollar question that how it achieved such high TRP. As per the press report of Daily Jang (The print media division) the main factor is none other than the theme of mazloom aurat (oppressed woman).
The press report says, the characters of oppressed women (mazloom aurat) have helped Geo Kahani in achieving this standing. The characters of Sareeta (Dusri Shaadi), Jodha (Jodha Akbar), Pragya (Kum Kum Baghiya), Arri (Doli Armanon Ki), Sheharzaad (Sheharzaad) are powerful depiction of an oppressed woman (mazloom aurat). In this man made world, these female characters which are oppressed by their male counterpart are ruling the hearts of the television audience and are thus getting huge TRP's. The audience of Geo Kahani feels connected to these characters as their stories resembles what they them-self witness in their surroundings.
Here is the reference press release published in Daily Jang on 26th March 2015.

Surprisingly none of the dramas/characters mentioned in the press report is a Pakistani drama. Many among us complain about the overdose of Mazloom Aurat stories in Pakistani dramas, but the case of Geo Kahani proves that even the foreign dramas rely heavily on the same formula. The television audience which determine the TRP of entertainment channels are fond of watching Mazloom Aurat based story be it a Pakistani drama or a foreign drama. Means the trend of Mazloom Aurat based dramas is not going to end in the near future as entertainment industry follows the rule of supply and demand. Jo Dikhta Hai Woh Bikta Hai, Whatever is in demand, results in the increase in the supply and the Mazloom Aurat theme is surely in demand.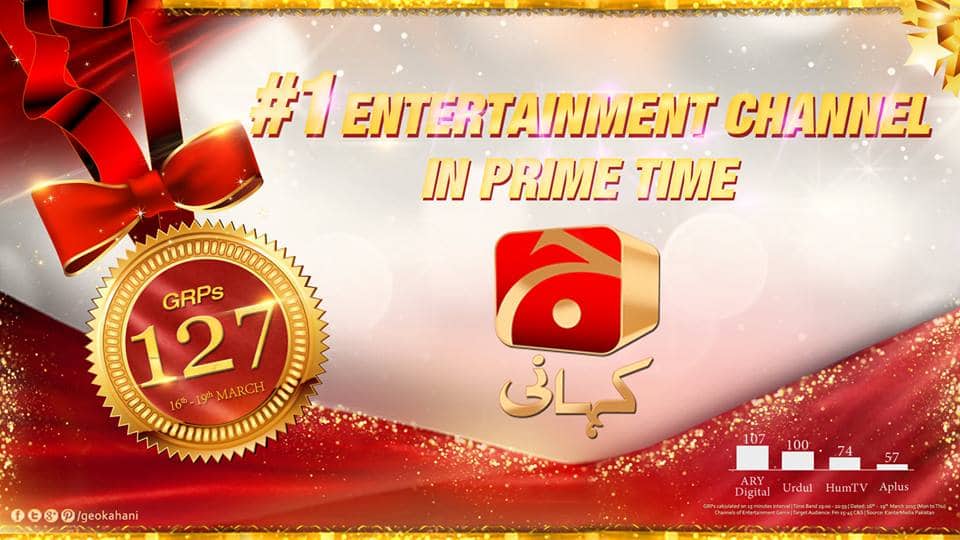 Rashid Nazir Ali