"Geo Sir Utha Kay" is a film under the banner of Cheema Films and is introduced as an action thriller based on the life of Chotu Gang of Rajanpur. The movie's item song was marketed as the item song of the year. This is the movie's official poster.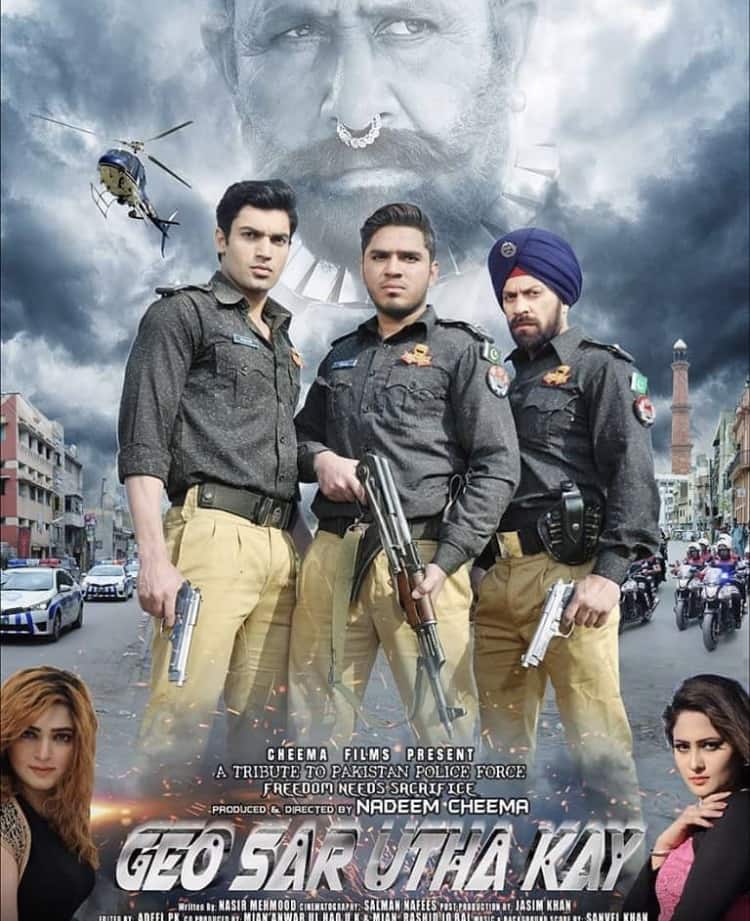 The cast of Geo sir Utha Kay includes  Babar Ali, Umar Cheema, Yasir Khan, Naeem Khan, Areeba Khan, Shafqat Cheema, Nayyer Ijaz, Ahmad Qaynaat, Rana Rashid Mehmood Arshad and debutante Shehryar Khan as the lead actor.
They have just released their item song Daku Rani's teaser and you will wonder what is this cheap piece of entertainment? It is quite vulgar with Mahnoor wearing quite an obscene dress and Nayyer Ijaz and Shafqat Cheema ogling her, while she is doing the same with Babar Ali, who seems disinterested in the whole fireworks and pole dancing by her.
Have a look at what is apparently an amalgam of bits and pieces from various item songs of Bollywood and then thrown together in a very uncoordinated way;
https://m.youtube.com/watch?v=x__GczOoBo4
Their is fire erupting out of nowhere, poles keep appearing like univited probes, the girl is skimpily dressed and her moves are very cheap.
The movie is set to release on 11th of August, so lets see how that comes across. Better than this, we hope…