This episode gave me few more reasons to hate Adeel's 'character' – yes he doesn't have much of a character but whatever character he has is not the least bit appealing at the moment. He is not just selfish, controlling, unfaithful, a compulsive liar and deceitful but he is also a hypocrite. On the other hand I definitely like the way Rana is sticking to her decision even though her mother is not willing to support her at all. The tables have turned now and my feelings about the leading characters in this play have definitely changed after watching the latest developments. Watching Asher Bhai take a stand for Rana was an interesting development, the change in his personality however was too sudden and difficult to relate to but he is much more likable in this avatar. He is more brave now perhaps because he is the one running the house and has the final authority. Even then I found it hard to believe that someone like him who could not even protect his own mother and sister from his father's insulting attitude is now taking a stand for Rana. This was an unconvincing development but one that worked in Rana's favour. Had Asher not taken a stand for her, she wouldn't have been able to stay at his place.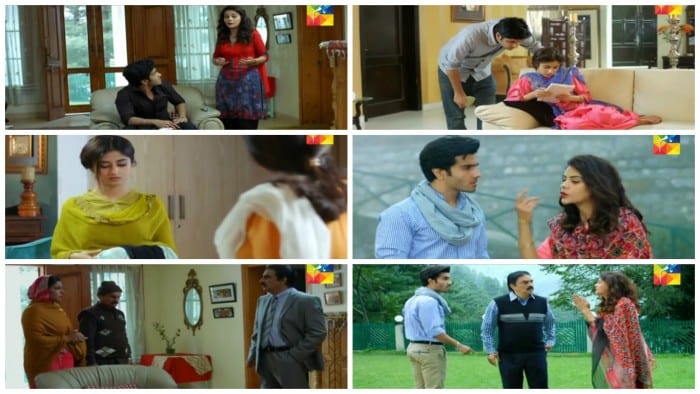 Adeel's conversations with Maria implied that he was using Rana as a 'cover' for all his 'extra-curricular activities'. Now with Rana gone he doesn't have that cover but it was good to see Maria doing exactly what she wanted. Although you feel nothing but pity for Maria's character but Adeel deserves to be treated like that. The latest twist in the story however could have been far more appealing and convincing if it was shown in a better way. Maria told her Mamu first that Adeel asked her to marry her and was now backing out but her story changed completely by the time she reached Karachi . She acted ridiculously in front of her Mamu when the maid threw water on her; that particular scene made absolutely no sense. It was a comic scene that didn't fit into an otherwise serious situation. There was absolutely no reason why Adeel's father would have believed Maria since the maid told him too that she was living in Rana's room with Adeel while Rana was in the house. Adeel's father of course is in a very difficult situation but even then the way everything was shown was not the least bit convincing. Adeel's dialogue about his reputation in the family was completely out of place too since so far the viewers were shown that Adeel was the most wanted bachelor and someone whose father trusted him blindly. If he really had such a reputation howcome his father knew nothing about it? And if he did know his son was that sort of a person why did he always believe Adeel and not Rana when he was in Murree?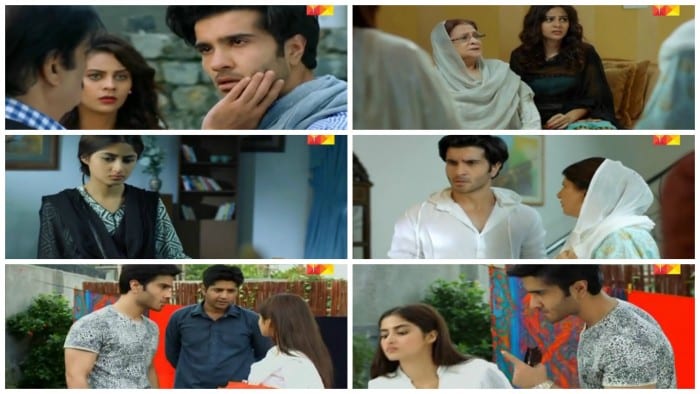 Asher bhai is apparently not married yet therefore while the relationship between Asher and Rana is supposed to be that of a brother and sister but the viewers have been given enough reason to think that Asher might have feelings for Rana after all. For the first time I was really looking forward to an episode of this play but I must say that it was poorly scripted and executed. Except for Rana's attitude everything else made very little sense. The latest twists in the story could have been translated on screen in a much better manner. Once again Laila and her mother's character appeared on screen after so many episodes only when they were needed. I have said it before and I will say it again, this drama is over-crowded with characters but the writer and director both have failed to give all these characters proper screen time. Even Rana's mother disappears when she is not needed.
I was expecting tonight's episode to be very happening and exciting but unfortunately that was not the case. While it is good to see Adeel in a tight spot, it was nerve wracking to watch the way everything was shown. How many of you watched this latest episode of Gul-e-Rana? Do share your thoughts about it. If you missed this latest episode, you can watch it on http://dramaonline.com/
Fatima Awan
[total-poll id=38270]