This episode was far better than all the other episodes of Gul-e-Rana that have gone on air so far. Firstly because for a change we did not get to see a lot of Maria, Laila and all the extras who have been over crowding this drama and secondly because for the first time after the first 2 episodes I saw Gul-e-Rana as a strong girl who took a stand for herself. The worst part of this episode of course had to be the unnecessary and uncalled for physical contact between the leads. I must say that I am gradually getting used to watching Sajjal Ali get physically abused on television since she was abused in every other episode of Chup Raho and now we see Adeel treating Gul-e-Rana like she is his own personal property. Surely this message can and has been conveyed in many other dramas in more subtle ways but this is most definitely not the case in Gul-e-Rana. Having said that I must admit that the way the story progressed today was convincing for a change.
It became quite evident today that Adeel only wants to marry Gul-e-Rana so that he will be in a position to dictate his own terms and conditions to her. Love has nothing to do with this whole affair. Adeel cannot stand the fact that this girl does not listen to him. She does not submit herself to him the way all the other girls do and the only way she will have to do that would be if she is his wife. The reasons Adeel gave his step-mother for marrying Gul-e-Rana were all wrong and he knew it. He knows that Rana would not like to look after him and he is the last person she would want to marry. Rana's sister made it quite clear to him how Rana felt about him. Gradually everything that was said and done made his decision final. Adeel wants to make Rana suffer for the rest of her life and that is the only reason why he wants to marry her.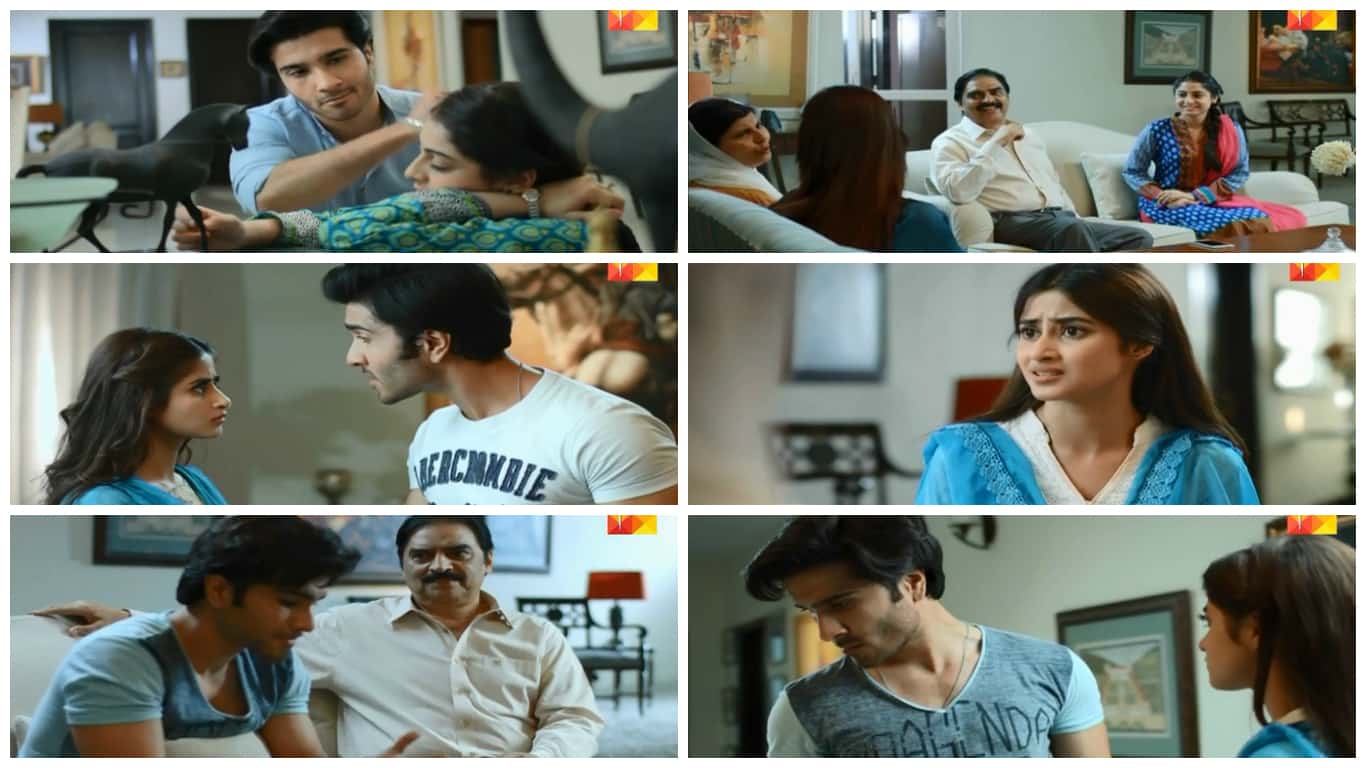 Tonight it was great to see the Gul-e-Rana we saw in the first two episodes. The way she stood up for Adeel's ex-girlfriend and later on for herself showed that she was strong enough to stand up for herself and others. It also made me wonder why she couldn't talk to her mamoo about the way Adeel treated her since she was willing to talk to him for the secretary. And I am not exactly looking forward to this strong girl becoming a victim of circumstances like Ayesha of Sangat.
For the first time tonight Feroze Khan looked good playing this character and Sajjal Ali was at her best too. Things have taken a terrifying turn and tonight's episode definitely gave me a reason to tune into the drama next week too. I really wish though that all this physical abuse was not part of the drama since Adeel and Rana's relationship is going to be a rocky one (to say the least) therefore this abuse might just be a constant part of this serial. I saw a bit of Zaroon in Adeel today. Zaroon of course was toned down but he too was a flirt, he was rich, he did not respect women, he and Kashaf never got along, he slapped Kashaf and he started taking interest in Kashaf only after she showed absolutely no interest in him. The way Zaroon's character was translated on screen of course was entirely different and Adeel is definitely a lot more aggressive and extreme than Zaroon. I really do think that the writer has taken inspiration from some very popular dramas of the past especially the ones starring Fawad Khan!
The preview of the next episode suggested that Adeel might get married to Rana on gun point, now the question is that is such a nikkah even valid? Will we see another victim like Rameen and Ayesha who will stay quite and suffer because she does not want to hurt her family? Will we see another man get away with it all?
Do share your thoughts about tonight's episode.
Fatima Awan