Writer: Mohsin Ali
Director: Adnan Sarwar
Producers: Hina Aman and Kamran Afridi
Schedule: Every Thursday at 8 pm on Express TV
Gunah's first episode aired this week but unfortunately, it did not get the attention or appreciation it deserved. This first episode was fast-paced, brilliantly directed and the performances couldn't have been more phenomenal. The script was also crisp and entertaining. It has been a long time since I watched the first episode of a drama that was so faultless and well-put-together. In short, I am completely sold after watching this first episode and eagerly looking forward to the next one. I just hope that Gunah will have a better ending than the recently aired mini-series Jurm.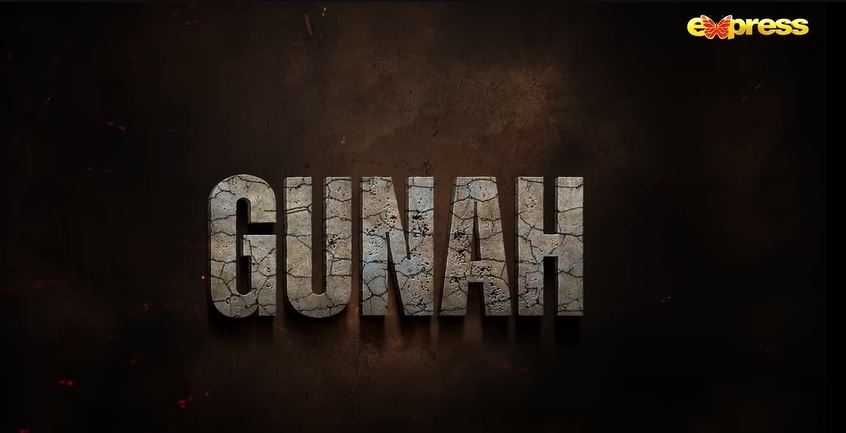 Perfection
The first episode of Gunah started with scenarios showing how things were in the present time, three weeks after the actual incident around which the plot revolves. Therefore, the actual mystery will unravel as the story progresses and as SHO Sabiha (Rabia Butt) investigates Gul Noor (Juggan Kazim) and Ahmed's (Ali Raza) disappearance. What I loved about this opening scene was the director and producers' faith in their script. They did not rely on star power at all in order to make the opening scenes more enticing. The focus was actually on people who do not even have a stake in the actual plot. However, this was a powerful way to open the episode since it piqued my curiosity and when Malik Hayat Khan (Sarmad Khoosat) made an appearance, I was certain that we were in for a good ride! Sarmad Khoosat had a definite screen presence in this opening scene; everything about this scene was on point. The camerawork, background score, and performances could not have been better.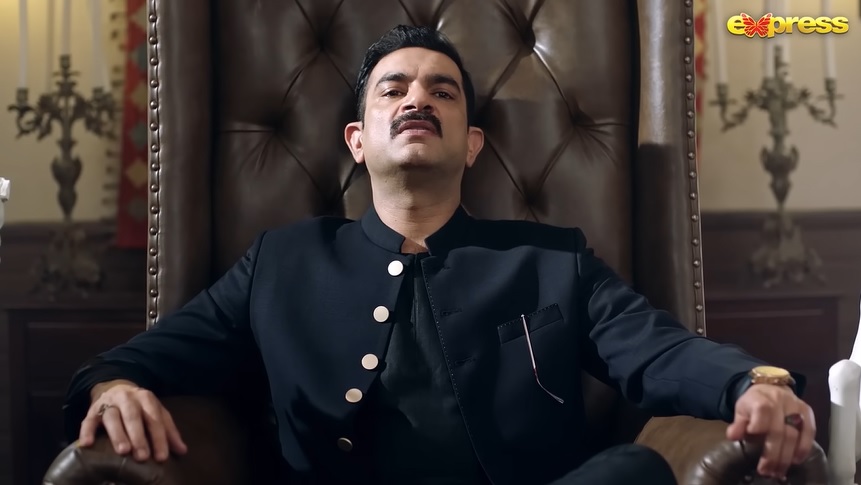 While Sarmad Khoosat rightfully deserves tons of praise for his powerful performance in this first episode, I would like to appreciate the brilliant performance by Fahad Hashmi who played Malik Hayat's right-hand man. He was brilliant in Jo Bichar Gaye and in this first episode, he was equally well suited for the role he played. Fahad is the kind of actor who makes every single scene count and by doing so he proves that sometimes your acting skills can make your character stand out more than it would otherwise.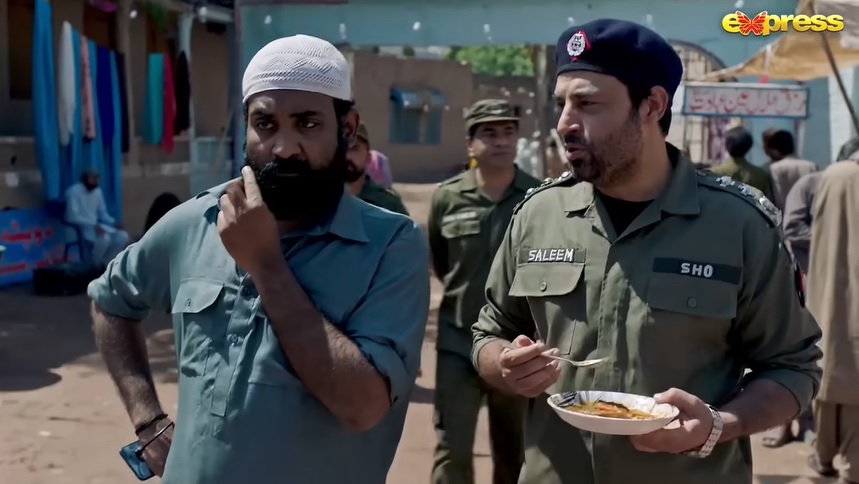 After Malik Hayat Khan's powerful introduction, the viewers were shifted to a completely different situation. Ahmed's mother was shown pleading in front of the SHO who clearly did not care and it was also evident that the entire police force at the time was being controlled by Malik Hayat. This was another brilliantly put-together scene that conveyed so much about the situation at hand. The timing of the transfer letter and SHO's reaction went to show how things were being operated. This was such an important scene since it laid the foundation for the change the viewers were going to witness as soon as Sabiha took charge. Nabi Buksh played superbly by Faiz Chauhan who impressed us with his performance in Dil Na Umeed Tu Nahin was another interesting character. Faiz Chauhan's performance was flawless throughout.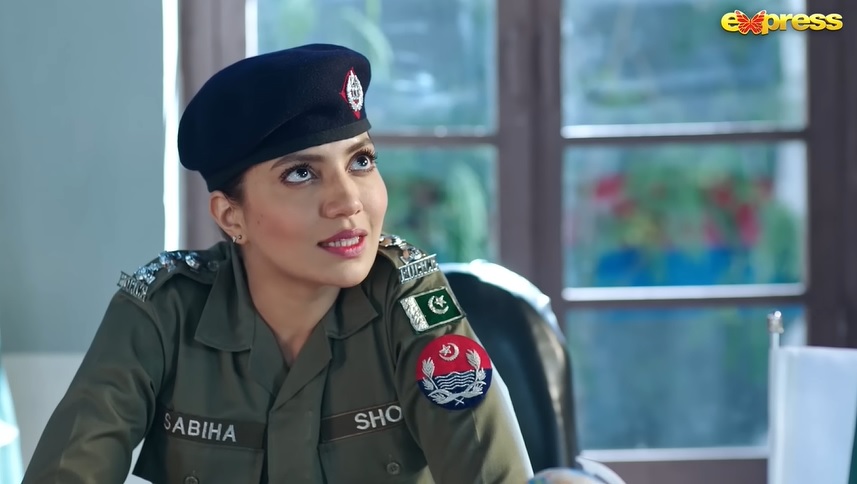 Other than Sarmad Khoosat, Rabia Butt's entry, and performance were the most impressive. Sabiha is a one-of-a-kind character that Rabia Butt owned right from the get-go. It was great watching her in yet another powerful role after Pehli Si Mohabbat. It was also truly refreshing watching a woman playing such a strong lead. Rabia Butt made Sabiha's scenes come alive on screen; that is the magic of great casting! It brings every single character to life on screen. Sabiha's professional and headstrong attitude was translated on screen with the utmost precision by Rabia Butt. Every single expression was spot on and her body language was impressive.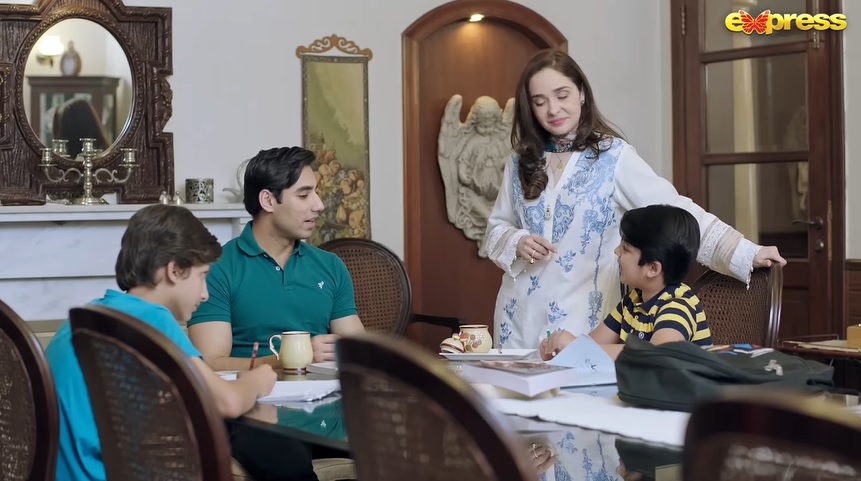 The scenes covering Gul Noor's interactions with her son and Ahmed were intelligently woven into the story. All of them gave incomplete information which kept the mystery alive effortlessly. Gul Noor's parents were shown as naïve and simple. There was clearly a huge class difference between the two families.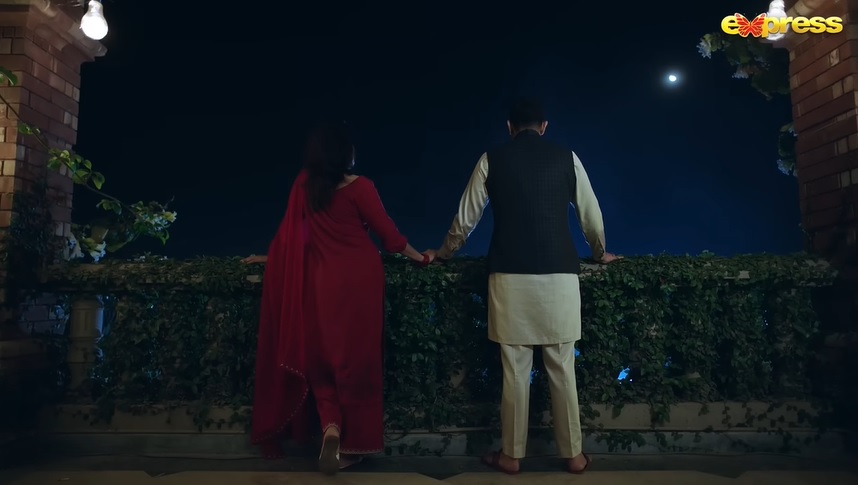 Gul Meher (Saba Qamar) is definitely more than what meets the eye. She and Malik are clearly hiding something but it remains to be seen who is responsible for the 'gunah' and what they actually did to Gul Noor and Ahmed. Gul Meher's dialogues about mohabbat suggested that she was the kind of person who would do whatever it took to get the person she loved. The main idea of the drama was perhaps encapsulated in these dialogues. Gul Meher and Malik both played the victims but it was quite obvious that they were responsible for whatever happened to Gul Meher. Saba Qamar is an ace actress who never disappoints.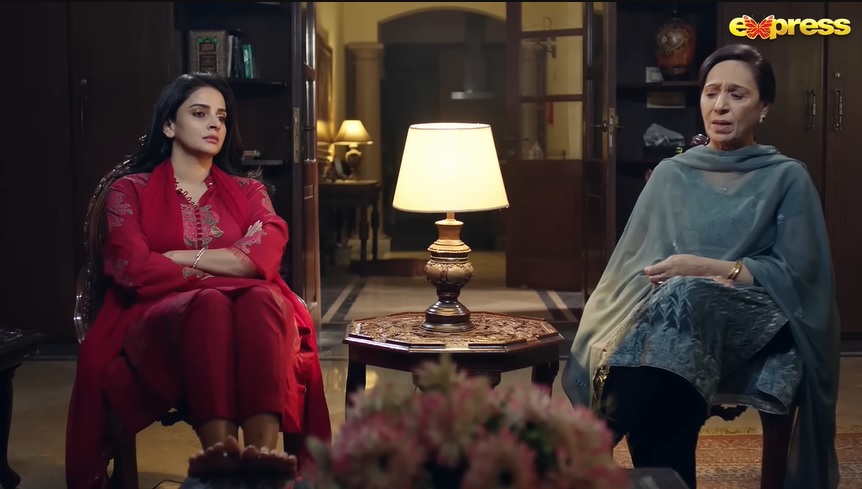 Final Remarks
It isn't very often that Pakistani drama viewers get to watch crime thrillers and it is even a bigger rarity that the makers are able to do justice to the genre. Lately, we got to see multiple mini-series with more or less the same concept as Gunah. Out of all of these, I felt that this first episode was the most impactful. This first episode of Gunah promised a power-packed crime thriller. All the actors are the perfect choice for playing their respective roles. The series does not only have some of the best lead actors but the supporting actors are equally impressive. The director, editor, and the person incharge of the background score have done complete justice to the script. If you did not watch this first episode, I would highly recommend it, especially to those viewers who want to support Pakistani dramas that are out of the box. This entire episode had a cinematic feel because of the cinematography and the editing. At the same time, everything looked 'real' on-screen.
Did you watch this first episode? Do share your thoughts about it.