This latest episode of Gunah opened with a recap of the previous episode and then the past events were once again covered in the same mysterious manner as last week. This time around these past events did not just show Gul Noor and Ahmed's interactions but the most important aspect of these scenes had to be Gul Meher's presence. It was apparent that Gul Meher spent a lot of time at her sister's house and she was keeping an eye on her sister while she planned how she was going to use her interactions with Ahmed to plot whatever eventually led to their disappearances. Right now, that is what I gathered from everything that we have been shown. I am sure everyone else feels the same way as well.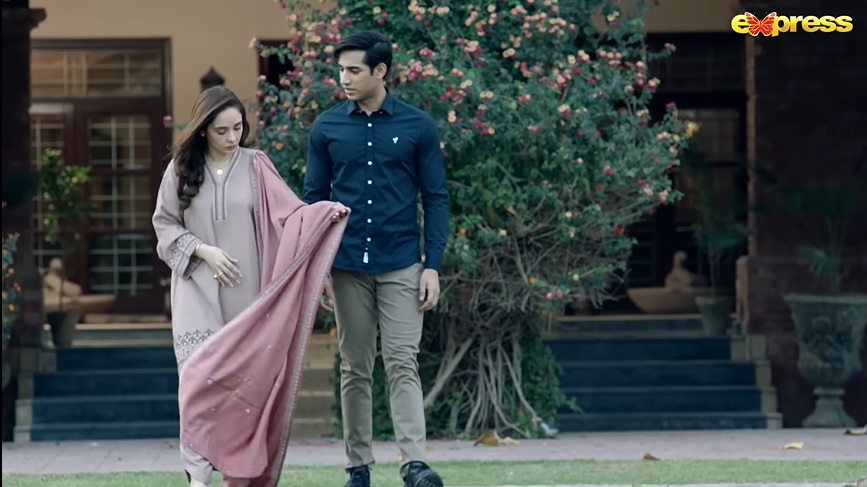 Pachtati tu ho gi, pachta rahi ho gi.
Hum nay tu kuch ghalat nahin kiya na?
Gul Meher and Malik Hayat's well-written and intriguing conversation gave enough information to further entice the viewers. After listening to what they had to say and watching how they interacted, it was obvious that they were both in this together. While Malik Hayat's attraction towards Gul Meher was equally intense, Meher seems to be the one who exercises more power in this relationship. Other than that, many of her dialogues suggested that she was scared of 'losing' Hayat even now. Saba Qamar truly outdid herself in this particular episode by highlighting Meher's madness. Sarmad Khoosat was equally impressive in a role that is quite unlike many other characters we have seen him enacting on television. His performance reminds me of his screen presence in the film Manto. With an artist such as Sarmad, it is easy to tell when he puts his heart and soul into an acting project. I feel that after Manto, Gunah is that project.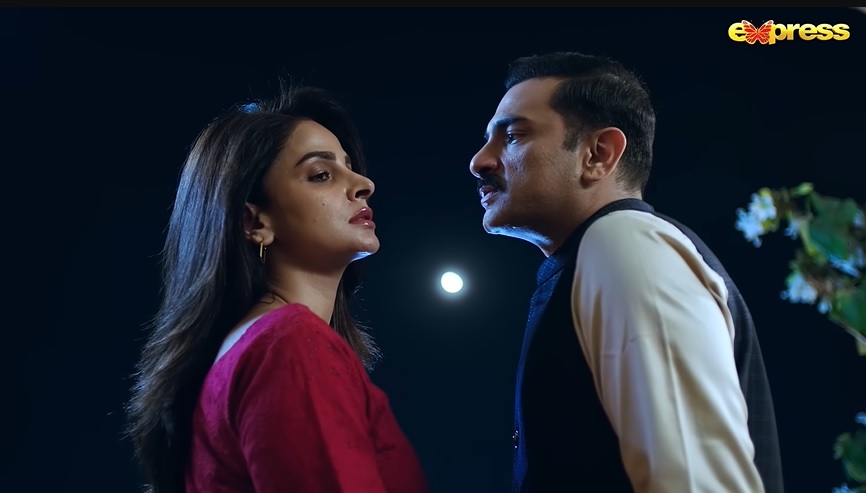 Sahiba directed all her efforts toward finding out more about Ahmed. She wanted to know the people she was looking for before she set out to find them. Also, this was her way of convincing Nabi Buksh that there could be multiple possibilities. This episode also covered Sahiba's personal life. These scenes were woven together intelligently in the plot. Sahiba is a single mother who wants to focus on her career and her daughter. However, there is constant pressure on her to get 'settled down'. This was interesting; even someone as accomplished and independent as Sahiba has to face such pressures from her parents. I am certain these scenes must have helped many viewers relate to this character on a different level. I agree with all those people who feel that Rabia Butt looks like a chic model in the drama but no one can disagree with the fact that she has managed to strike a great balance by playing her character so well that you willingly accept that the catwalk is part of the package! You expect Sahiba to be all that and more. I actually find this combination interesting as well as believable on-screen. Rabia Butt's performance was impressive and effortless throughout.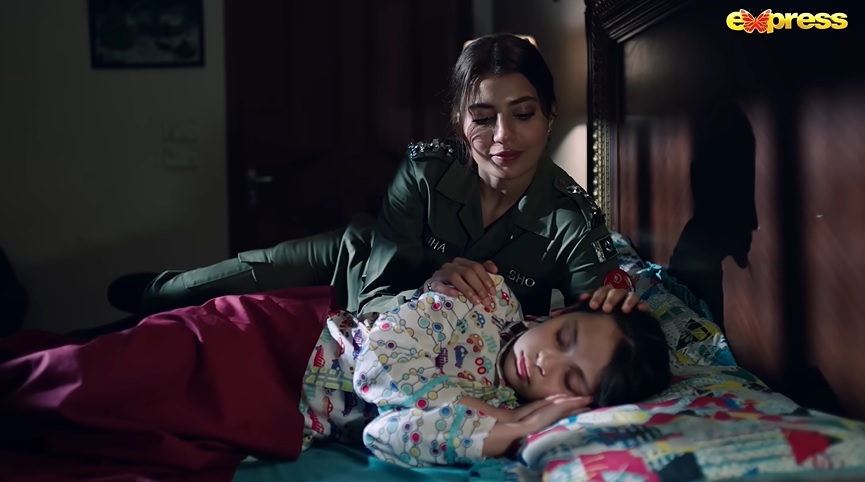 Roz ke so nafal maang phir shayad baat bn jaie. Nabi Bukhsh's scenes were just as interesting as the lead characters' scenes. His character holds your interest, and the credit for that goes to everyone involved from the writer to the director who made sure that this supporting character leaves an impact. Nabi Baksh's conversation with his colleague reflected his opinion about his new boss. Later on, his conversations with Sahiba highlighted how he had been 'trained' over the years but was intelligent enough to perhaps unlearn all that he had learned so far. Even with all his shallowness, there is a side to his personality that gives you hope that Nabi Buksh might change for the better.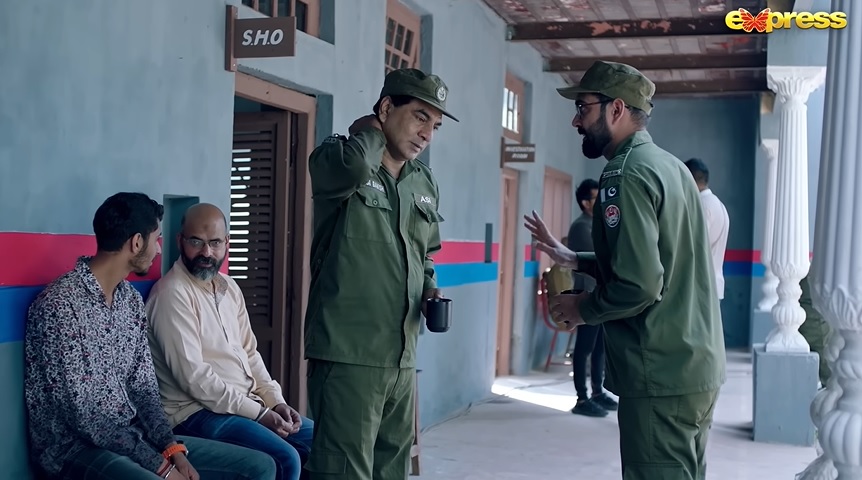 'Mehru' and Hayat's scene in which she narrates her nightmare was intense and gripping. Every time these two appear on-screen together, the energy is unlike any other we have seen on television. Sarmad and Saba are unbeatable together. Their passionate scenes together were followed by a reality check which Hayat in particular probably could not even comprehend. His son's life was on the line. Was Mehru worth it? However, I felt that in this particular scene, Hayat's panic was not translated on screen too convincingly.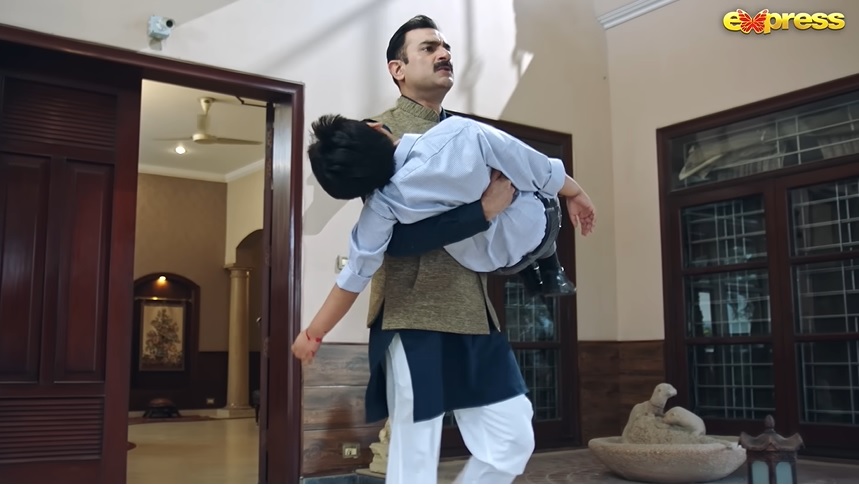 Final Thoughts
Gunah continues to be an unusually interesting drama that has so much going for it. It has been made with such cinematic verve that you often tend to forget you are watching a Pakistani drama. The stellar performances, a well-crafted plot, brilliant dialogues, and the novel yet apt treatment given to Gunah make it a drama that is a must-watch for all those who like watching gripping dramas which break barriers.
Are you watching Gunah? Share your views.