This was another engaging and entertaining episode of Gunah that kept me on the edge of my seat. You know a drama is well made when at the end of every episode you feel as if it ended too soon. Some aspects of the story became clearer in this episode while there is a great deal that still needs to unravel. Every episode answers some questions and leaves the viewers with many others. The human element of each one of these characters was once again kept alive throughout. I actually found myself doubting whether Malik Hayat really had something to do with his wife's disappearance or not. The editing of this episode was just as flawless as all the previous ones. Every scene added something to the story. The camera work was amazing as usual, the director made sure that every expression was captured and the actors ensured that the viewers did not miss the message they were trying to convey.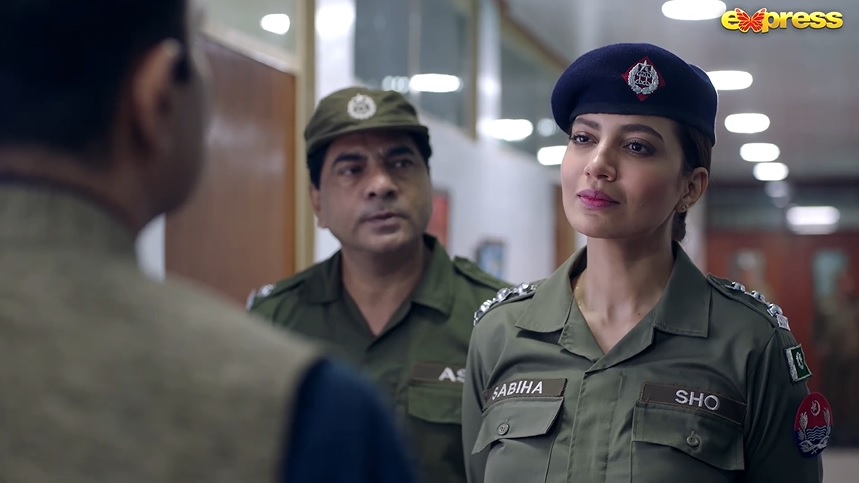 This latest episode opened with SHO Sabiha enjoying street food and inspecting the area. The woman who was shown wandering the streets and was tagged as 'pagal' by Nabi Buksh and others always seemed like an important character. In this episode, she caught Sabiha's attention once again and the viewers found out that Ahmed used to look after her. We have yet to find out if she knows something but it is quite apparent that she might have the missing piece of the puzzle. Sabiha's leisure time was intercepted by Nabi Buksh and soon she was back to being the dabang police officer we all love! Sabiha's entry into the hospital was captured just as well as Malik Hayat approaching towards her. The background score was on point but when she started talking to Malik Hayat she was surprisingly polite.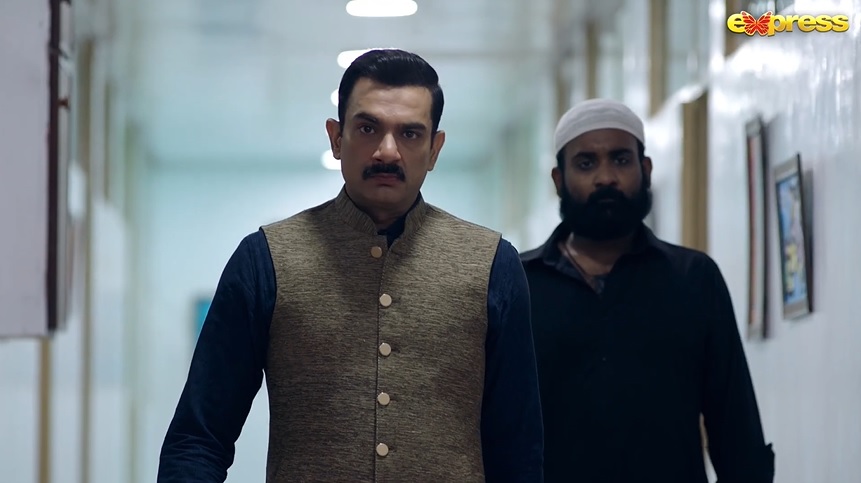 Sabiha made sure that she showed her concern for the child while at the same she warned Malik Hayat that he should not try to obstruct the course of justice. The way this entire investigation is being carried out and has been translated on screen is nothing short of impressive. Sabiha and Nabi Buksh make a rather unconventional but good team. This time around Nabi Buksh pointed Sabiha in another direction and they decided to search Ahmed's house. I was expecting them to find money but what they found instead were affectionate notes and cards probably made by Malik Hayat's son for his favorite teacher. The viewers did not find out more about this new development in this particular episode.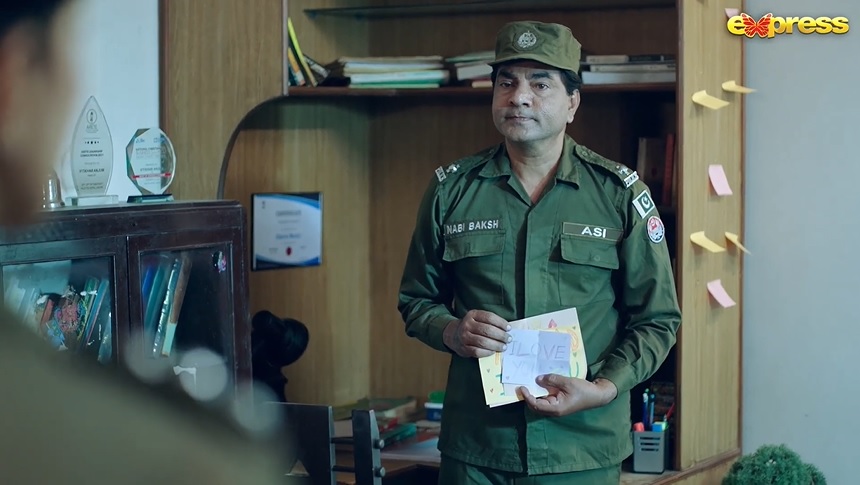 The dinner invitation was one of the most surprising developments which made me wonder if Malik Hayat was really so smart or if was he not involved in his wife's disappearance at all. This character continues to be the most intriguing one. Gul Meher on the other hand makes her intentions quite clear. Saba Qamar has shown her prowess as an actress in every single of this particular series. Although she got little screen time in this episode her eyes said so much in that one scene. The madness which drove her to do the unimaginable shows in her eyes and is a testament to Saba's brilliance as an actor. This was my favorite scene in this particular episode for so many reasons. The setting and the performances couldn't have been more faultless.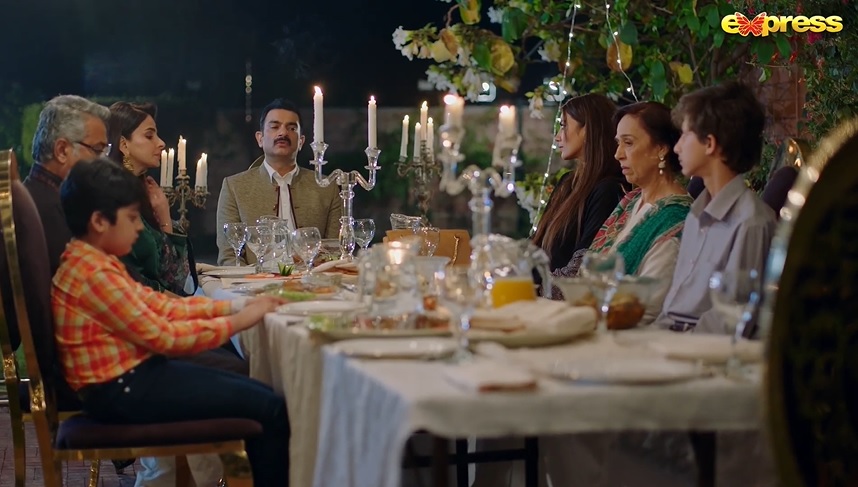 For the first time, Gul Noor and Malik Hayat had a scene together that covered past events. Malik Hayat and Gul Meher were 'close' weeks before Noor disappeared. Noor probably had a clue but she comes across as the kind of individual who would continue to give her relationships her best despite knowing the ugly truth. It appeared as if she was trying to convince Ahmed to marry her sister. Meher on the other hand was trying to persuade Malik Hayat to divorce her sister so that they could get married. These flashback scenes were woven in intelligently and did not interfere with the flow of the present-day scenes. These scenes also revealed a great deal about all the characters involved.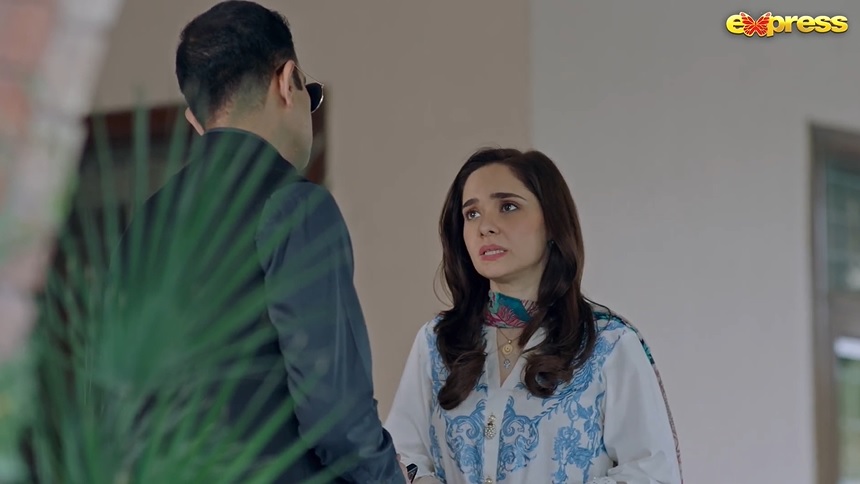 Final Remarks 
Gunah continues to be a must-watch for all those viewers who prefer watching something which is both entertaining and novel. The performances and the treatment given to the script definitely make it stand out. The preview of the next episode however was somewhat disappointing because it revealed a little too much. I wish the people incharge would have kept this preview less revealing. Overall, this episode was as superb as the first two. I am eagerly looking forward to the next installment.
I would love to hear guesses from the viewers who are watching the show. Do you think Meher did whatever she did single-handedly or is Malik Hayat equally involved? Is Ahmed party to the 'crime'? Share your views.