So this episode of Haara Dil had some interesting developments including the introduction of much awaited Zawar's sister Fizza. Yashma Gill plays the role of Fizza and is portrayed as a very lively and open person. It is evident that Fizza is hopelessly in love with Arham while Arham only gets annoyed by her presence. Amtul is all set with her plan of making Arham marry Fizza we will have to wait for the future episodes to find out how Areej and Zawar deal with this development.
Abrar is over the moon because of this change in Momina. Momina's acceptance of Sami has served as a happy sad kind of deals for Abrar because now it has become a pickle for him. The sole reason behind marrying Fehmi was that Sami needed the constant care of a mother now that Momina is playing Mommy for him it is hard for Abrar to justify Fehmi's presence in his life. He constantly struggles with giving Fehmi her due status of his wife in his home all the while not losing his daughters' trust any further.
Arham is still trying to reconcile with Momina and he sees Momina's change of heart as an opportunity to reignite the long lost spark between them and he succeeds to some extent. After all that has happened in Momina's life she finds it hard to believe that she can trust Arham when he claims that he will fight anything and everything to be with her. She is adamant that Arham's mother won't accept her and that she won't marry him unless she gets his mother's approval. Abeer is trying her best to talk Momina into patching up with Arham but Momina being the realist that she is keeps telling her that she won't keep running after delusions.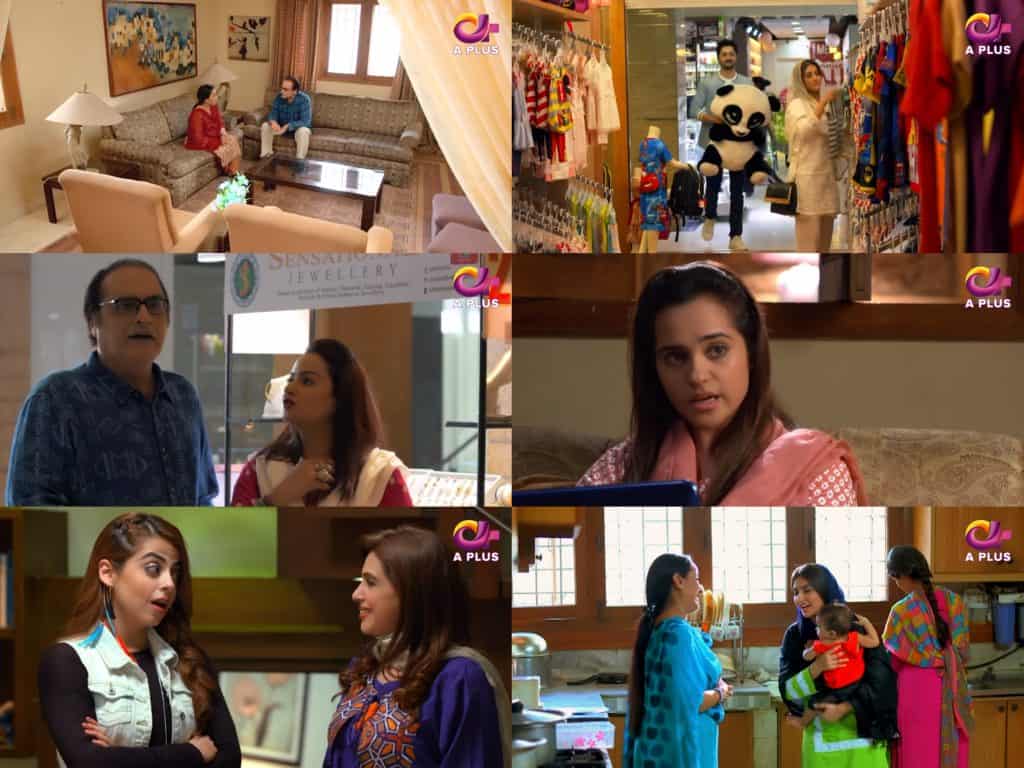 On the other hand we can see that tho Fehmi puts a brave face in front of Abrar but her patience is running thin. She wants to live with her husband like a married woman should but Abrar still needs some time before he discloses this relationship to his family and friends. Momina had started growing suspicious of him and Fehmi after seeing them together in the mall and later when she heard Fehmi call Abrar to wake him up in the morning.
This episode again ended with a bang when while cleaning the house Momina comes across the nikkah-nama and finds out that her father has married Fehmida and all her suspicions are confirmed.
This climax has left us with so many questions. Will Momina relapse to old patterns and start hating her father for remarrying, will she start hating Sami again, how will Abeer respond to all this? Probably by becoming even more rebellious.
We will find out this and a lot more next week till then let us know how did you like this episode of Haara Dil.