So this episode of Haara Dil had some twists and turns and some new characters. The episode starts with this scene at the train station where police reaches with the help of babysitter Kausar's husband's help to search for Sami. Upon seeing the police Kausar panics and leaves Sami on a bench and there we see a really terrible performance by the lady who shouts "Arrey behen apna bacha to le jao". Anyway this woman grabs police's and Abrar's attention and Abrar is ecstatic to see Sami well and good.
Abrar takes Sami home meanwhile we witness a conversation between Zeba and her daughter Naila which ends with Naila giving some shady remarks about Fehmi indicating that Fehmi might not be what we have thought her to be so far. On the other side Amtul and Areej are making Afaan believe that the whole Sami's abduction story is too dramatic and too filmy to be true. They are adamant that this was Abrar's way of making Afaan pay ransom for Sami that he could later use for himself lol right?
Zeba sees this as her chance for pitching the idea of marrying Fehmi to Abrar. She convinces Abrar that hiring another nanny is out of question and the only way he can take better care of Sami is if he remarries and that Fehmi will be a wise choice. Abrar is struggling between his love for his deceased wife and his love for his son seeing no way out he decides to marry Fehmi without telling his daughters.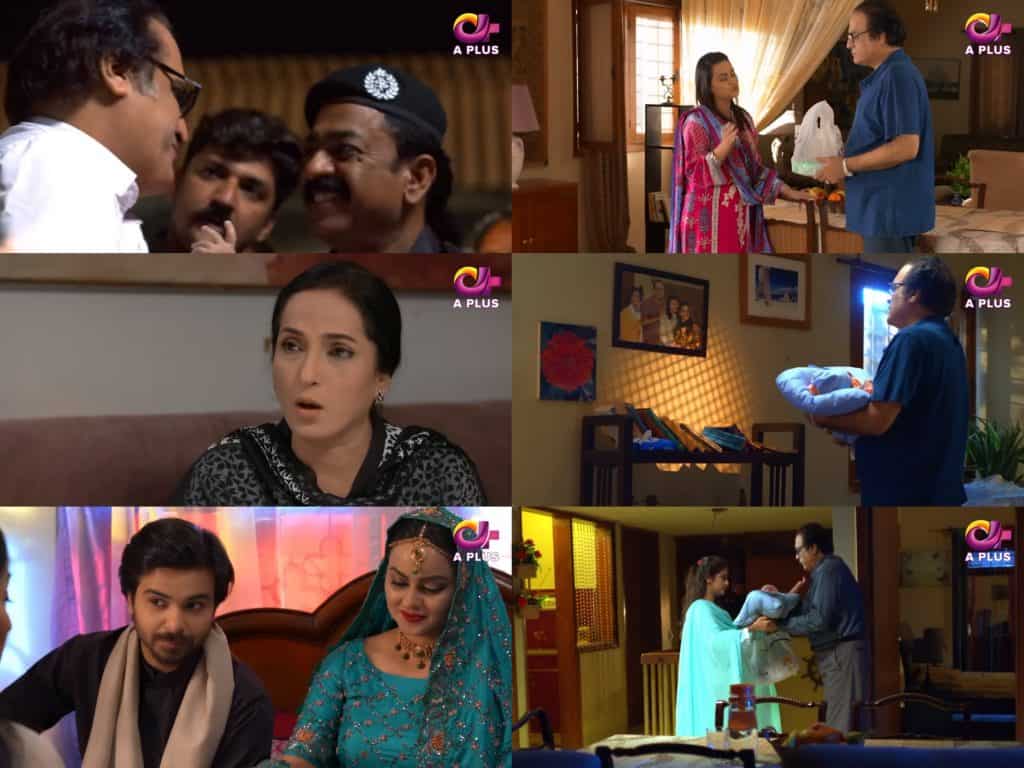 Abrar gets married and the shadiness is again introduced when maulvi sahab mentions haq meher. Here we are introduced to this nephew of Fehmi who is clearly a guy who loves shortcuts. He wants to go abroad and wants a beautiful wife no surprises there and he is thrilled to find out that Abrar has two beautiful daughters so clearly more will unfold on this front in the coming episodes.
After nikkah when Abrar reaches home he finds a different Momina. As predicted in the previous review Sami has indeed come home to a different sister now one who dearly loves him. Momina assures Abrar that from now on she will be taking care of Sami and that he doesn't have to worry a bit about anything anymore. Abrar is rattled because the only reason he married Fehmi was because he needed someone to take care of Sami and right after the nikkah here his daughter is totally devoted to Sami and Abrar is utterly shook and guilty and probably wanted to shout his lungs out at this turn of events.
Abeer is still the same and gives Momina a disgusted look after seeing her bonding with Sami. Meanwhile Amtul is all set to make Zawar's sister Fizza her daughter in law. Fizza will probably appear in the next episode and Areej is clearly not pleased with this idea.
Next episodes will include some interesting developments like Momina and Abeer finding out about Abrar's marriage and Arham finding out why Fizza is coming over to their place. Things are about to get more interesting so stay tuned.
How'd you like this episode of Haara Dil? Yayy or nayy?