Adnan Sami Khan's Indian nationality and his attitude towards the country he was raised in is being questioned by many people nowadays. Adnan Sami fought a long battle to get this citizenship and the day he got it was the best day of his life. He called this day re-birth. People on both sides of the border are questioning his overall attitude. Some Indians are surprised that he supports India more than Pakistan and Pakistanis of course do not like that Adnan has totally disconnected himself from his country.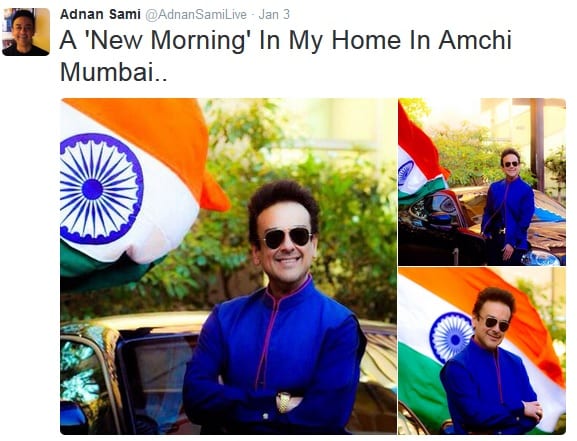 Recenlty Adnan Sami shared Junaid Sami Khan's tweet in which he bashed Pakistan. Here it is and you can see Adnan Sami's comments too.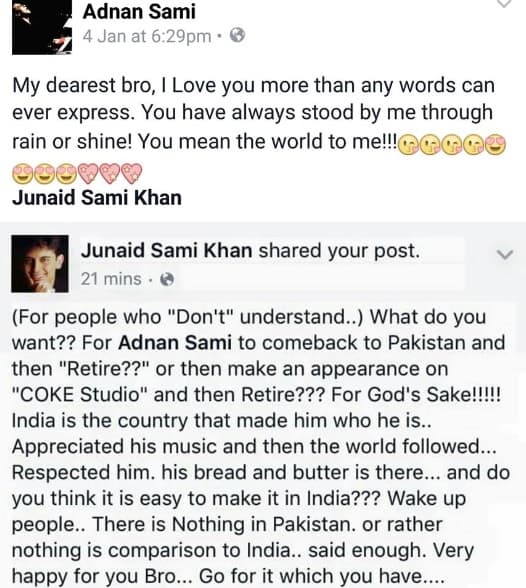 Hamza Ali Abbasi was quiet about the issue till now but now he decided to break the silence. He posted this status on his facebook page along with Adnan Sami's status.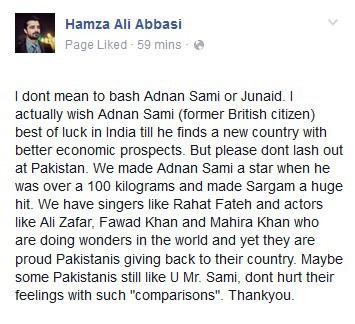 He also expressed his sentiments in another status update.