Hamza Ali Abbasi is one of those people who have played a very active role in the revival of Pakistani cinema. This year too he is either a part of some of the films that will be releasing soon or he is the man behind some films.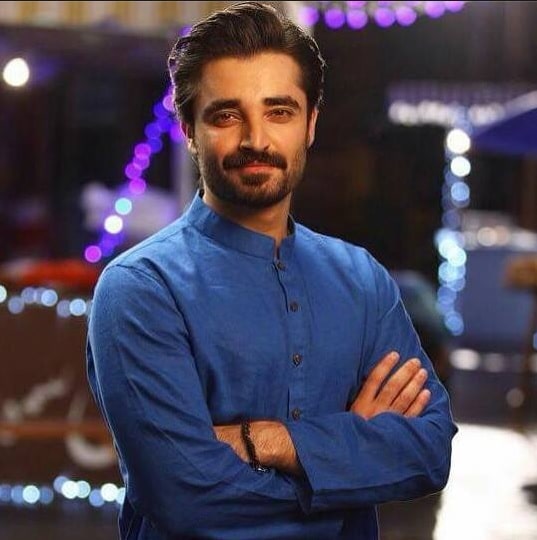 Hamza Ali Abbasi urged the Pakistani viewers to watch films which did not challenge our moral values or identity in any way.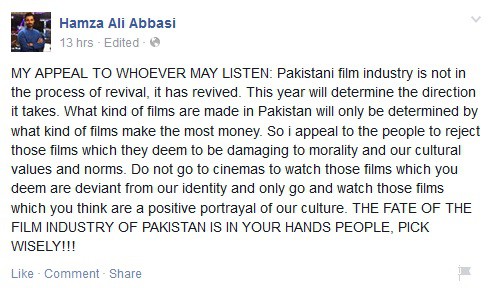 Hamza Ali Abbasi is also part of the upcoming film 'Jawani Phir Nahin Aani' the shooting of which was wrapped up recently. The film will be released on Eid-ul-Azha this year. The cast celebrated at the completion of the film and while talking to the reporters Hamayun Saeed said , "The final day of the shoot was quite tough as it was very hot in Karachi so it was a relief that it went smoothly. We had previously shot in Thailand, which was very enjoyable. Hamza, Ahmed, Vasay and I also got our faces clean shaved for the final portion which was quite fun. The entire team including cast members, crew and myself are very happy with the final results and excited to see the feedback from audiences now".