Earlier, Hamza Ali Abbasi's Facebook account was banned for speaking about the plight of Kashmiris and supporting Burhan Wani Shaheed, a deceased separatist commander killed by Indian forces in Indian-held Kashmir.
Today, upon recovering his Facebook account, Hamza Ali Abbasi posted a status and the message comes through loud and clear: Mark Zuckerberg cannot define who is and isn't a terrorist.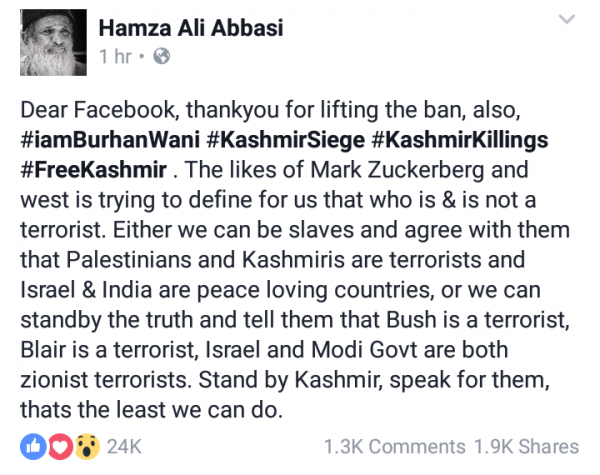 According to Dawn, Facebook is keeping an eye on Hamza Ali Abbasi's account. Talking to Dawn, Hamza Ali Abbasi said, "It's absurd how the flag bearers of "Freedom of Speech" act in this way for raising a voice for victims of aggression."
NNothing can stop the actor from speaking out against injustice and oppression.