Hamza Ali Abbasi has always been known for his bold stance but this time while hosting the Ramazan transmission on Aaj TV, he discussed some topics which are considered controversial in Pakistan and as a result PEMRA has banned him from hosting Ramazan transmission. At the same time host Shabbir Abu Talib from TVOne has also been barred from hosting the transmission because his speech was provocative.
PEMRA reported that it had received as many as 1,133 complaints through Whatsapp, Twitter and telephone calls regarding the transmissions. PEMRA notice also said that during these shows no one was talking about anything productive but most of these shows are running after ratings.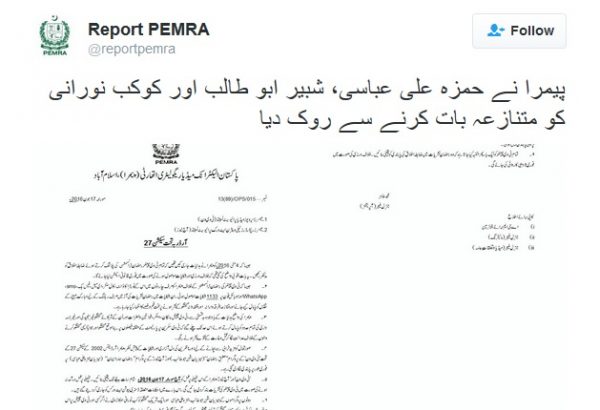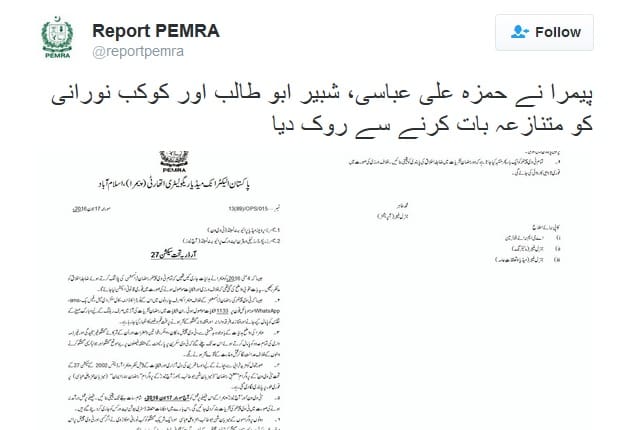 The notice also mentioned that all the TV channels had been warned before hand to refrain from non serious and controversial topics during these transmissions but some people have not been abiding by this rule.
The Pemra notification also said that if Hamza Ali Abbasi, Shabbir Abu Talib and  Maulana Kokab Noorani appear on any channel at all and are seen discussing this particular controversial issue or any other such topic, then that program will also be banned.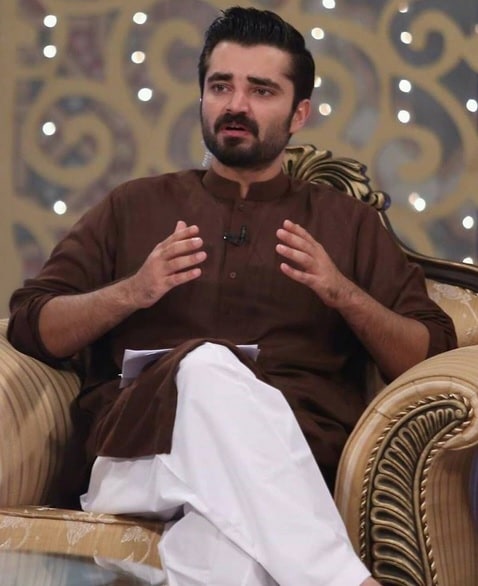 All these people have been asked to appear before the Complaints Council Karachi and record their statements on June 20 to give their statements.
Most people are supporting Hamza Ali Abbasi and are not happy with PEMRA's step.
Here is the conversation which landed Hamza Ali Abbasi in trouble: