Hamza Ali Abbasi is an ardent advocate of freedom of speech and he doesn't mince his words while sharing his views on various political, religious and social issues.
Hamza Ali Abbasi shared on Twitter that his Facebook account got deactivated just because he chose to speak about the Kashmir situation. He shared a snapshot to show that Facebook didn't allow him to talk about the plight of Kashmiris.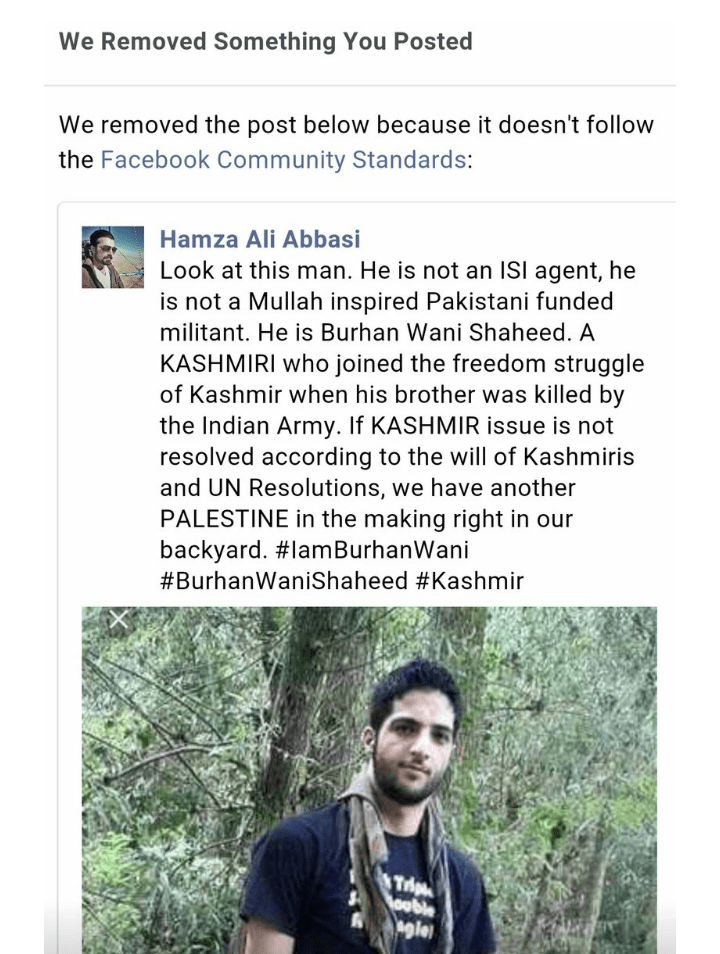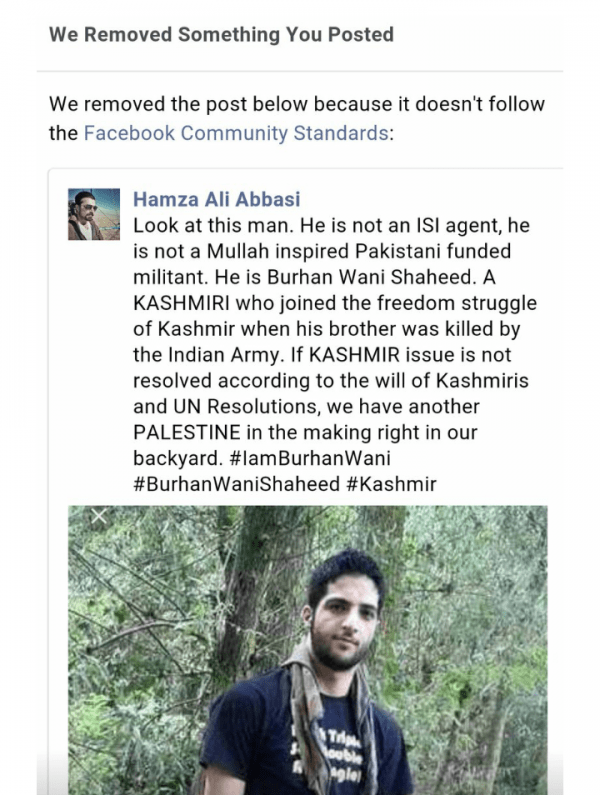 This isn't the first time that Facebook's "community standards" stopped him from posting what didn't sit well with them. Last year, Hamza Ali Abbasi's status regarding the Charlie Hebdo attack was removed. The founder of Facebook, Mark Zuckerberg got involved and asked Justin Osofsky, the Vice President, to look into the matter. It was only then that Osofsky admitted it was a mistake to remove Hamza Abbasi's status and apologized for the mistake.
Let's see what happens this time.