Junaid Jamshed (JJ) and Hamza Ali Abbassi (HAA) are famous media persons known for running into controversies over their remarks on various occasions.
Quite recently (December 2014 to be precise) JJ has to left Pakistan in a hurry to escape the reaction over his remarks (considered derogatory by many) about a sacred female religious figure. On the contrary HAA was on the receiving end just few weeks ago upon his remarks on a decision taken by the supreme court of a country thousands of miles away from us.
Now these controversy prone personalities are again the point of discussion when HAA has expressed his disappointment over the remarks of JJ in the Ramazan transmission of ARY Digital on 16th July 2015. It is not the first time that JJ is being discussed for being bias towards a particular gender.
JJ Remarks (See from 10:30 minutes to 10:40)
HAA Facebook post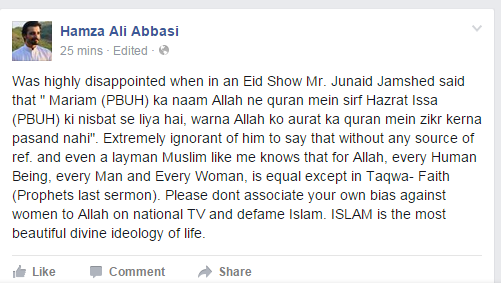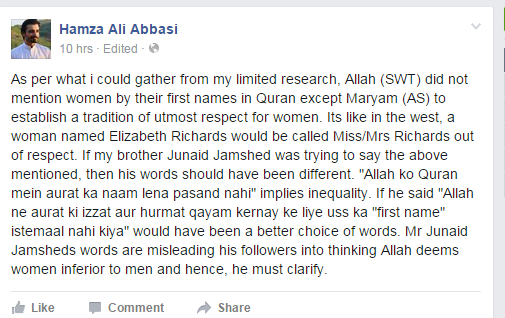 Rashid Nazir Ali