Hamza Firdous is a budding artist whose father Firdous Jamal, a well-known actor, recently made some remarks about Superstar heroine Mahira Khan which went viral on social media. Firdous Jamal's remarks about Mahira Khan were criticized by co-stars and many actors came to Mahira's support, Mahira on the other hand just responded to the 'haters' via this instagram post.
Hamza Firdous finally spoke about the controversy. Firstly, he made this thing clear that his father had given the industry 45 years of his life and that too without social media therefore in other words people who were questioning his credibility as an actor were absolutely wrong.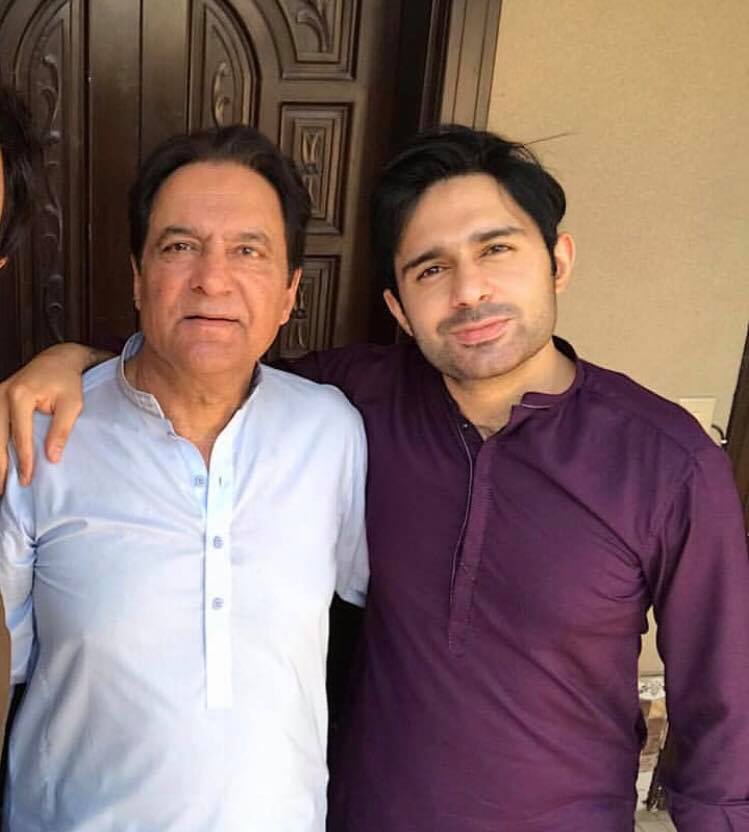 Hamza Firdous made it clear that his father did not need validation from anyone since he had worked hard to prove himself.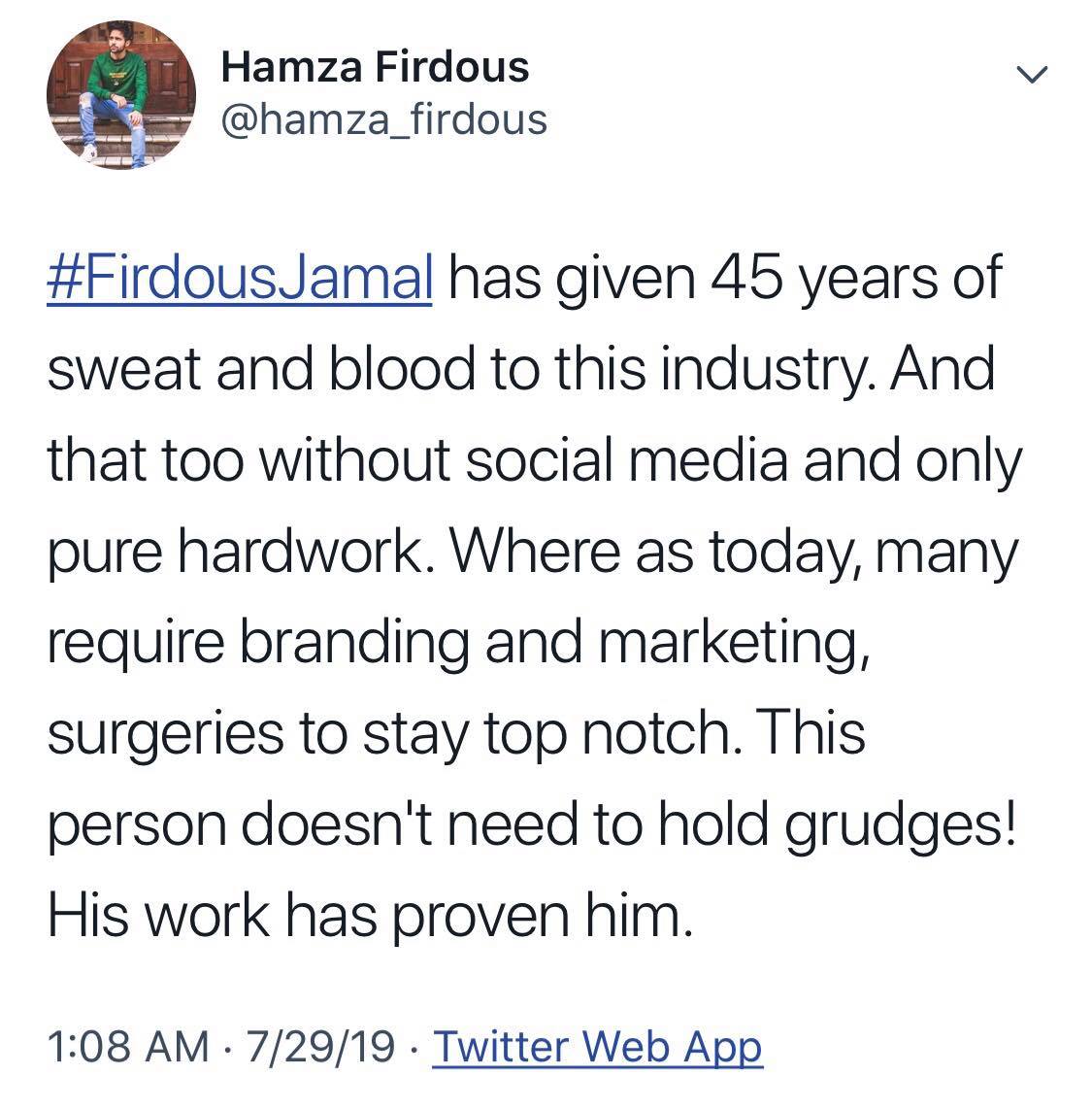 He also reminded everyone how he had praised Mahira Khan's acting skills in the same show but somehow no one was talking about that.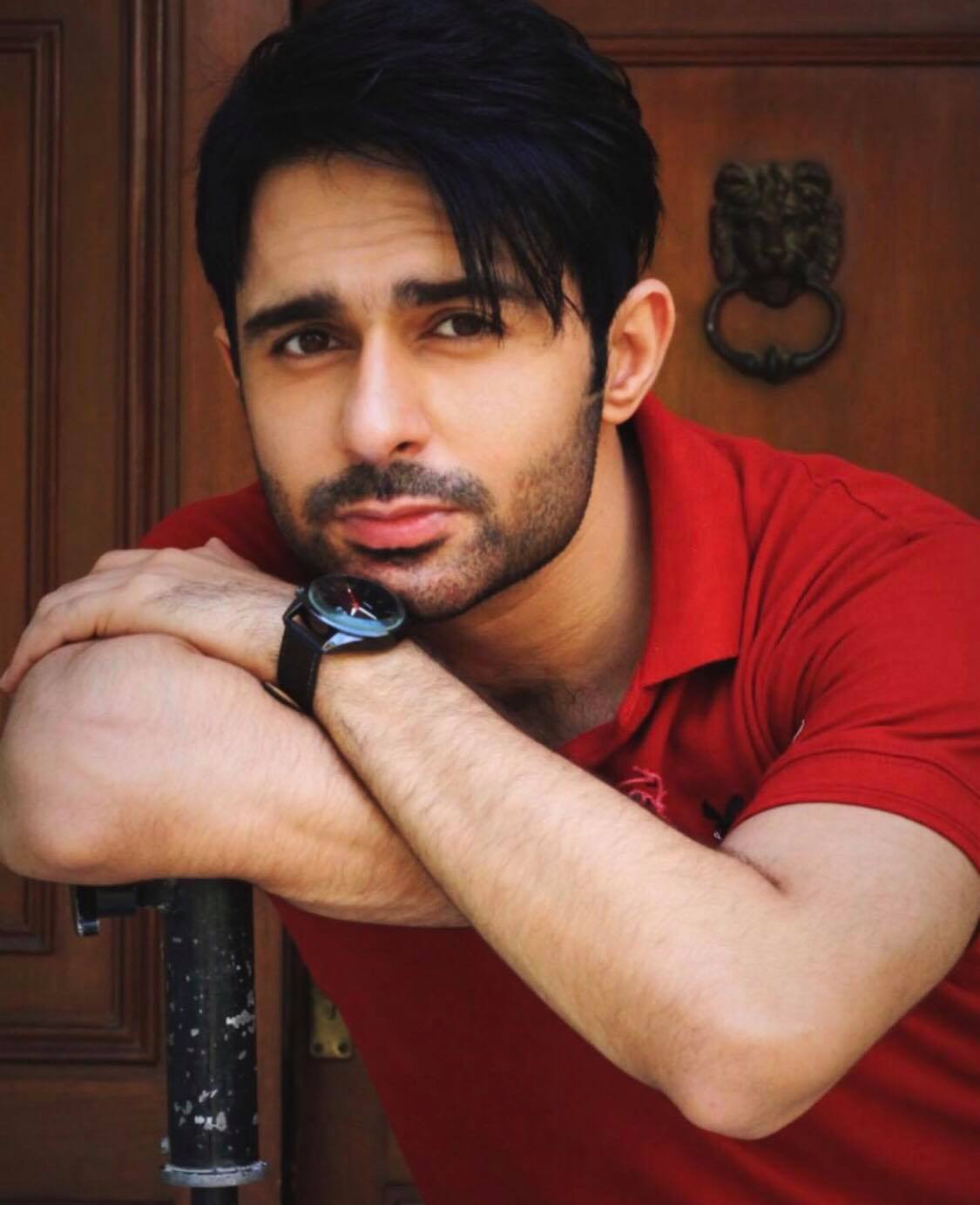 Hamza made it clear that this was neither jealous nor misogynist approach but simply an opinion.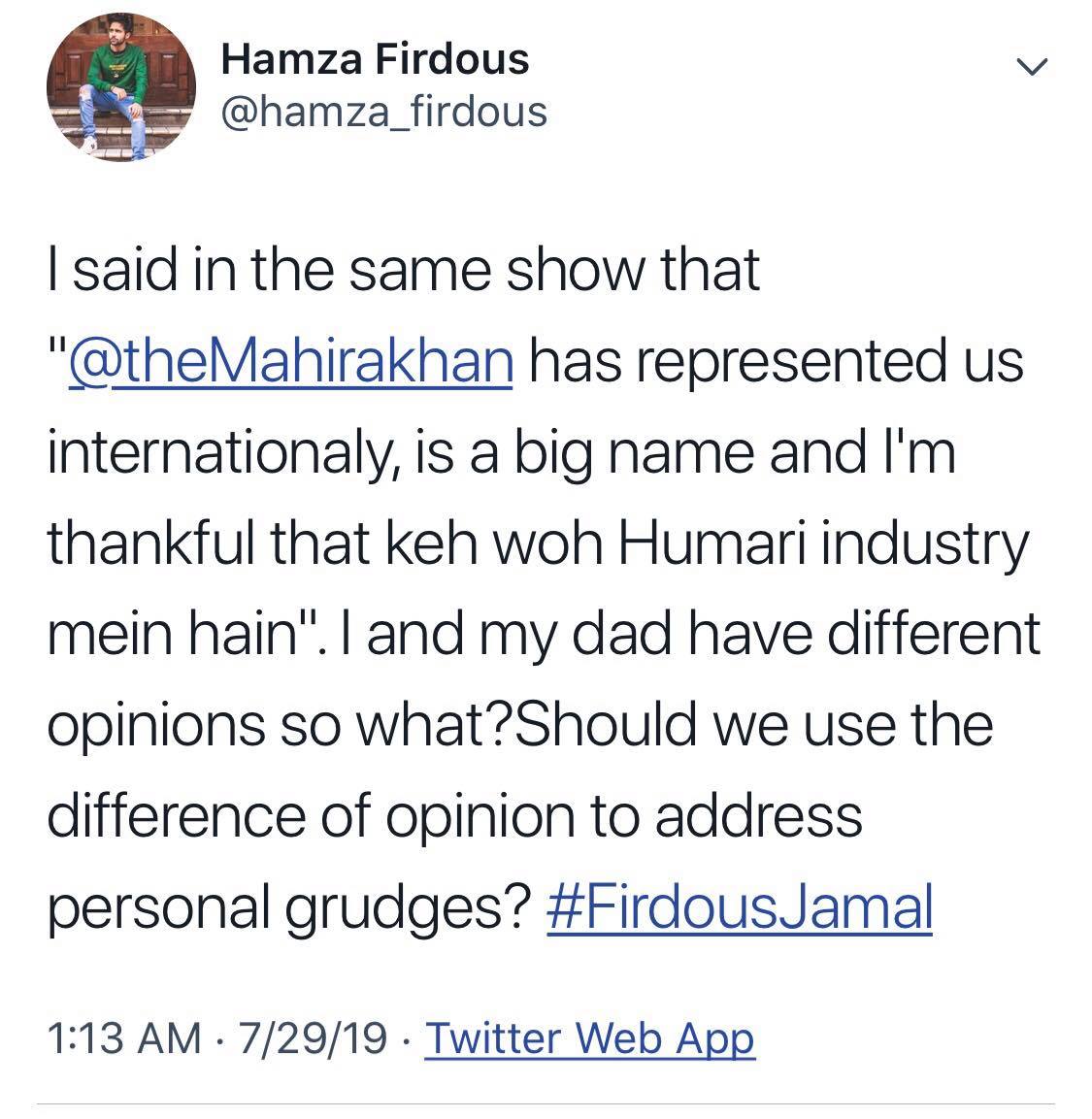 Hamza Firdous sounds like one of those many males who are tired of everything they say being labeled as misogynist and Chauvinistic. Hamza immediately said that these remarks were going to go viral when Firdous Jamal uttered those words.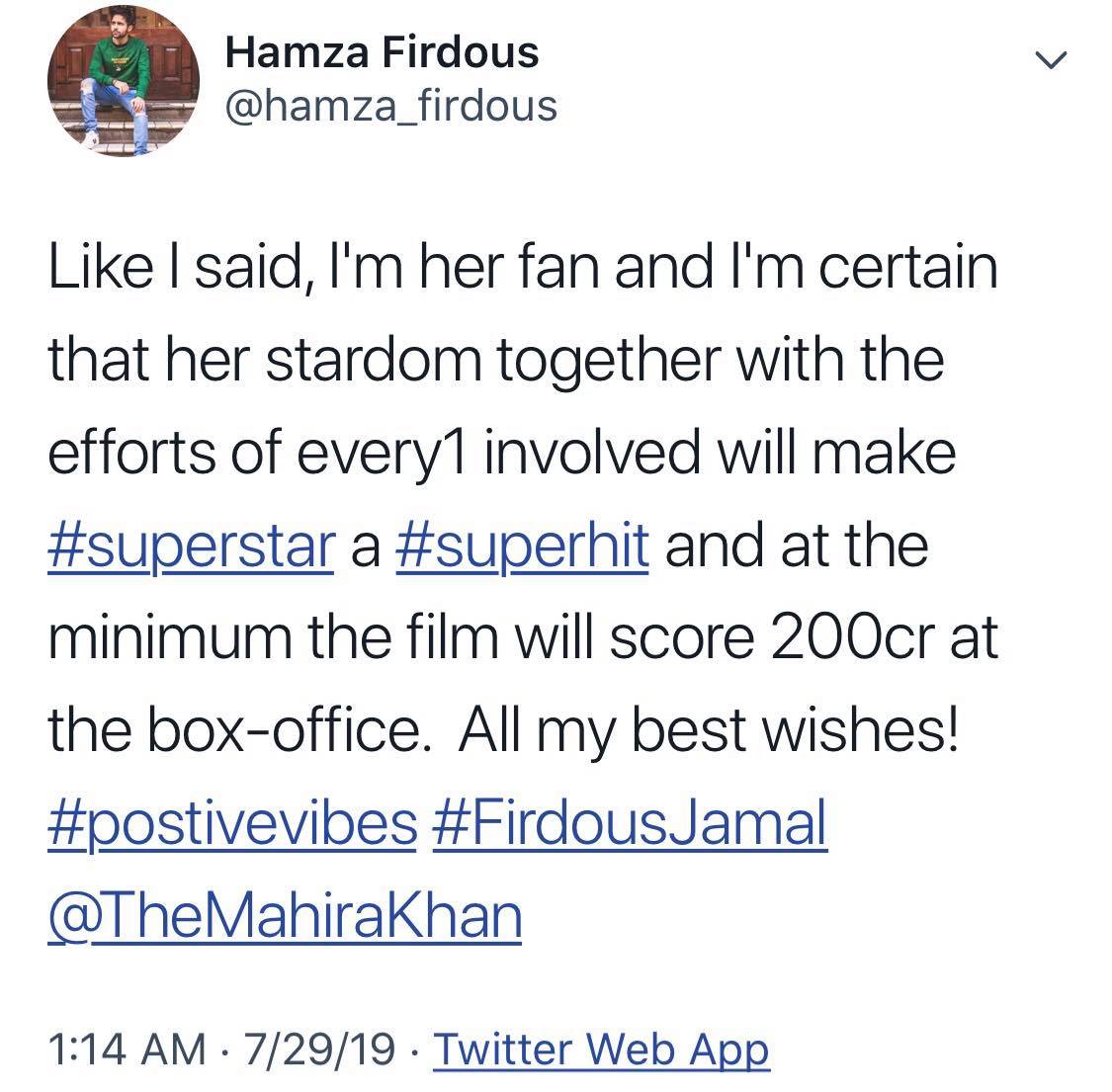 He also wished Mahira Khan all the best for her film since he held nothing against her. Hamza also reminded people that Firdous Jamal also praised other female heroines in the same show.
There were some people who agreed with Hamza Firdous and they thought that there was nothing wrong with what Firdous Jamal said.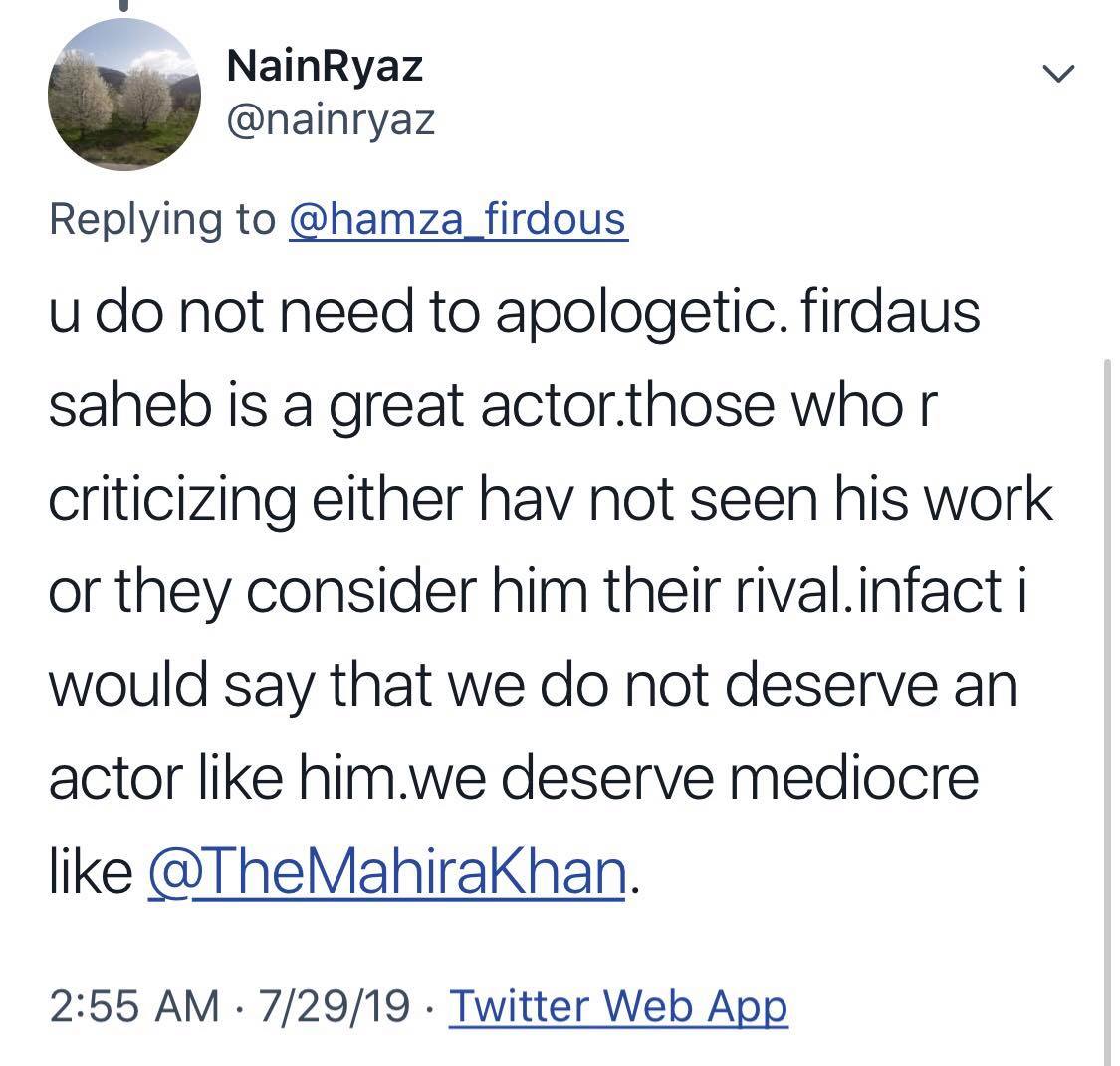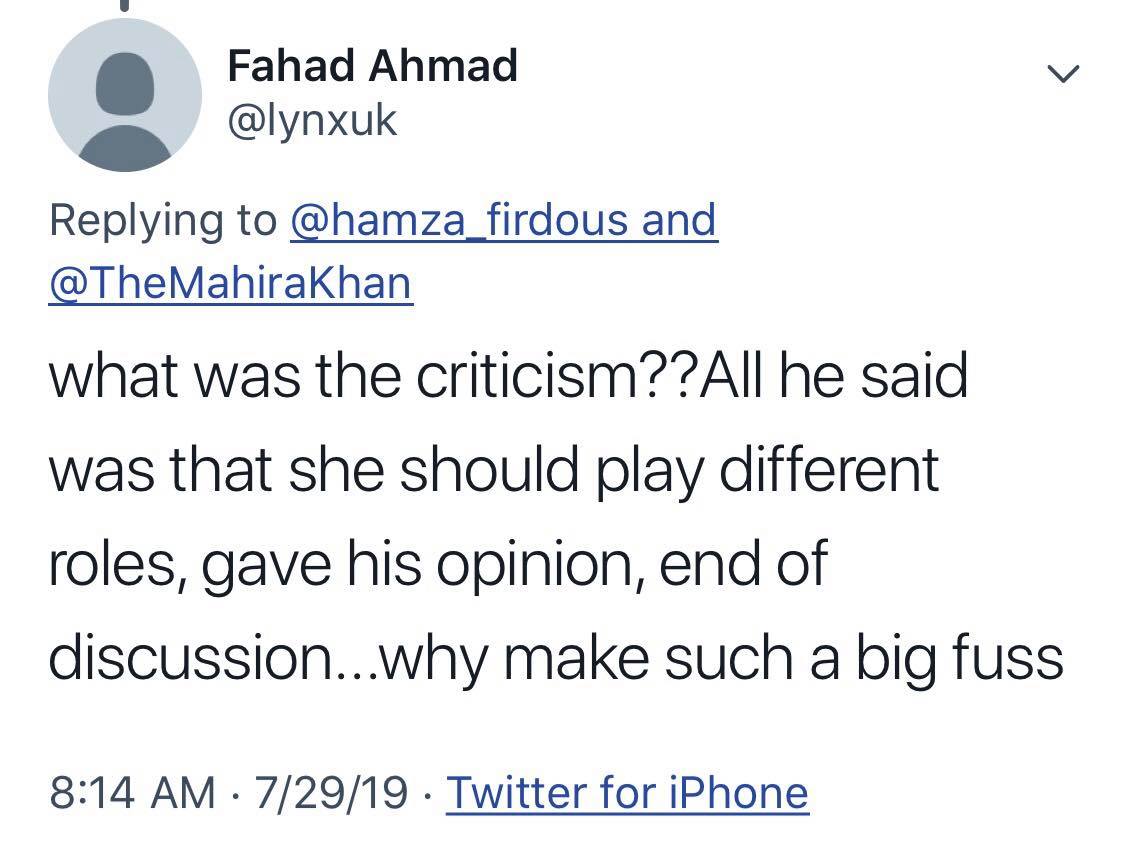 There were others who said that Firdous Jamal should have chosen his words wisely and did not support what the artist said. Some people also said that this statement was being given hype to get more public attention, more of a publicity stunt by the Superstar team.
This is not the first time that a star and a film are getting this kind of an attention from social media users. There is criticism and there is support but at the end of the day, the numbers at the box office will seal the deal. Mahira Khan and Bilal Ashraf are touring different cities and areas to garner public support. Their promotions right now are more active right now than the other stars of different films. It is therefore normal that this ongoing discussion doesn't seem to be coming to an end.