Hania Amir battling against acne-prone skin.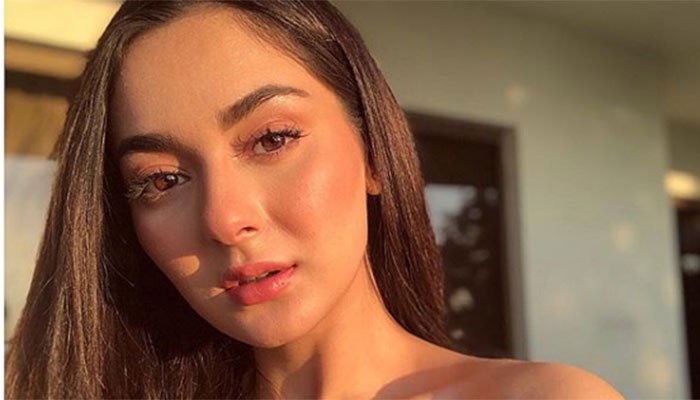 The world is going makeup-free. People are accepting their real skin, body, and color. Pakistani celebrities are also coming out to embrace their real self. They are accepting themselves for who they are rather than going for fake surgeries. They are normal human beings like us. Under heavy makeup, they have dark circles, puffy eyes, pimples and a lot more.
Many Pakistani celebrities keep on posting their makeup-free photos which help to send a great message to young girls to accept themselves.
Hania Amir started a movement to let people accept their natural skin. She is battling against her acne-prone skin. She posted her natural photo with the caption, "[My acne] would show on camera and everybody started to ask me [about it], started with the totkas [home remedies] and then came the anxiety," said Hania. "I kept it clean, toner, creams, dermatologists, everything! Nothing seemed to fix my skin and I had my nights AND days of crying. Feeling insecure. Anxiety. Makeup wouldn't help. I was a mess but I went through it and got out of it too."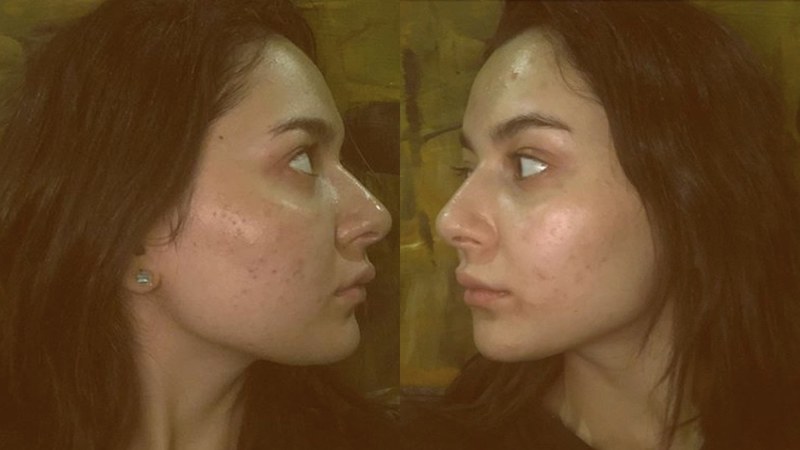 She believes that her skin doesn't define her. She doesn't shy away from flaunting her natural skin. Again, she took to Instagram to show her acne-prone skin.
She is super confident when it comes to accepting her skin. People admire her for being herself. Hania's boyfriend Asim Azhar is always supportive. He commented under this picture to show full support to Hania.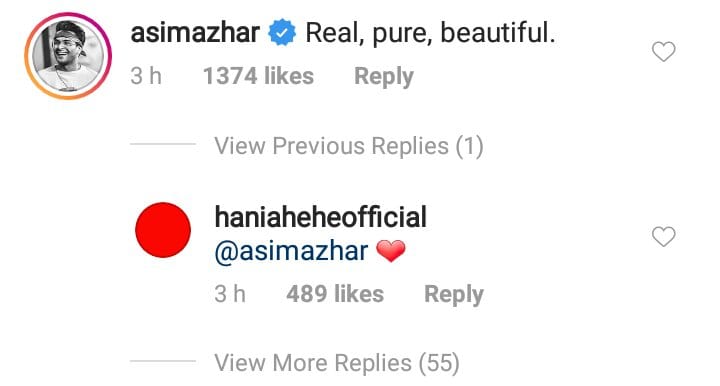 Natural is beautiful. Let's accept ourselves the way we are. You go, girl!