These days when most of the viewers of Pakistan's Drama industry are finding this era as one of the most successful ones, It seems that there are some veteran Actors/ directors/ Script writers who are not satisfied with the trend that has been set these days. While I was searching for some latest updates, I found that the legendry drama writer, Haseena Moin has serious concerns about the present work that is appearing on screen.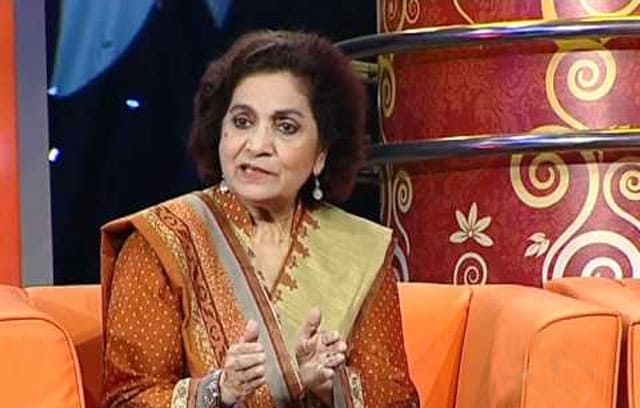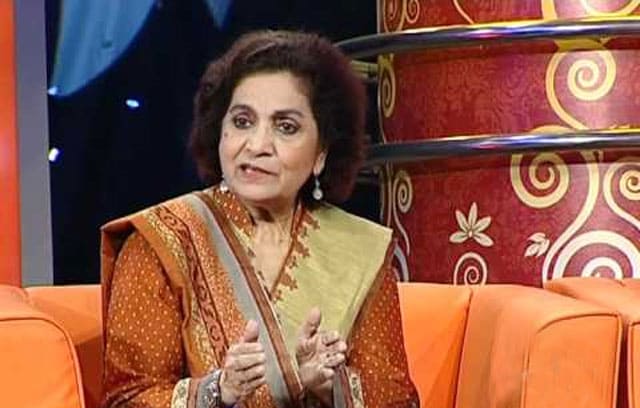 The Lady who doesn't need any introduction, Haseena Moin has been serving Pakistani Drama since a long time giving some remarkable scripts like Tanhaaiyaan, Dhoop Kinaare, Ankahee, etc. However, Haseena seems to be offended by the current storylines been adopted by the young writers and considers them to be a 'source to spoil the youth. While giving an interview to a local media, she expressed her concerns about the language been used in the new dramas where no measures to maintain decency are taken into account. Although she didn't mention the name of any serial or channel, it is assumed that she might be pointing towards the dramas like 'Raju Rocket', where the use of abusive words is commonly seen. Moreover, she also highlighted that the artists speak wrong Urdu onscreen which goes unnoticed by the directors and the managing team.
Talking about the vulgar and bold scripts, she also said that few serials are becoming adult shows, where parents do not prefer their children to watch dramas that are based on vulgar themes. When she was asked about the 'celebrities craze' that is emerging gradually and getting severe indeed, this living legend also disapproved the ideology, considering it to be a total disaster, she said:
"Today's youth and housewives take drama artists as their ideals and the dialogues in drama also create enormous impact on peoples' mind."
It might sound contradictory to the general perception of the viewers these days, Haseena Moin compared the acting skills of today's artists with the actors of 80's and 90's, and voted for the later one. She also suggested that there is a serious need of training academies for film and drama artists so that the industry can portray acting and art despite of glamour and boldness.
With that, the post comes to an end. With all due respect to her thoughts, I personally do not agree with few, actually most of the points she criticized. Pakistan has had gone through worst years where people literally hated Pakistani Dramas but hats off to the young talent and private TV channels, the dramas that are been made today are absolutely amazing. Her views might be correct for the Lollywood industry but for drama, acting skills are highly satisfactory; what do you think? Also share your views about her concerns about the huge fan following of few artists. Do you think it is wrong?  Your opinion Matters J
Best Wishes
Nida Zaidi