Saree is a beautiful South Asian dress which is commonly worn in India, Bangladesh and Pakistan. In Pakistan, Saree is considered to be a formal wear and people don't wear it in daily life, while in India & Bangladesh it's worn casually and formally.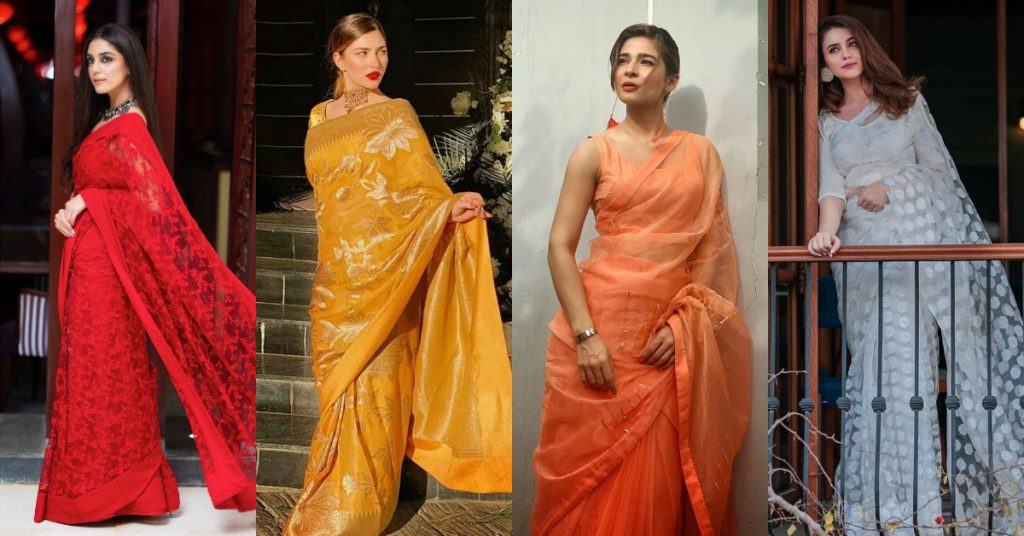 Currently, in Pakistan, there has been a lot of experimentation done with the Sarees by the designers and brands. Latest trends that we see in Pakistan are more of modern, we see casual Sarees paired with T-shirts and we also see floral Sarees paired with blazers.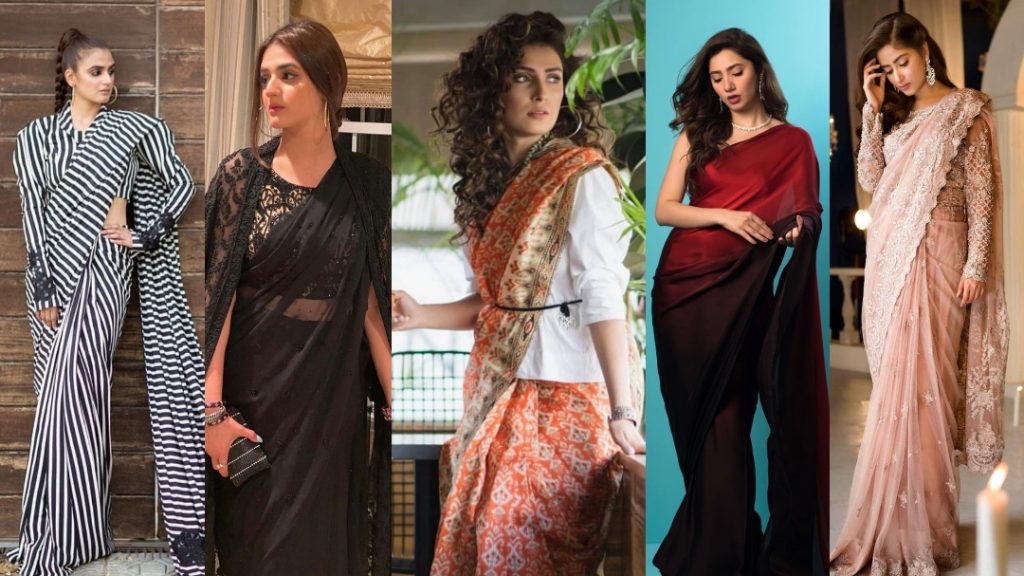 In August 2019, Mahira Khan made headlines when she wore a beautiful White floral Saree paired with Camel shade blazer from Rehstore Pk. In June 2022, Saba Qamar stole the internet with the beautiful floral Saree paired with Tea pink blazer. It is to be notified that Saba Qamar and Mahira Khan endorsed same brand Rehstore Pk which is known for gorgeous floral Sarees. Both the actresses were looking extremely gorgeous in their looks. Saba Qamar's hair and jewelry were more formal and Mahira Khan's hair and jewelry were casual.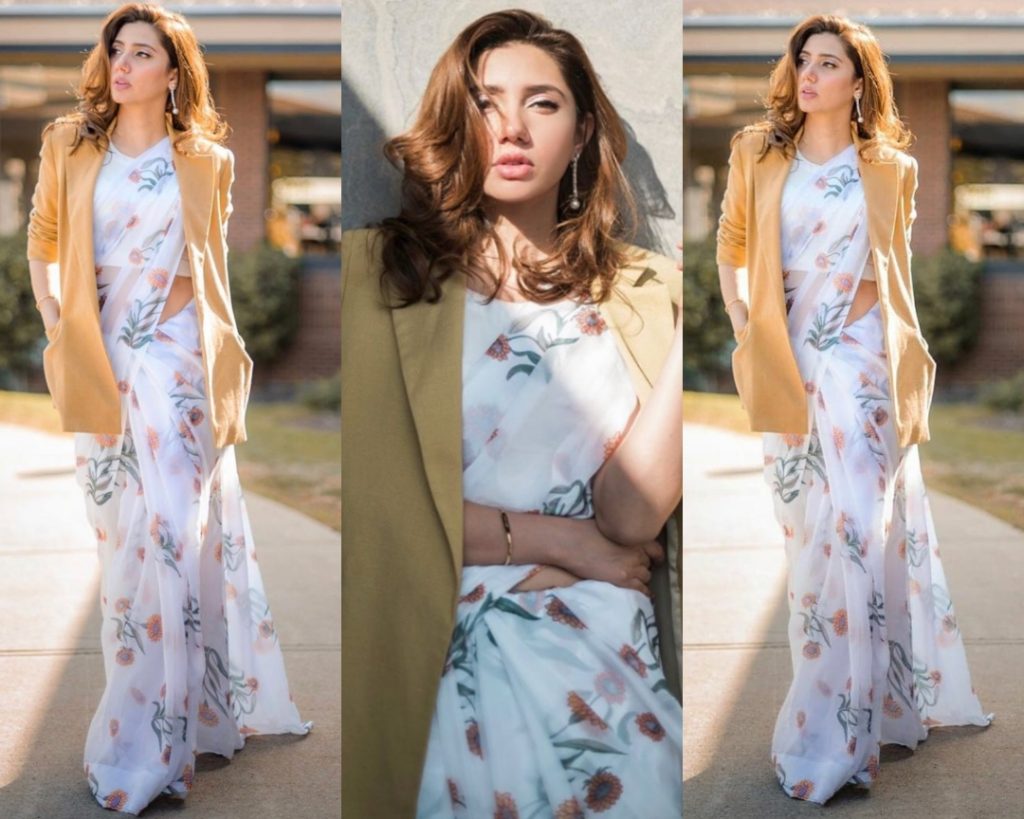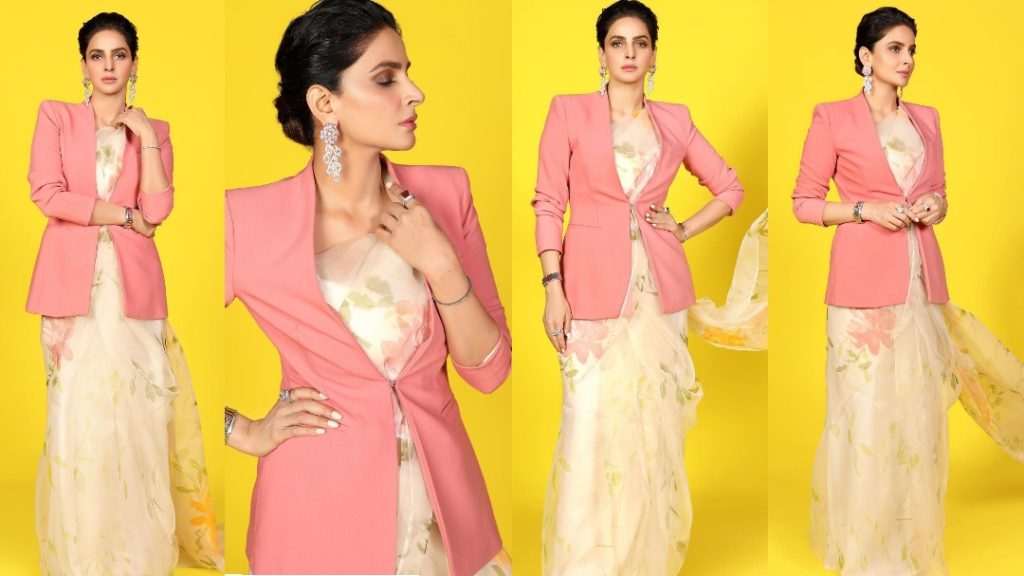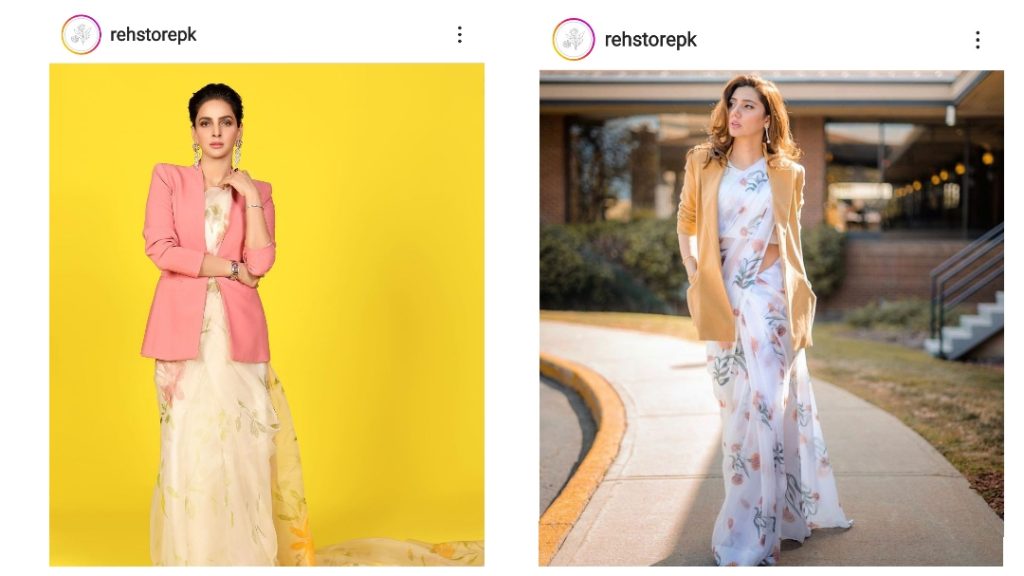 When fans saw it, they praised actors but a few said that the two superstars probably copied any Indian actress and designer. Here are comments.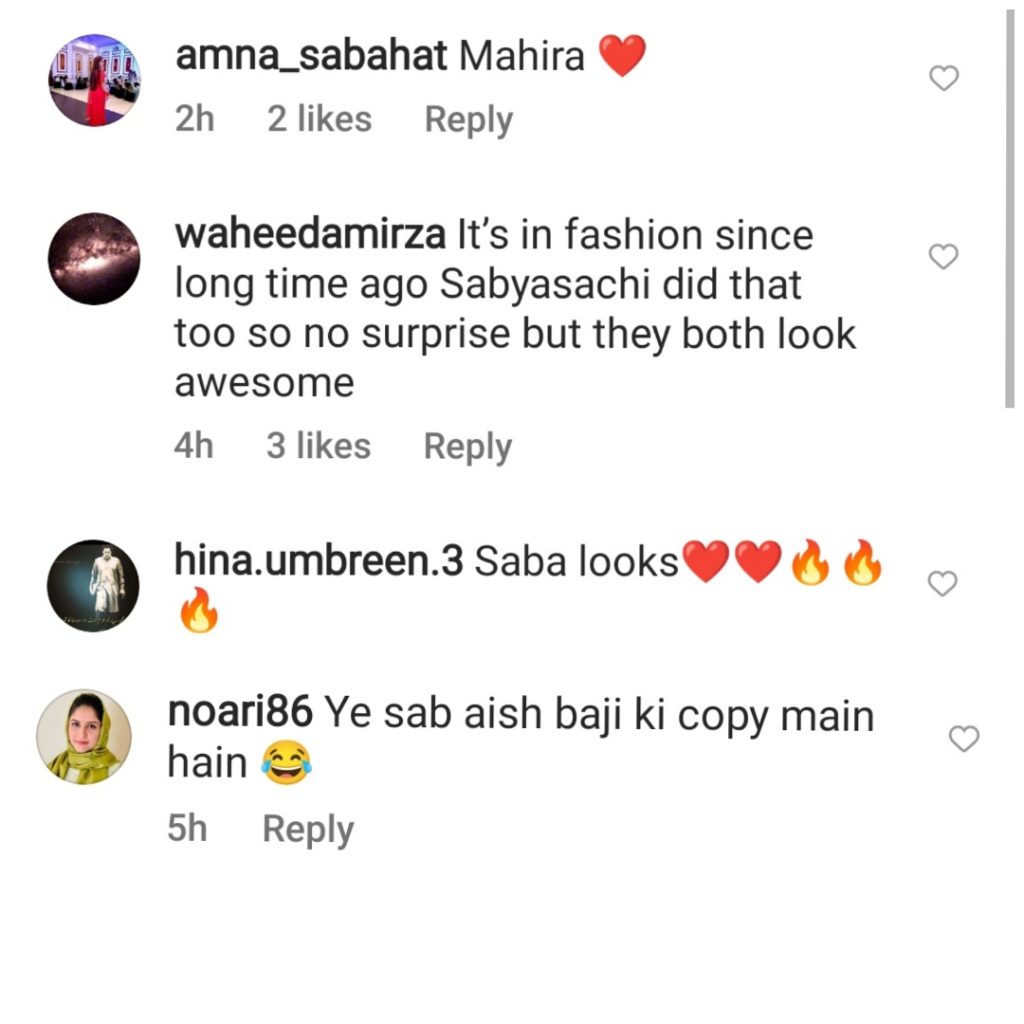 As we all know, Mahira wore it in 2019, Saba Qamar wore it in 2022 but the question is who wore it for the first time. Well, in 2017, Kareena Kapoor was seen wearing the black and white Saree which was paired with jet black blazer.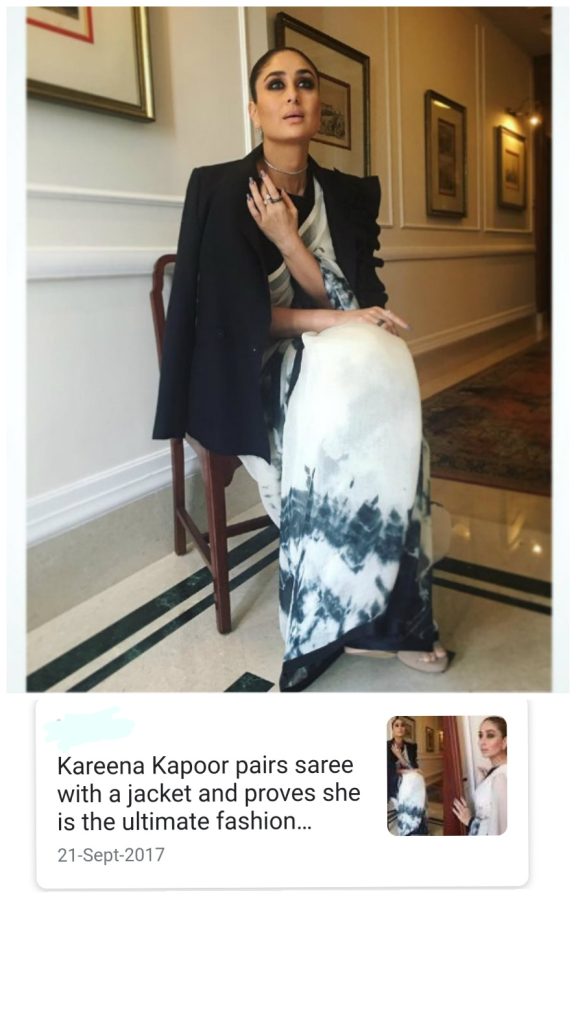 She wore a beautiful monochrome saree from Akshat Bansal's Bloni collection, her black jacket caught public's attention and after that alot of actresses copied it in different times. A lot of stylists and brands copied her style and the style was donned by many leading actresses even in India.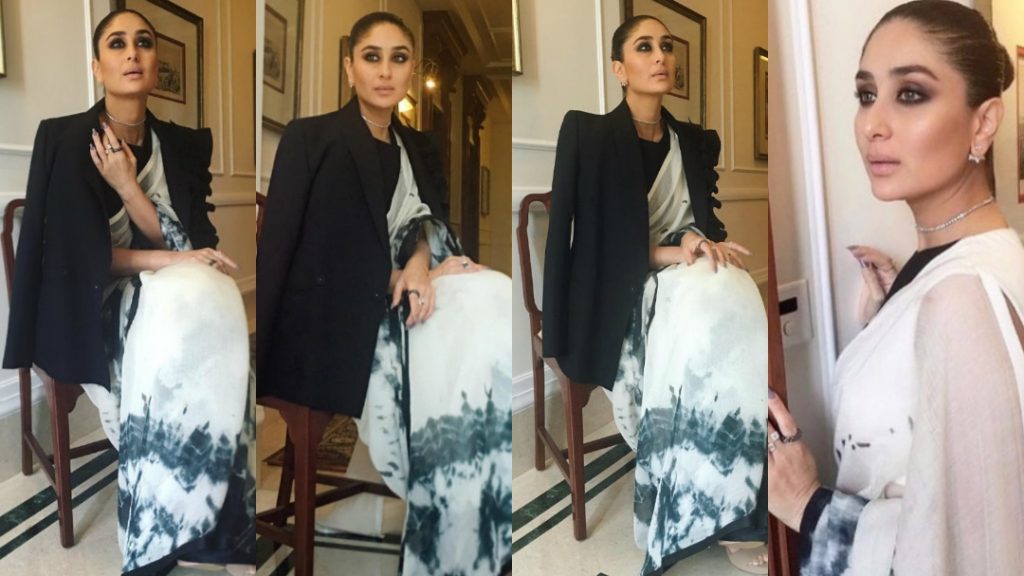 In March 2019, Karishma Kapoor wore the orange Saree with blazer followed by many other Bollywood actresses including Shilpa Shetty, Kajol, Vidya Balan, in 2019, the Sarees wity blazers became trend in India.