Nauman Ijaz is a very famous and powerful legendary actor who always steal the screen whenever he comes on Television.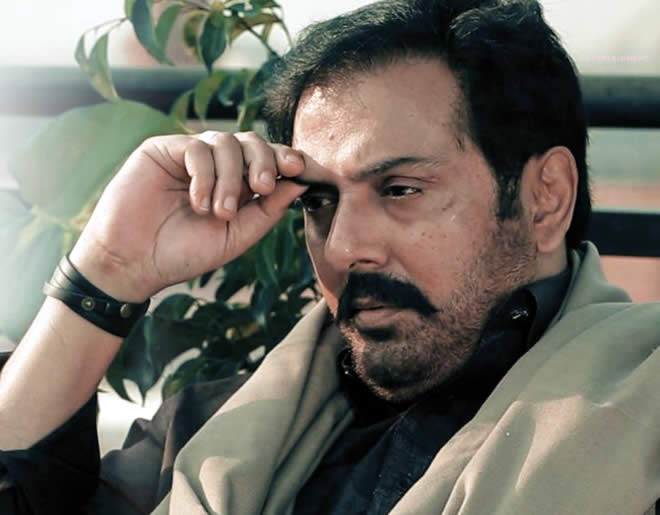 His three recent projects are Dunk, Raqeeb Se and Dil Na Umeed To Nahi. Recently, his part in drama dunk has just got finished after the suicide of professor Humayun in the drama.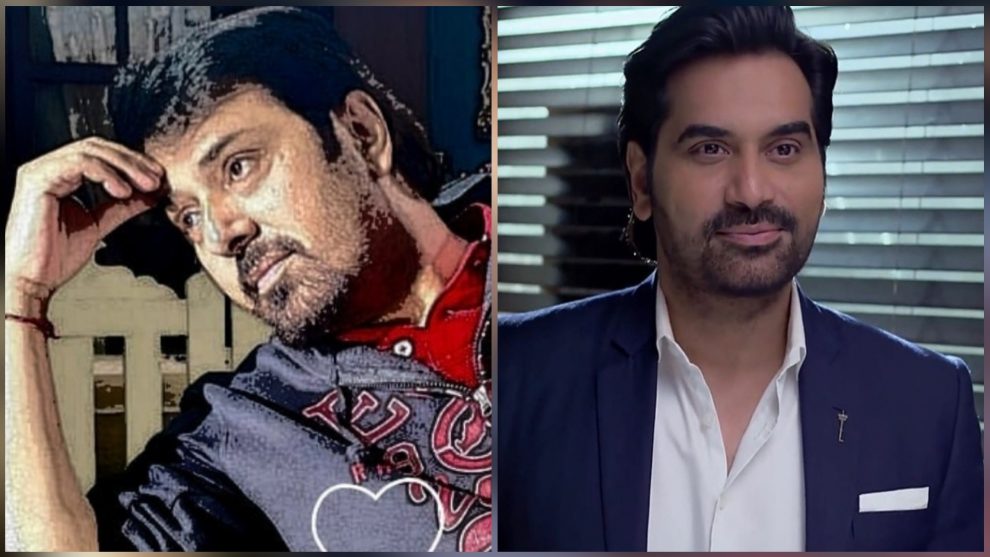 After his exit from the drama Nauman tweeted and asked fans that hope they would have not been disappointed by his acting.
His tweet exactly reads,
" I am sure I didn't disappoint my audience in Dunk .
Kindly watch Raqeeb se and
Dil Na Umeed tu Nahin.
Keep me posted how you guys feel about my effort."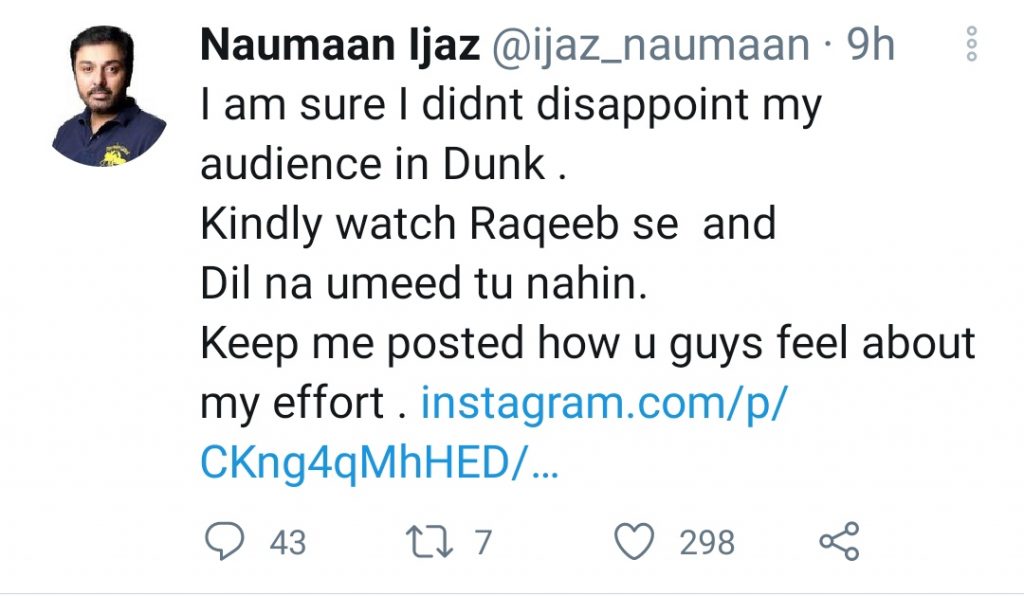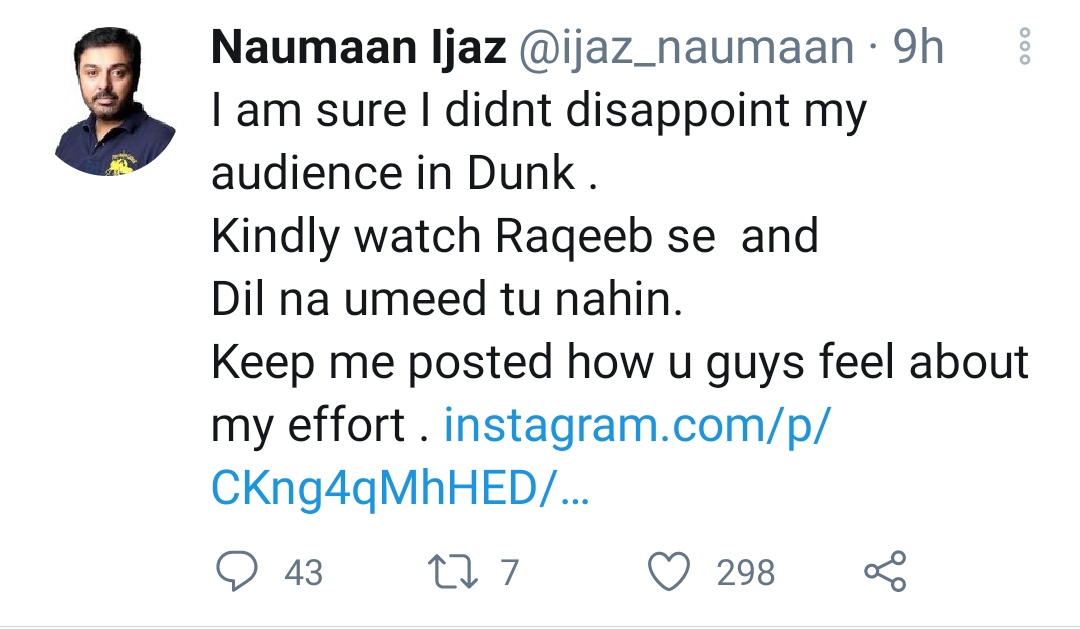 Well, with the fans Humayun Saeed also came into the comments' section and praised Nauman's drama Raqeeb Se , he said that from acting to production , raqeeb se is best.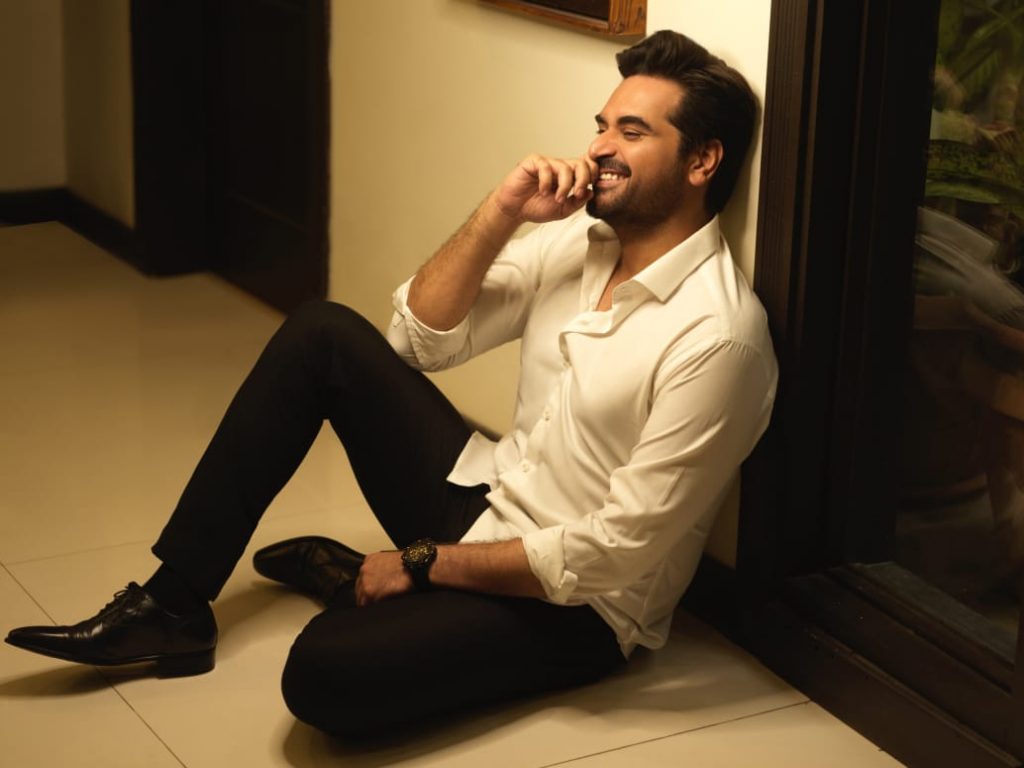 Humayun Saeed replied to his tweet,
" I watched Raqeeb se …it is Brilliant…Acting ,direction ,writing sab kamal …all the best"
Fans also praised Nauman Ijaz and said that Nauman Ijaz's acting is ace and he always proves his mettle .