The Royal sent designer Maheen Khan a warm letter of thanks for dressing her during her and Prince William's trip to Pakistan. The Duchess lauded Khan's work and her heartfelt note to the luxury designer is worth appreciating.
The Duchess had all eyes set on her as she set out on her daily engagements in the country, clad in creations put together by a number of designers, including Maheen Khan.
"Thank you so much for all your help ahead of my tour to Pakistan. I am so grateful to you and your team for designing such a wonderful selection to choose from – although having so many beautiful things did make decision making a little more difficult," Kate wrote in a letter shared by Khan on her Instagram.
"I really enjoyed wearing both of your outfits and the trousers were a great fit too. So thank you for all your time and effort you put into everything. We thoroughly enjoyed our visit, everyone was so welcoming and it was lovely to have the chance to meet you in person at the spectacular Pakistan Monument. I am sorry it was so short. Thank you once again, this comes with my warmest thanks and best wishes." She added.
Kate wore two beautiful shalwar kameez by Maheen during the trip.
 Periwinkle blue for a visit to a girl's school: 
Embroidered teal style to visit Badshahi Mosque and the Shaukat Khanum Memorial Cancer Hospital.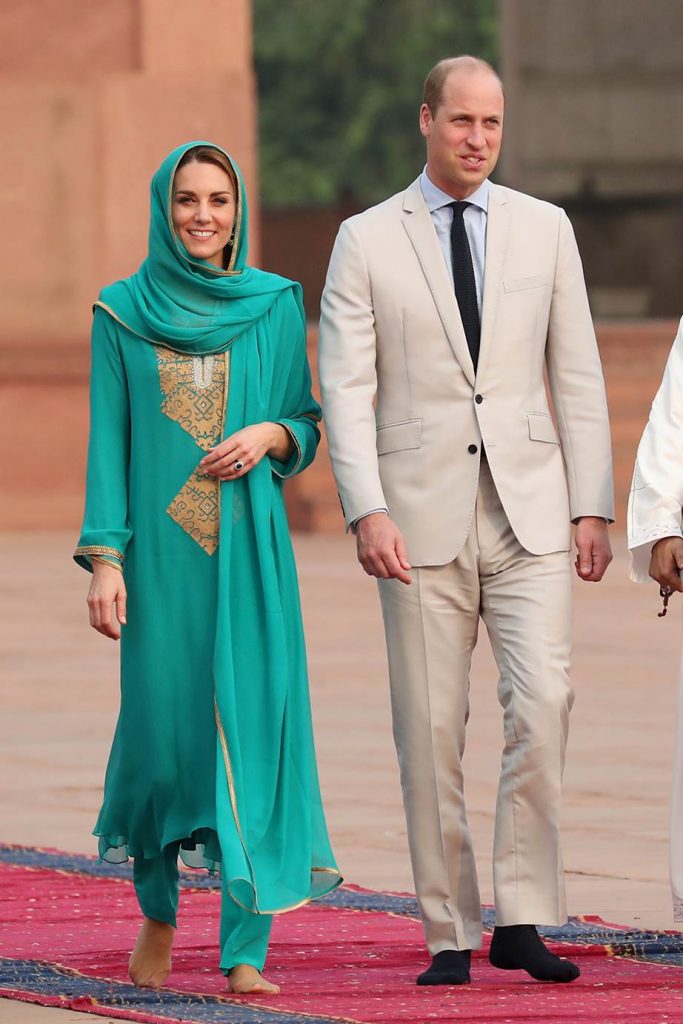 The Duchess also sent a thank-you note to Elan designer, Khadija Shah, whose cream and black outfit was worn by her during the visit.
As she said in her letter, the Duchess got to meet Maheen in person, at a reception hosted by the British High Commissioner, where Kate wore a green sequin gown by Jenny Packham.
We look forward to seeing the Duchess in Pakistan and watching how our designers work their magic on Kate Middleton.