Hina Altaf has been in the news lately for criticizing co-star Muneeb Butt because according to her he cannot act. Aiman Butt and Minal Butt were quick to react when they watched Hina Altaf passing comments about Muneeb Butt which were degrading. Most of the people found it difficult to understand why Hina Altaf would do something like that.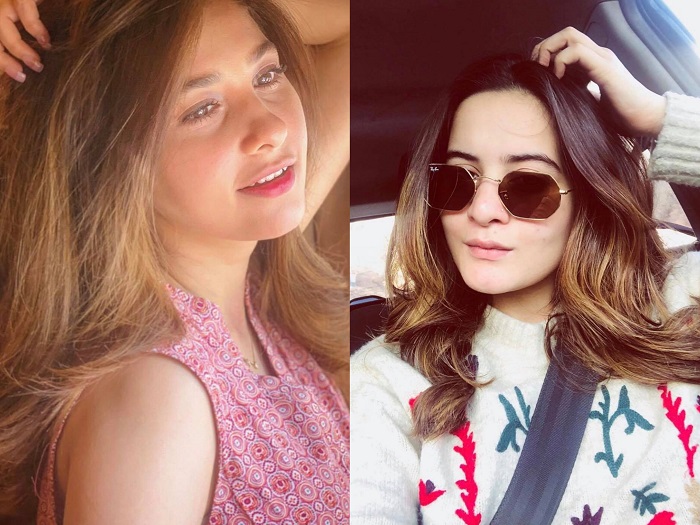 Well, looks like the mystery has been solved since an old video from Yasir Hussain's talk show in which Aiman Khan and Minal Khan were invited as guests has gone viral on the internet. In this video clip, Aiman Khan is seen criticizing Hina Altaf's acting skills. When Yasir Hussain asked Aiman Khan to choose one actress who wasn't good at what she did, Aiman Khan chose Hina Altaf saying that the other two choices i.e. Saboor Aly and Iqra Aziz were really good actors.
Is it possible that there was a cold war going on between these actresses even before which is why Hina Altaf made fun of Aiman Khan and Muneeb Butt of the show To Be Honest? Some of the celebrities are not happy with this situation, they are questioning whether it really is neccessary to give actors such choices and they are also asking why some actors make fun of others like this.
Aiman Khan Got Angry With Hina Altaf's Remarks About Her Husband
Aiman Khan termed the host and the guest 'uneducated' for criticizing them like this. Now it seems like Aiman Khan too has done the same thing in the past. Now that this video has gone viral, people are putting two and two together. Some people are saying that it looks like Hina Altaf was simply getting back at Aiman Khan.