Ho Mann Jahan team after promoting their films in different parts of the country is the most unique way has now left for Dubai where they will urge people to watch the film and talk some more about their upcoming film. Ho Mann Jahan is Sheheryar Munawar's first film as an actor and as a producer. Asim Raza, the director of the film is also accompanying the cast everywhere to promote the film. Many celebrities who are not part of the film have also been playing an active role in promoting it. The latest news is that Ho Mann Jahan will be releasing in UK, USA, Canada and Middle East on January 1st. This will give people all around the world who watch Urdu films an opportunity to watch the film.
Talking about the worldwide release of the film Indian director and producer Mahesh Bhatt in a video message said,
"1st January 2016 will be a special day for Pakistani cinema because Asim Raza's Pakistani film Ho Mann Jahan will be released all over the world. I am very certain that this film will help Pakistani cinema reach the heights it has been aspiring to reach."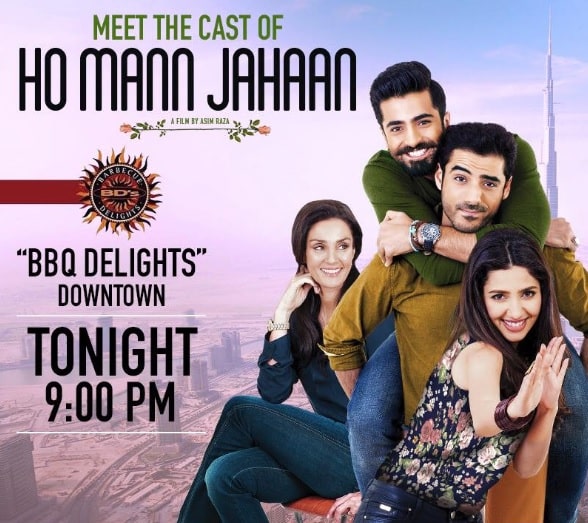 The Ho Mann Jahan team attended a Press Conference in Dubai yesterday. Here are some pictures of the team arriving in Dubai and from the Press Conference.