This year many famous celebrities were in news because they unfortunately had accidents which put their careers on hold for a while too. Some of these accidents were more tragic than others but all of them effected the celebrities involved in some way. Celebrities have to drive at odd hours because of the nature of their job and sometimes either the drivers on the road are too tired and sometimes these celebrities cannot focus on driving themselves. Many celebrities like Mawra Hocane, Ayesha Omer and Mahira Khan has small accidents on sets because of which the shooting had to be delayed for a day or two but this list consists of those accidents which were of a grave nature. While some celebrities talked about the accidents they were involved in others didn't want to talk about them at all. Last year in November 2015 Hareem Farooq had an accident right after she was done shooting for Mere Humdum Mere Dost. In this accident she fractured her arm severely.
Here is the list of the worst celebrity accidents in the year 2015:
Moomal Khalid
This year started at a very sad note for Moomal Khalid. Her car in which she was travelling with her fiancé Shahzaib Magsi went out of control and crashed. The crash was terrible, Moomal had some serious injuries and Shahzaib Magsi died in the accident. This was one of the worst accidents because someone lost their life in it.
Hamayun Saeed
Hamayun Saeed has a bad accident when he had just landed in Bangkok to shoot for the film Jawani Phir Nahi Aani. Hamayun Saeed was badly hurt in the accident but thankfully he did not get any serious injuries or fractures. Hamayun Saeed was away from home so this was an even more difficult period for him. He talked about the accident a few hours after it happened and thanked people for their prayers and concern.
Khushboo
Khushboo is well known among people who watch Pakistani films and go to theater. Khushboo is also known for her kind nature, she is married to the Pakistani film actor Arbaz Khan. Khushboo was traveling back to Lahore from Sahiwal when she met a terrible accident in which she lost her brother who was traveling with her. This was a very sad moment for the actress because she lost her brother and also had some serious injuries.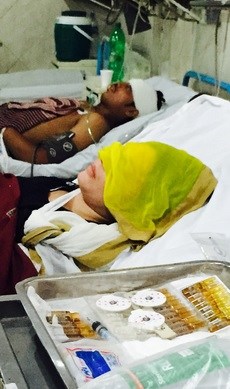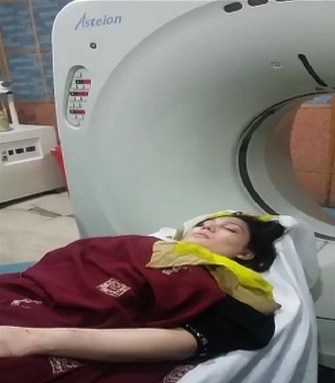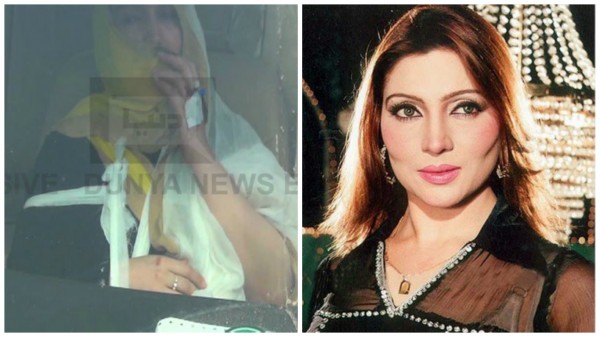 Nimra Khan
Nimra Khan avoids driving late at night because she said in an interview after the accident it is not easy driving after a whole night of work but this fateful day when she had an accident in which she was severely injured she did not have a driver and had to drive herself. She slept on the wheel and crashed in an army vehicle. As a result she was in the ICU for a few days. Nimra was very worried about all the projects she had signed even in this condition and posted a video message for her fans as soon as she was conscious. Nimra lost a lot of blood and had to undergo multiple surgeries. Nimra Khan talked about in detail after her accident too in a Morning Show.
Babar Khan and Sana Khan
Babar Khan and Sana Khan had only been married for 4 months when they had this terrible accident in which the entertainment industry lost a talented actress like Sana Khan and Babar Khan was in hospital for many days. Babar Khan never talked about this tragedy or the demise of his beautiful wife.
Ayesha Omar and Azfar Rehman
Ayesha Omar and Azfar Rehman had a terrible accident when few days back they were travelling together in early hours of the morning. They were lucky enough to survive this horrific accident. Azfar had a head injury and Ayesha has several fractured bones. She talked about the accident and the support she got from her fans and friends 3 days ago.