Hoorain's First Photo Shoot With Her Celebrity Parents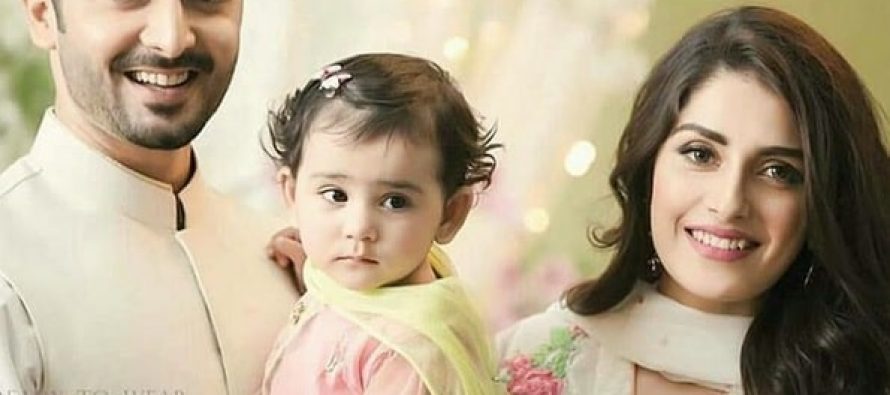 Ayeza Khan and Danish Taimoor are the most good looking, talented and most loved young star couple of the television industry. They are also one of those were few star couples who consider it their duty to share every moment of their life which is special to them with their fans. Ayeza Khan particularly keeps her fans updated at all times. Right from Hoorain's birth Ayeza Khan especially generously shared her pictures at every stage with the fans because of which Hoorain is loved just as much by fans as her parents. Hoorain is not even 1 year old and she is already a celebrity. This child celebrity made her modeling debut few days back with her parents. Maria B. launched her eid collection which consists of formal attire not only for women but also for children and men so choosing this beautiful family was the best choice for this photo shoot. There were few other models involved in the shoot too but it was Ayeza Khan, Danish Taimoor and Hoorain Taimoor who stole the show.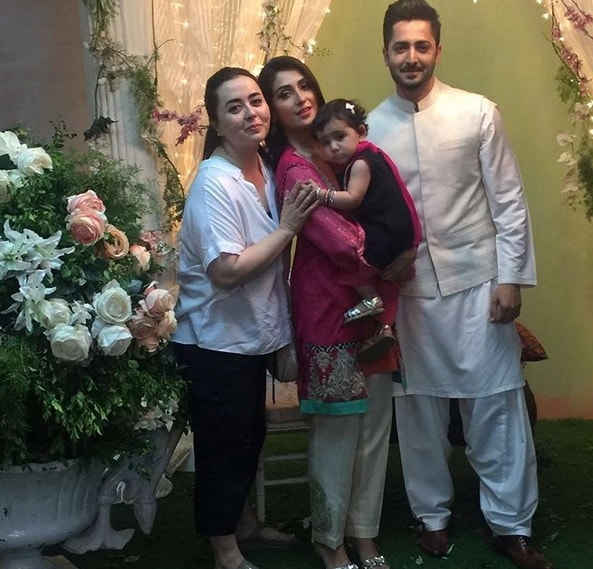 Ayeza Khan also shared the experience of shooting with Hoorain. She said that it wasn't easy shooting with a little child but she loved the end product.
Here are some pictures from the photo shoot:
---