Sarah Khan is a beautiful Pakistani actress who has garnered a lot of fame and success after doing hit dramas. Her dramas Sabaat and Raqs-e-Bismil are her recent hit projects . Last year Sarah Khan got married to singer Falak Sabbir .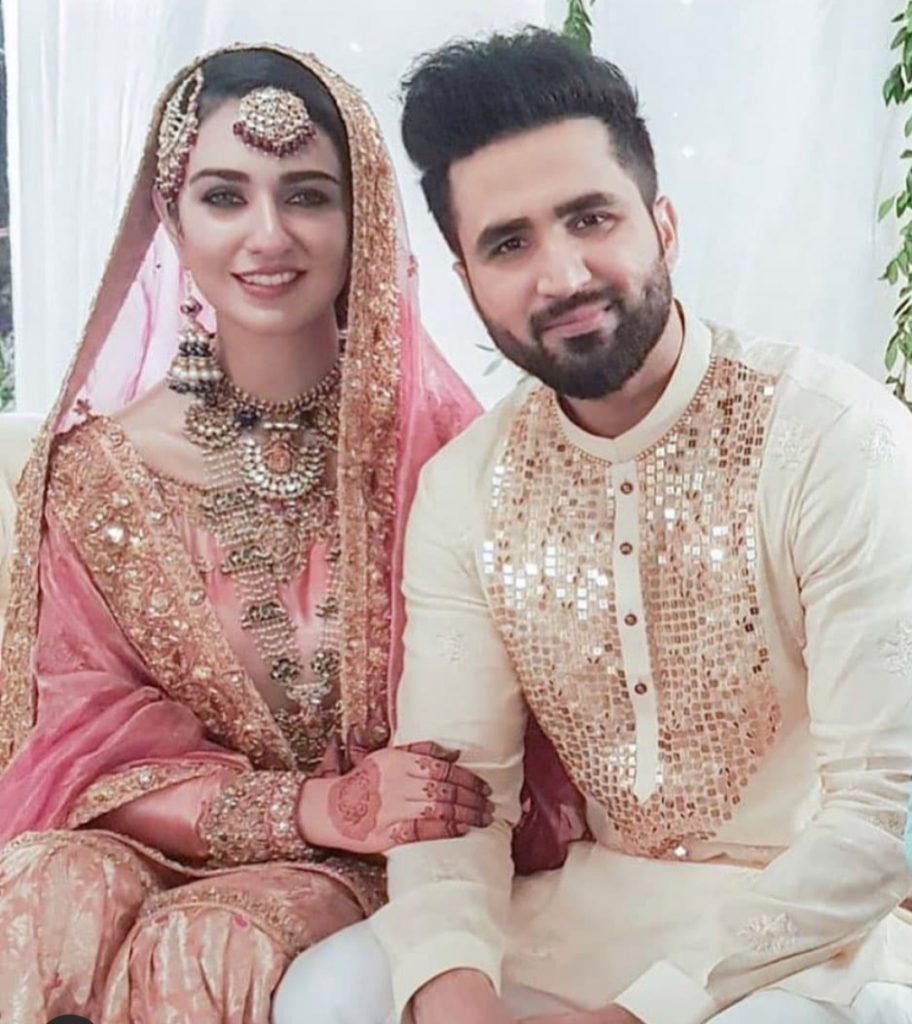 Recently she appeared in GMP Shaan-e-Suhoor where she revealed about her proposal and marriage .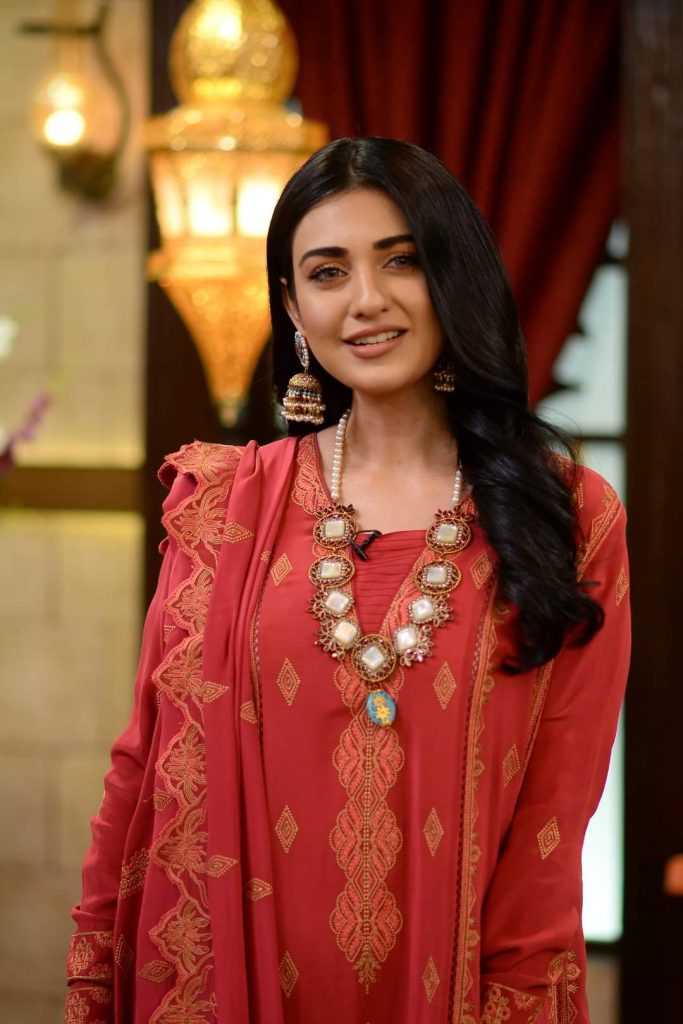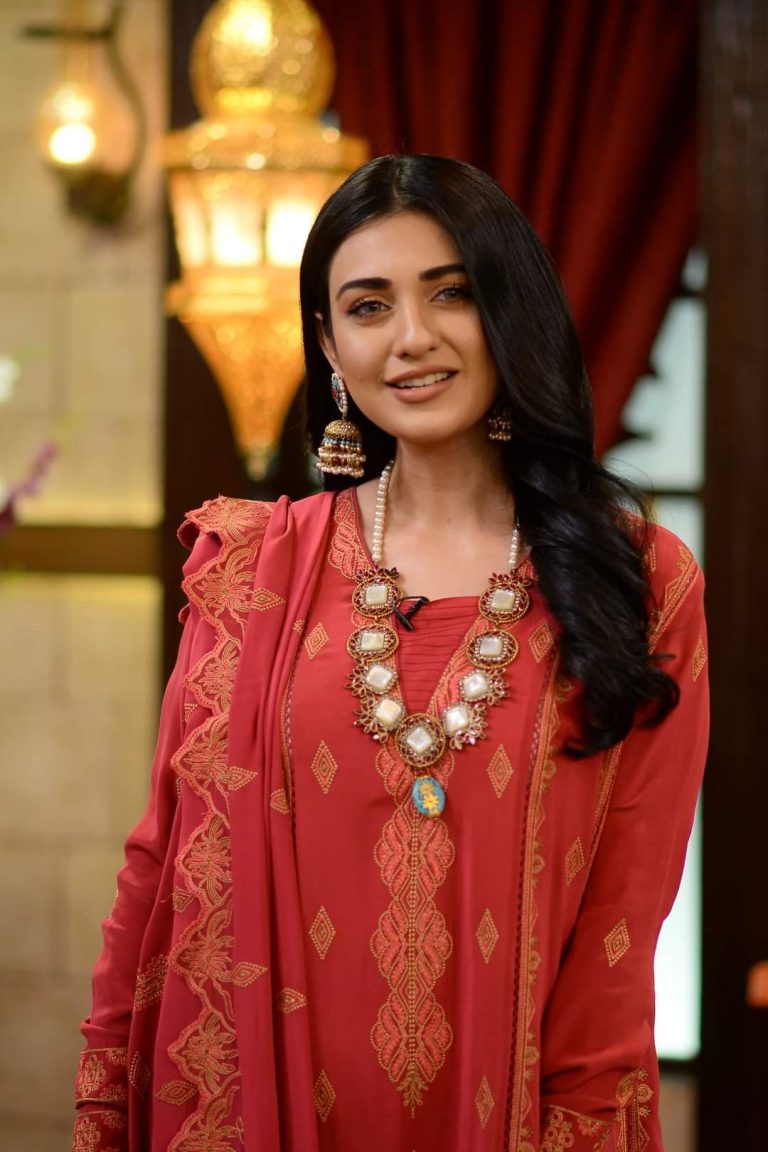 Talking about how their wedding happened Sarah said , " My father chose Falak for me after his proposal but before that I met with Falak on the backstage of a fashion show, we both were walking for different designers "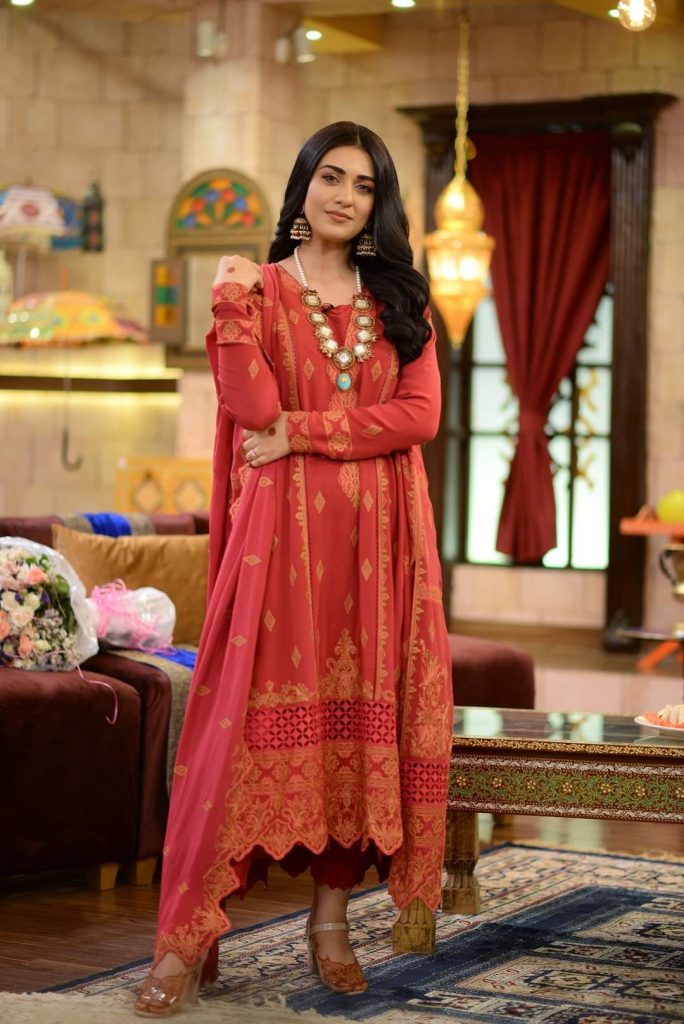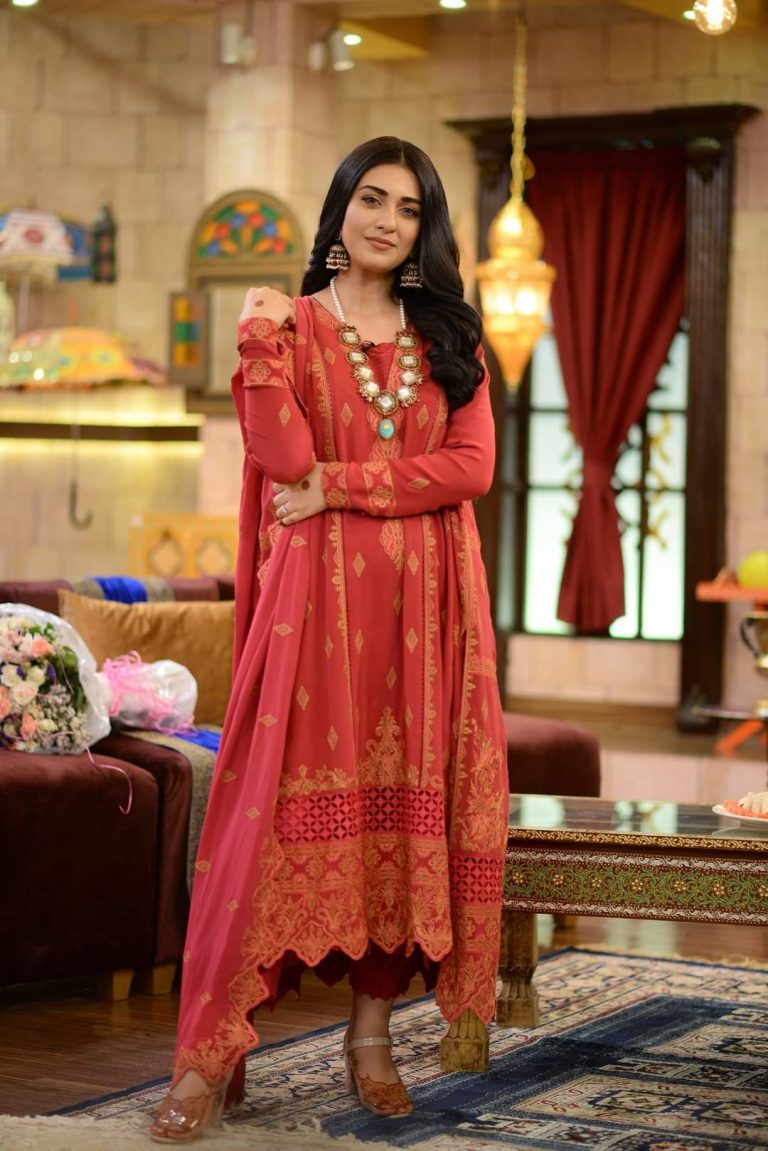 "Falak met with me there , I was attending fashion show with my sisters, later on, he formally talked to my father and proposed me , my father in his third meeting with Falak agreed to the proposal " , added Sarah.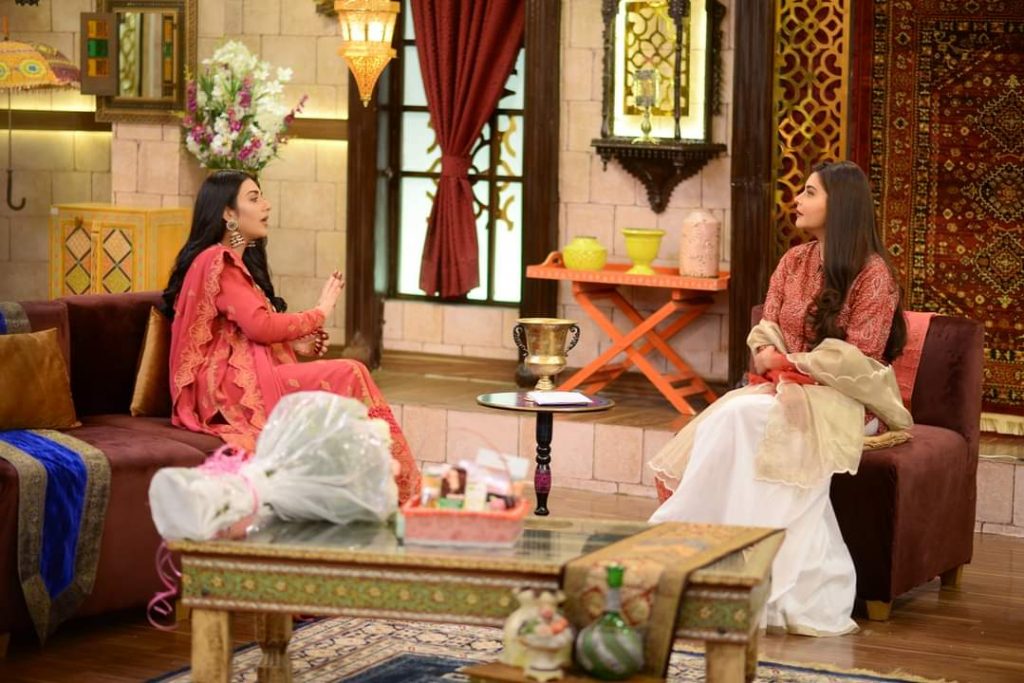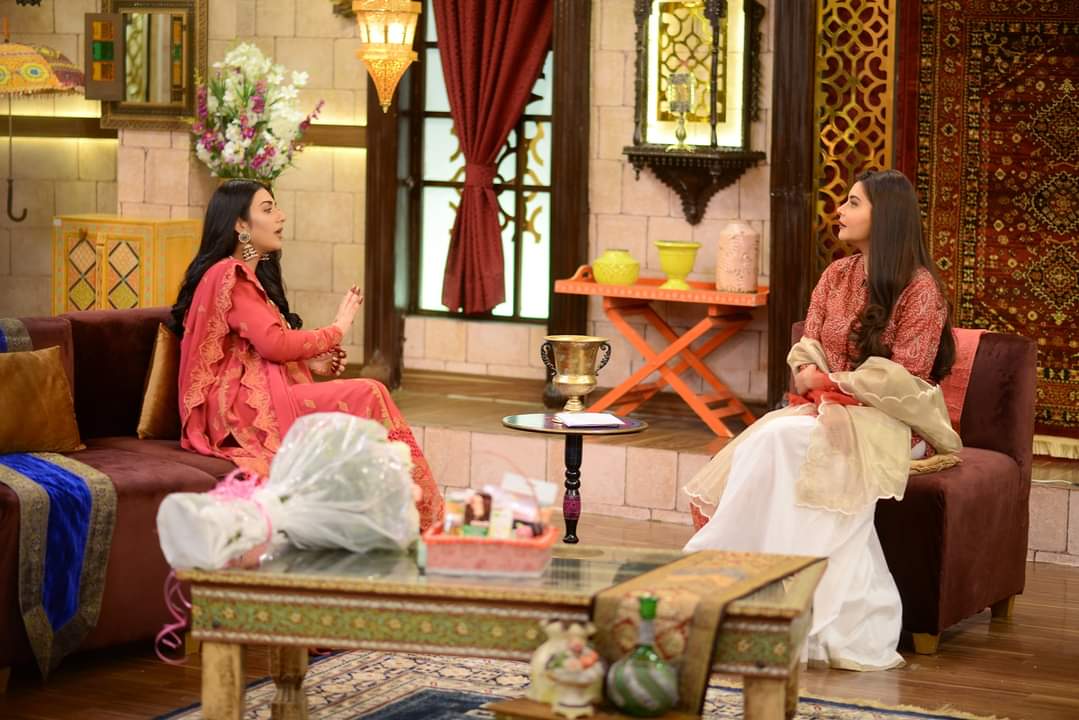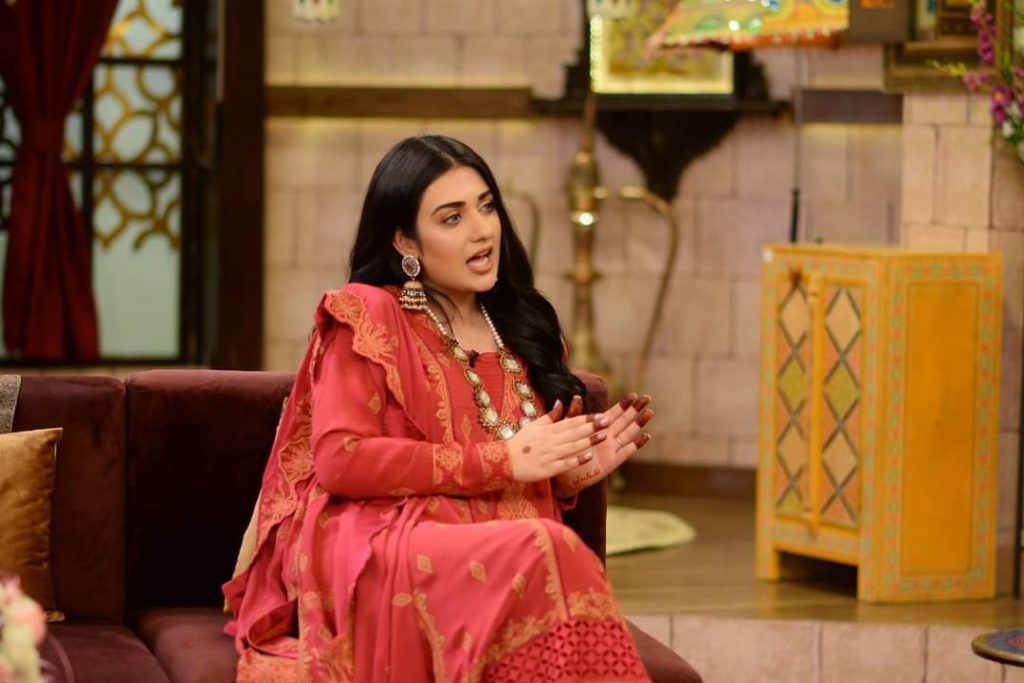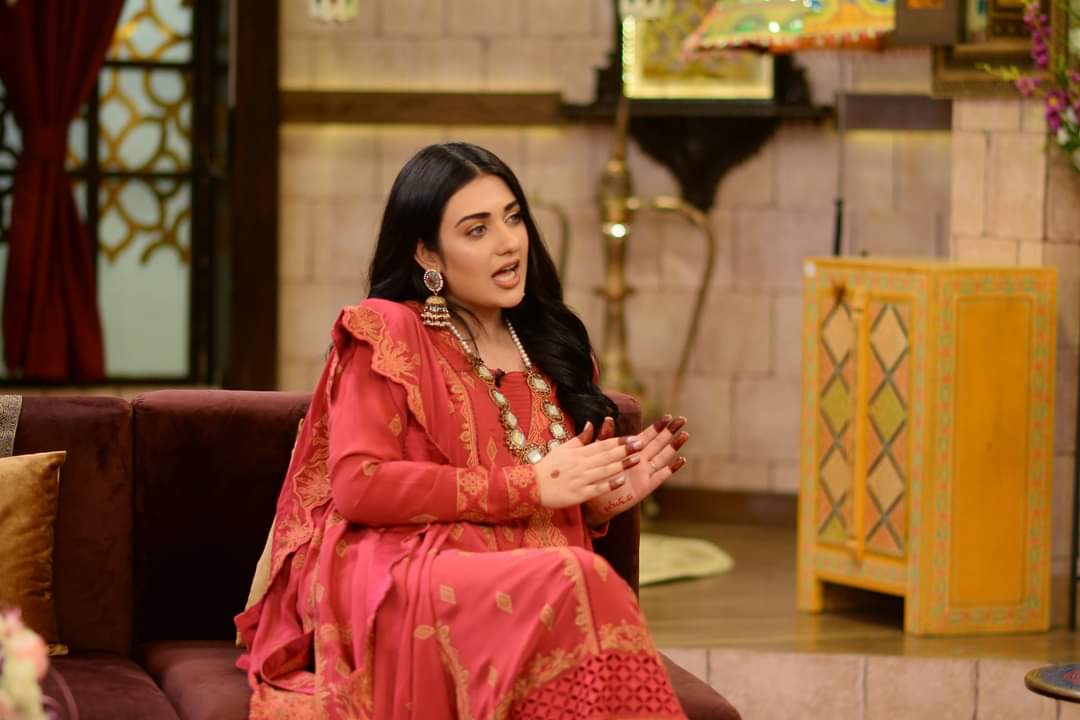 Sarah further said that her father was too caring for his daughters , he took extra care of his daughters and that's why may be he chose Falak because he had seen that care ,love and respect in him . She said that her wedding got delayed for three months after getting fixed due to covid otherwise it would have happened even earlier . Here is the link to the video.