Nida Yasir is one of the most prominent and famous Pakistani host who is known for hosting "Good Morning Pakistan" since last 13 years. Recently, Nida Yasir hosted a special show in order to reduce your child's screen time.
Actress Sarwat Gillani while sharing her story that how she manages to reduce her kids screen time, mentioned that "Recently we were traveling from Dubai to Karachi and due to some reason our flight got delayed. Whenever I travel I make sure to carry a bag with art material in it. What I did was I just took out some of the art material from my bag and gave it to my kids so that they can pass their time. You'll not believe it that all the kids around us came to us and started doing creative work with my kids."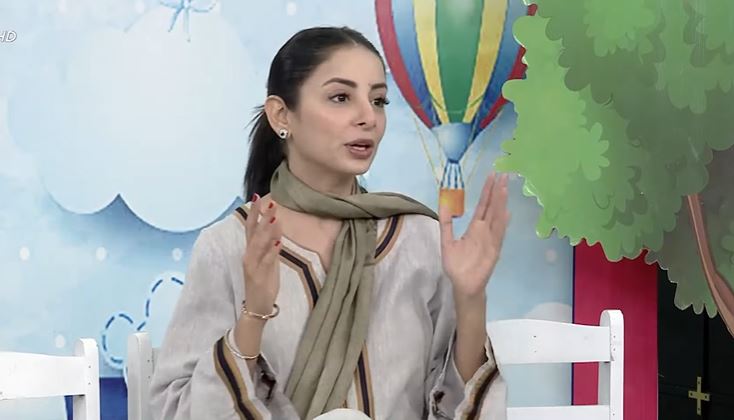 "It's just about an idea and it's just about hoe creatively you can distract your child. That's what I did at the airport to distract all the kids out there. I have trained my kids from their childhood that when you have nothing to do just grab your colors and a piece of paper", added Sarwat.
Sadia Imam while sharing her experience with her daughter, said that "Meerub always carries a bag full of story books, colors and much more things. She's not allowed to watch television or use gadgets for more than 15 minutes. I always gift Meerub something creative which could help her spend her time, for example I gifted her a set of beads from which she makes bracelets and necklace. So such things do help us to distract our kids from using gadgets."