Hum Style Awards-Worst Dressed Celebrities!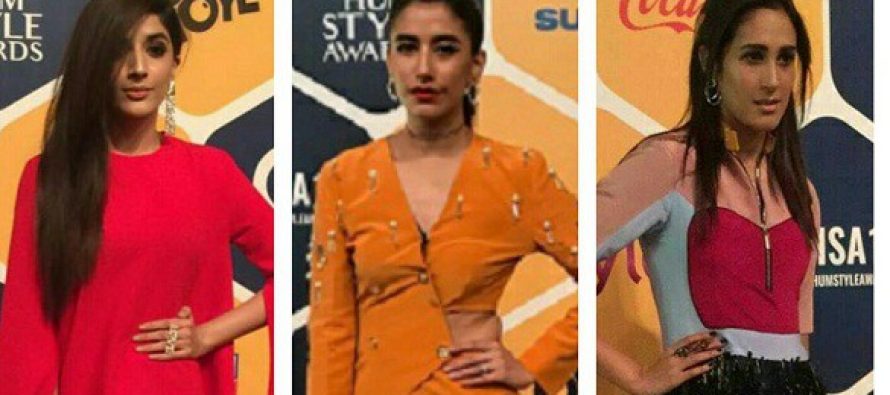 Hum Style Awards this year had a lot of looks which were not understandable. Celebrities were invited to honour style and fashion in the entertainment industry. Many big names attended the event but most of them did not properly read the invitation. They mistook Humm Style Awards for some space exhibition and came at the event alien inspired outfits and styling. Some of them also wanted to just get it over with and didn't put any effort and some thought of it as a good opportunity to use all the available cosmetics at once on their faces. Here is a list of worst dressed celebrities at Hum Style Awards 2017. Have a look:
Syra Shehroze: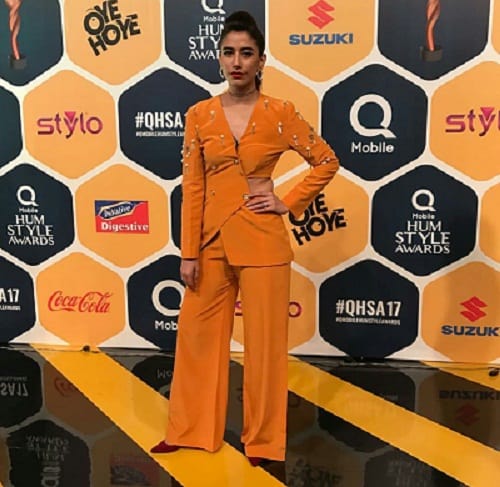 Nothing about her outfit and styling was right. An orange suit with some weird cuts and loud makeup is not something that would look good on anyone. This was definitely inspired by aliens since only someone from far future will think of this scientific piece as stylish. Syra never disappoints at red carpets but this time she mixed all her bad wardrobe pieces and wore them to this event. The hairstyle does not suit her either.
Ali Rehman Khan: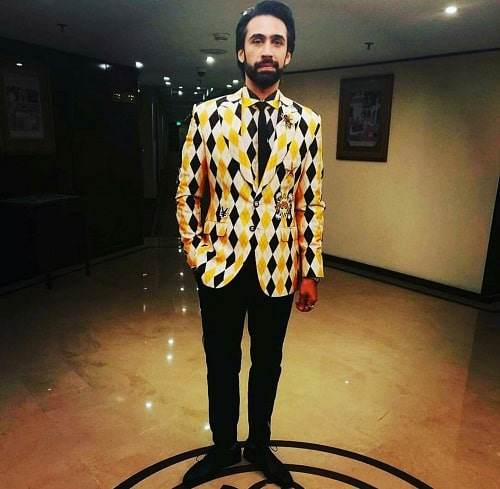 Ali wanted to match his outfit with the background designs of the venue or maybe he is a fan of "Do not cross" tapes because these can only be two scenarios which can explain Ali's outfit. The yellow lines on the sides of his pants made the suit even more ridiculous. See:

Sadaf Kanwal: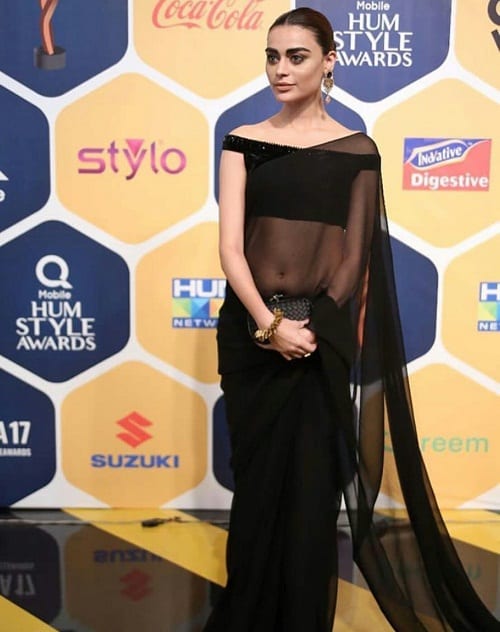 This is not just about the sari being extremely bold. The thing is it is just not right. Sunita too wore a revealing sari but Sadaf's outfit made me wonder what she was thinking while choosing it. The blouse looks tacky and does not go with the whole outfit and her sleek back hair are too sleek back. This outfit would have topped the worst dressed list if I had made it in the least to most bad order.
Saheefa Jabbar Khattak: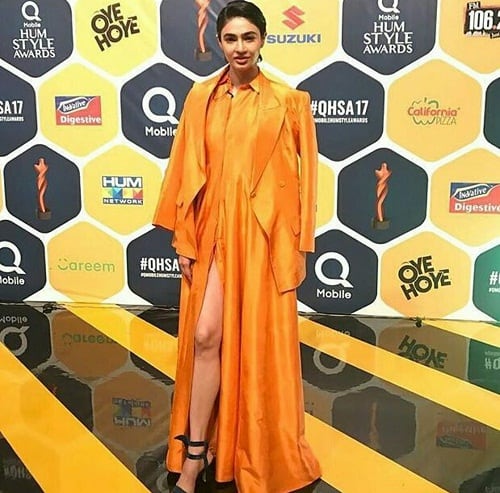 Saheefa is known for being rebellious and making a statement but this was not a statement from any angle.The blazer did not go with the dress at all. It looked like she just wore anything because she wanted to get the event over with as soon as possible or maybe she was trying to make a statement again. But honestly, it did not work. Saheefa can certainly do better than this.
Mira Sethi: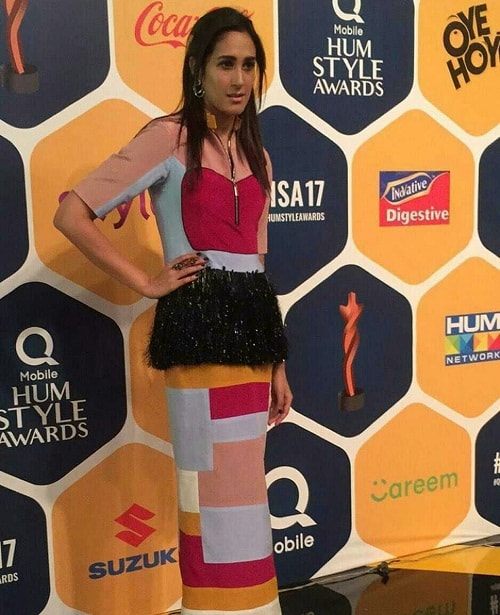 This dress looks like an advertisement for building blocks children play with and that black tutu thing is for what, I am not sure but this dress was a disaster. Mira has a sleek frame and she could have rocked a normal gown easily. Her hair is not even properly brushed. This is another example of an experiment gone wrong.
Mawra Hocane: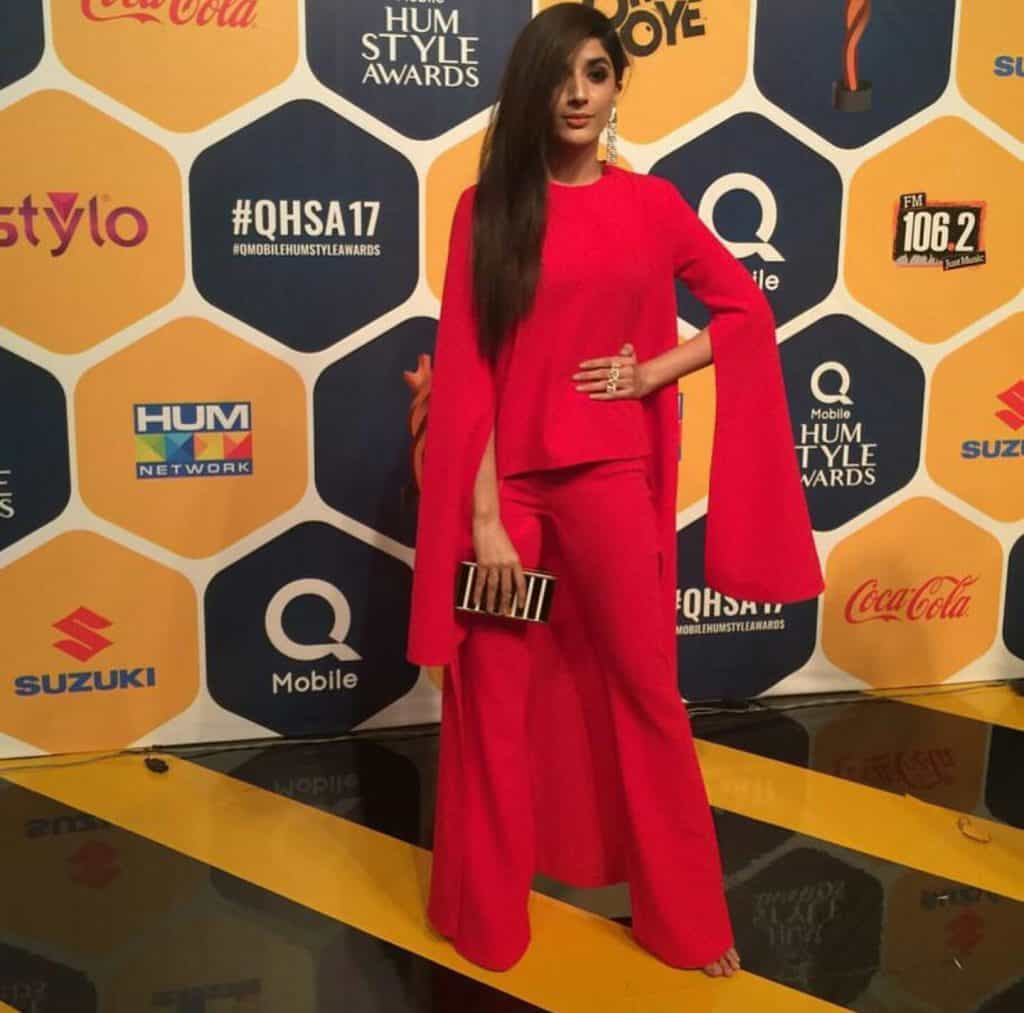 Mawra's dress is good to wear for a friend's birthday party but not on an award event meant to appreciate style. The worst thing about Mawra's look is hair and makeup. Her hair looks like they were blow dried in the wrong direction and her makeup is too smoky to look good with the outfit she opted. Another bad choice.
Urwa Hocane: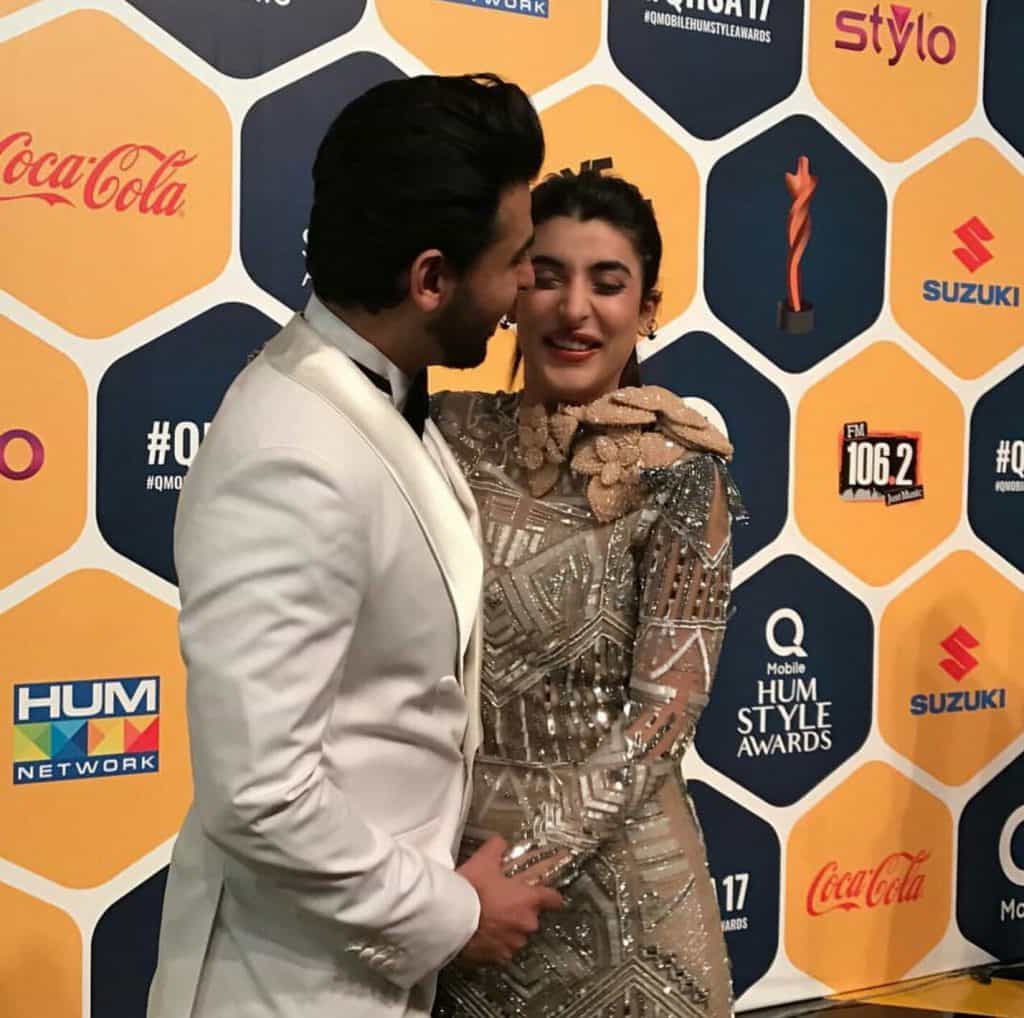 Urwa's dress is too shiny to look good.Moreover, the flower pads on her shoulder make the dress look even worse. Urwa actually looked like a fruitcake which is loaded with every fruit of the season and then the fruits start spilling due to overload. Looks like Hocane sisters didn't put much effort this time in their styling.
Nausheen Shah: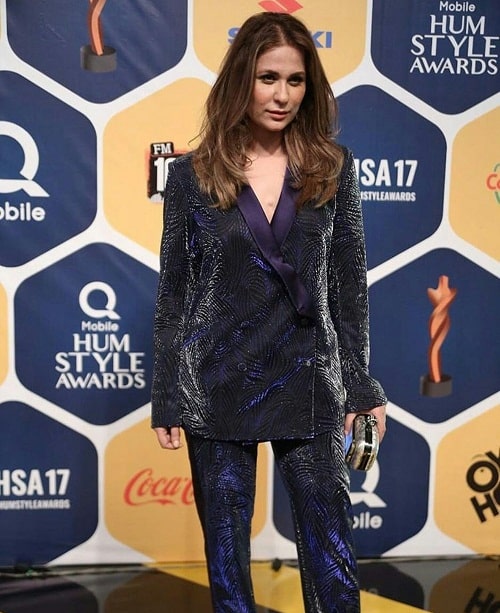 Another space shuttle inspired dress. Nausheen looked really bad in this and the shaggy hair look didn't suit her at all. I can't understand the thought behind this outfit because Nausheen is beautiful and she should have worn something that made her stood out or maybe she didn't have time for styling either.
Nadia Hussain: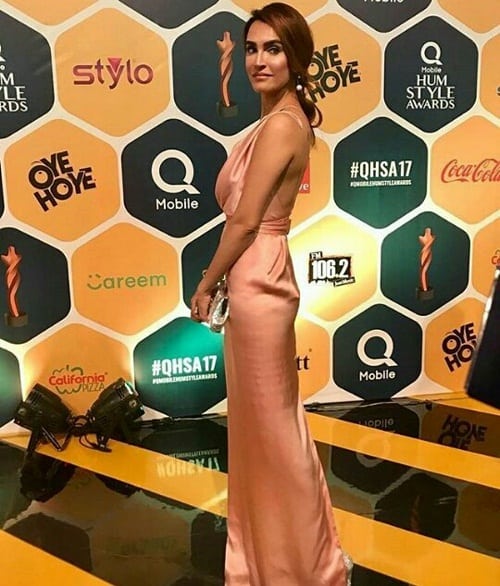 Nadia Hussain is probably trying to make a record of wearing worst dresses and opting bad styling at different events. This silk dress looks less like an evening gown and more like a nightgown. The makeup is too nude to work for a gown which is also nude in colour. She ended up looking colourless and bad.
Ainy Jaffri: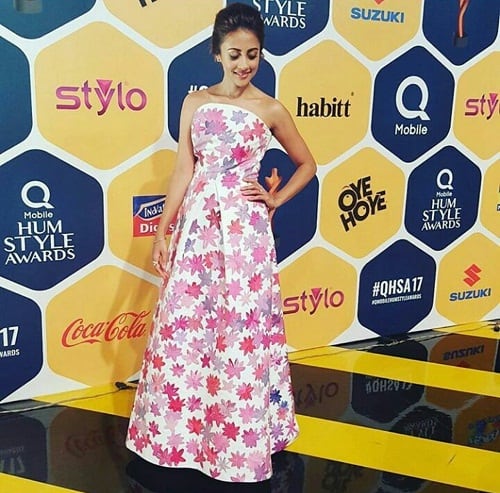 Ainy's hair and makeup are on point and make her look fresh and pretty but things had to go wrong when Ainy decided to wear a bed sheet. Her gown actually looked like she has wrapped a bed sheet around her. Her accessories were pretty and her otherwise styling was phenomenal but her dress was meh.
Saba Qamar: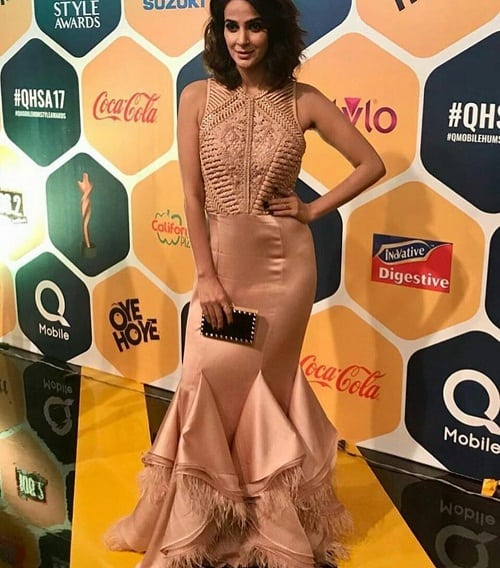 The dress was not bad but it did not work for Saba. Her makeup was off too. Maybe some bold makeup would have made this dress look nice. This overall nude look made Saba look zombie-ish and colourless. Not a dress to wear to Style awards. Maybe the same gown in some other colour would have worked but this one is a no-no.
These are the worst dressed celebrities for the event. Any other names to add to the list? Mention below!
---