The channel thats owns a bold attitude since the day of its launch, is again in news, but this time not for the intimate scenes of male and female actors but something even bigger. Thanks to the influences of the world outside and the neighboring country the most, Pakistani society is now enjoying an ease of discussing the Gay love and the Gay existence openly. The topics that were once not even discussed in homes openly are now becoming a part of entertainment industry-Openly.
If you have watched the latest episode of 'Humnasheen' that went on-air this Sunday, June 9th' 13, you must be knowing what the news is all about. The drama showed Gays making love with a blurred picture, still intimate enough to guess what the channel was trying to show. Living in a Muslim Country, the audience who watched it took a notice against this and up till now PEMRA has received a lot of complaints, asking it to take right actions against the channel, which is trying to promote unethical acts within the country (as stated in the complaints).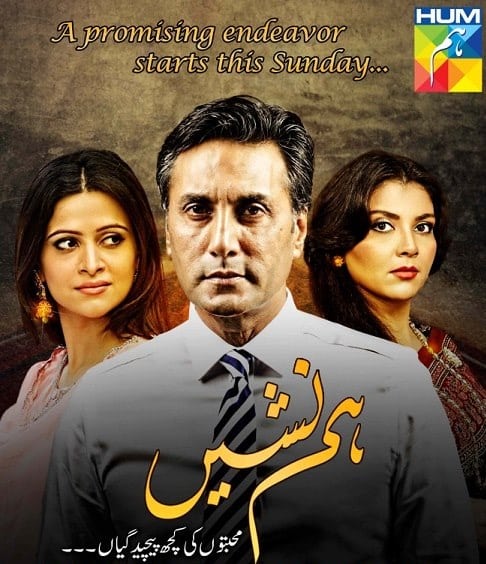 HUM TV, in response to the fingers pointed at it stated that the channel had no intentions of promoting vulgarity and the motive of letting such a scene going on air was to show the bitter reality of the society. It is not the first time that HUM TV landed up in this scenario, in fact it was before too that the channel was criticized for a drama called 'Larki Chahie?'.
http://youtu.be/CUVPtiW07_M
It is really indecent of media that such ideas are first implemented and then shown on screen. 
Share your views about it
Best Wishes,
Nida Zaidi