Mawra Hocane is known for playing the roles of damsel in distress frequently but this time Mawra is very excited about her upcoming project, which she admits has a lot of crying but she also informed her fans that her upcoming play Sammi will offer something new for the viewers. Talking about the project with Dawn Images Mawra Hocane revealed that Sammi is,
"a social cause-based serial, being produced in collaboration with the John Hopkins University."
Mawra Hocane also posted the first look of her character on her instagram page. Here is the look.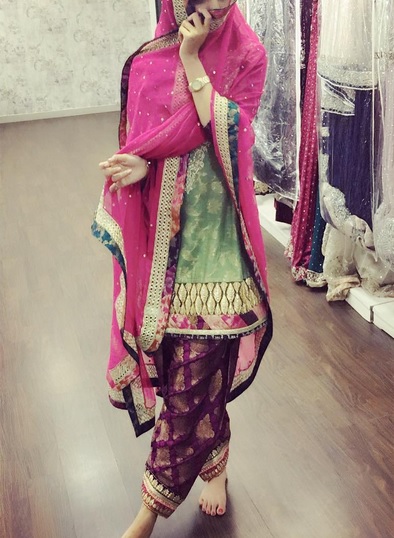 Famous designer Zainab Chottani is behind Mawra's outfits for the drama serial which will attempt to achieve much more than just entertaining the viewers. Not much has been revealed about the actual content of the drama but Mawra shared her excitement on instagram by stating,
"I am all things thankful, anxious, shy, fearful [and] nervous as I was on my first ever shoot, but this happens to be the most fascinating element about the craft of acting, the process of unlearning the old [and] re-learning like a beginner all over again!"
Mawra Hocane also said in an interview with Dawn News,
"My craft fascinates me and surprises me but the fact that I am coming back to television screens in December after a year is giving me sleepless nights, anxiety and all the more excitement! I can't wait to share my reinvented self through Sammi, who is absolutely special."
On facebook she shared a little more,
"I Can't promise you no crying
? because that's my USP(atleast they say so) but there's ALOT a lot More to this beautiful script & character !!
"