Mahira Khan is back in Pakistan after shooting her debut film in India. She was invited to "The Reham Khan Show" in which she talked in a very positive light about her work in India and in Pakistan. When the host of the show asked her if it was tough meeting the expectations of the viewers here in Pakistan when she went abroad to work Mahira Khan gave a very good answer. She said that she was under a lot of pressure because she did not want to do anything that would displease her fans in Pakistan. Mahira Khan said that people are surprised that she managed to work in India without putting her reputation on stake.
She also said, "I feel very lucky to be in Pakistan as an actor because this is the only country in my opinion in which you get respect for being fully clothed. You don't need to do an item number to get respect. You can get respect fully clothed in fact the more you're covered up the more they respect you. "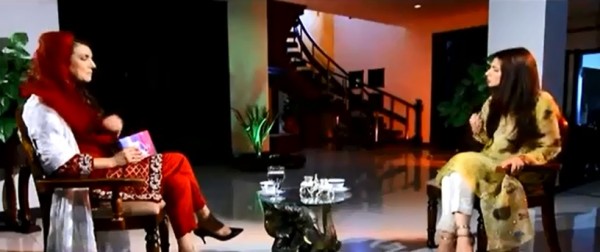 Mahira Khan said that it is the actor's choice what kind of a role he or she decides to take up so in a way when people hold them responsible for their actions it is only fair. Mahira also said that it is very challenging for Pakistani actors to give their best to a project because they have no professional training therefore they have to put in all the efforts themselves to bring out the best in their characters which can be very taxing.
"Shooting Bin Roye was very exhausting because it took a lot of time to shoot it. It was emotionally and physically draining and sometimes you start missing yourself when you're involved in a project so much that is why I always take a break after completing a project," said the actress.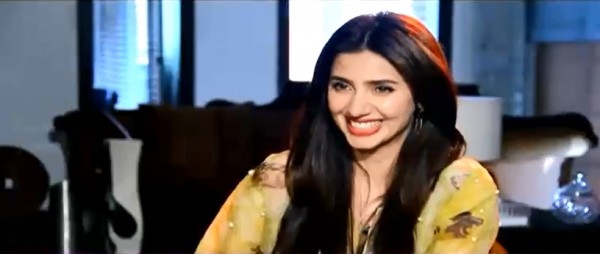 Mahira Khan also shared, "For some reason I don't cry any more, I have stopped crying maybe because of experience or being mature. I want to cry sometimes, I really want to vent out when I am in pain but for some reason I fail to shed those tears. I don't know if it is strength but it is there. It could be that I have cried so much in the dramas that I don't want to cry in real life!"
Mahira Khan also said, "I am particularly not fond of those ronay dhonay wale characters but because Hamsafar is embedded in people's mind that is why I keep on getting these roles."
Talking about why she rejected many of the scripts Mahira Khan said, "I have refused many dramas because the characters were similar to the character I played in Hamsafar. That is why I chose to do Shehr-e-Zaat because I wanted to do something different."
Mahira Khan said that she was very lucky that she got to work with the best people in the industry who taught her the right work ethics.