Ever since Waqar Zaka has made a comeback on social media he has been using the power of this medium for doing something that will benefit someone in some way. On this 14th August a video was leaked in which two boys were seen badly harassing a girl clad in hijab. The video has gone viral and people are condemning the actions of the boys involved.
Waqar Zaka has taken special action to make sure that the boys involved in the incident get punished. In order to do so he has made a video message in which he urged the people to inform him through social media about the identity of these boys so that they could be brought to justice. Waqar Zaka said addressing anyone who is hearing, "Whoever tells me the identity of these boys I will reward that person 50,000 rupees. People should share this video as much as possible so that we can find out who these boys are. "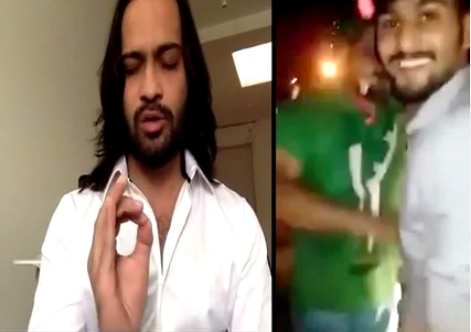 He also said, "I am a very ordinary person with limited resources and support but I have always relied on my strength and help of the Almighty." He also dared the person involved in this action to contact him personally if he had the guts to do so. He said that he will not involve media but will deal with him one to one!"
Waqar Zaka said that these boys involved in this incident have sent out the message to the world that girls all around the world can roam around in any kind of clothes but in Pakistan they are not even safe in a burka.