Cricket has a special place in the hearts of Pakistanis and even the smallest victories are celebrated grandiosely as well as the little defeats criticised endlessly.
However, there's no doubt that recently Pakistan gained a grand victory by beating India in the finals of Champions Trophy and attaining the title of Champions of the Champions Trophy.

Everyone wasn't happy that the green shirts win though: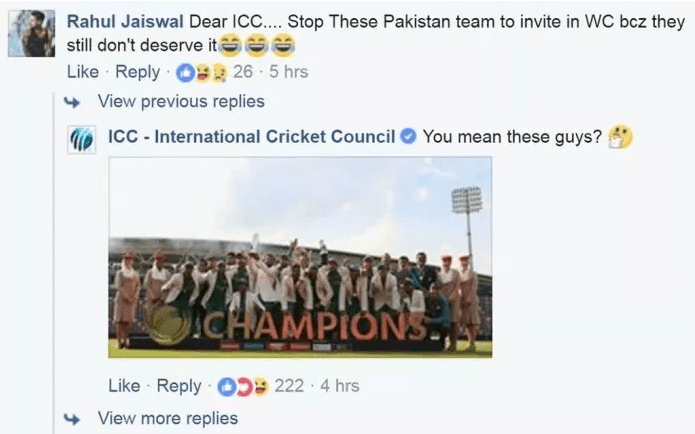 ICC's sassiness to shut down the hater had us rolling on the floor!