Writers are responsible for etching out the characters in a drama, the directors help the actors breathe life into these characters by instructing them but what really matters the most in the end is the kind of performance which an actor gives. No matter how well written a character is, if an actor does not portray it properly on screen, it does not have the kind of impact which it should have. An actor has to live and breathe the role he or she has been assigned in order to do complete justice to them. Pakistani drama industry has a lot of actors who continue to impress the viewers with their outstanding performances all year through but there are always some performances which stand out more than others.
Here is a list of the most impressive performances of 2017.
Paras Masroor (Sang-e-Marmar)
For any actor to convey such a twisted character with so much of perfection is a very tough job but Paras Masroor made it seem effortless when he played the character of Torah Khan in Sang-e-Marmar. Conveying every minute expression and every thought that crossed through the character's mind is what made his performance undeniably impressive. Paras Masroor through his flawless acting made the viewers sympathize with his character which to some extent was dark because he never let the viewers forget that he was a victim too.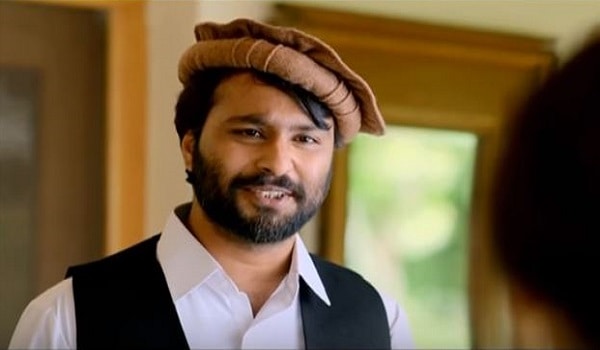 Nauman Ejaz (Sang-e-Marmar)
Gulistan Khan went through an extreme transition in this drama and Nauman Ejaz portrayed it beautifully. Gulistan went from being arrogant to someone who now wanted to spend his entire life repenting for his sins and Nauman Ejaz played it beautifully. It is not an easy feat to make the viewers detest and then sympathize with the character but it was because of such a strong performance that Nauman Ejaz made it possible.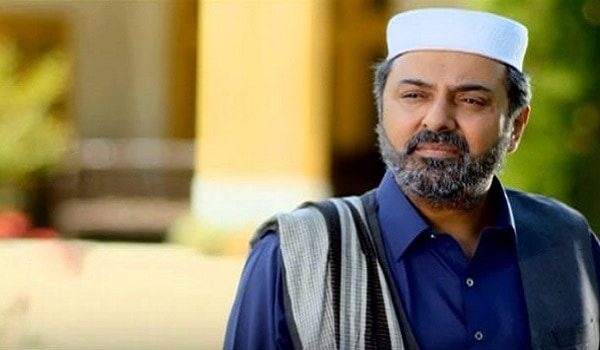 Sania Saeed (Sang-e-Marmar)
A helpless woman who despite dire circumstances, who despite being a victim of domestic abuse emerged stronger and irrespective of what life offered her, she never lost her sense of right or wrong and never ever became unjust in the matters that she had control over. Sania Saeed made us fall in love with her character and that phenomenal acting through which she portrayed this character won us over.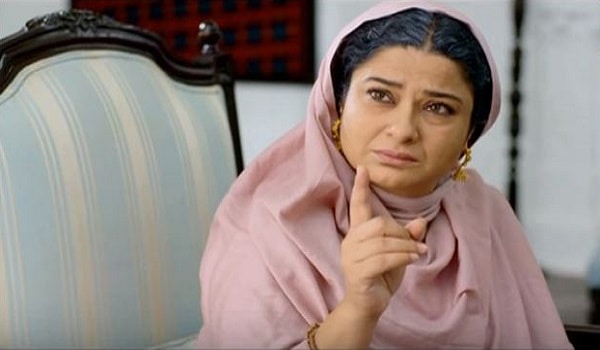 Uzma Hassan (Sang-e-Marmar)
Even though she was a very negative character, Uzma Hassan owned it and it was because of her convincing portrayal, that everyone detested Sherbano. Each and every shade of Sherbano's character was elaborated on screen with perfection and we are sure that no one else, other than Uzma Hassan could've done that job so well!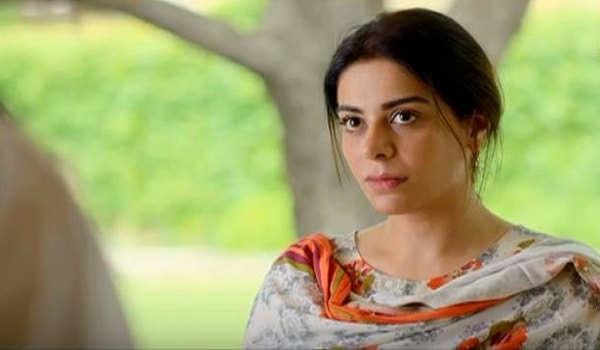 Kaif Ghaznavi (Sang-e-Marmar)
Negative character to the core who only schemed and plotted but in the end lost everything that she had was what Fari's character was all about and Kaif Ghaznavi put her heart and soul into portraying it so realistically. We are still not over the lullaby that she sung for her stillborn child because it sent shivers down the spine and Kaif Ghaznavi deserves a special mention for this performance.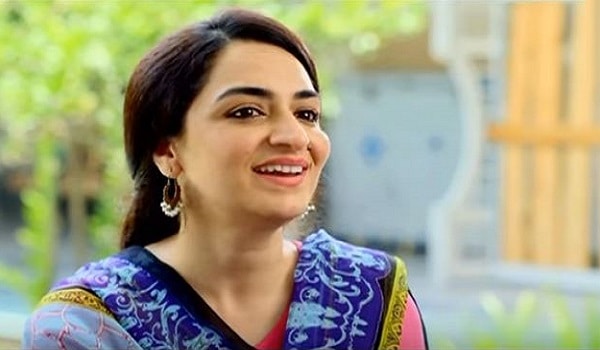 Hassan Noman (Sang e Marmar/Yakeen Ka Safar)
To perfectly portray a character like Bulbul Khan who was an opportunist but loyal to the core was something that Hassan Noman could do. He was totally in his element with that perfectly delivered Pushto accent and those expressions which showed that he was upto some mischief in every other scene made his character a treat to watch. Even though Bulbul Khan was a side character but Hassan Noman's perfect treatment made him likable to the point where the viewers used to look forward to his scenes. In Yakeen Ka Safar, Hassan Noman once again is showcasing his caliber by portraying the role of a cold-hearted man who doesn't mind doing anything for his boss and also assaults his wife. No matter which character he plays, he nails it!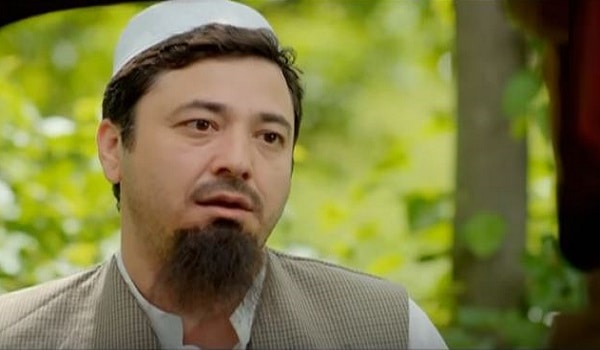 Imran Abbas (Khuda Aur Mohabbat)
To showcase the struggles of a man whose life changes completely after he falls in love is no easy feat but Imran Abbas not only breathed life and soul into Hammad's character but made the viewers fall in love with him as well. All the phases that Hammad went through were showcased brilliantly by Imran Abbas and that is why Hammad's character stayed with the viewers for a very long time.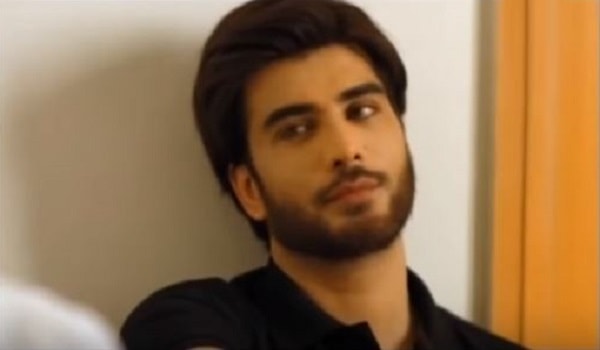 Ushna Shah (Alif Allah Aur Insaan)
It won't be an overstatement but for the first time in Ushna Shah's career, she got the opportunity where she could showcase her talent, prove her mettle and show her caliber as an actress and Rani's character did it all for Ushna. Before this drama, no one actually knew that Ushna Shah had this potential in her where she could turn herself into a character actor by realistically playing the role of a messy beggar as in all the previous dramas we had seen her in glamorous roles but with this character, Ushna Shah proved that if given the opportunity she can shine!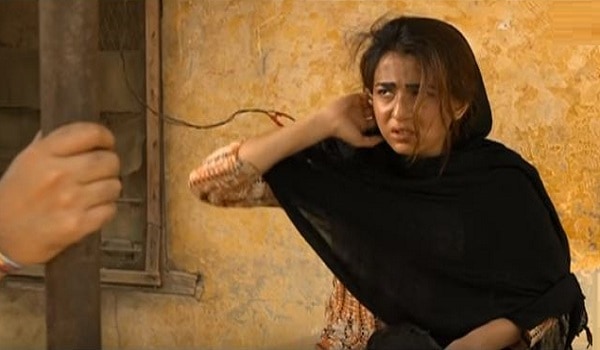 Ehteshamuddin (Yakeen Ka Safar)
Ehteshamuddin played the role of a controlling husband who didn't believe in giving his wife the respect she deserved because of his own complexes. Later, Khalil's character goes through a transition where he not only realizes his mistakes but repents and this entire transition was impressively portrayed by Ehteshamuddin because when he was a tyrant husband, we loathed his character but later when he repented, we also felt for him. It was one convincing and perfect performance, therefore it deserves a spot in this list.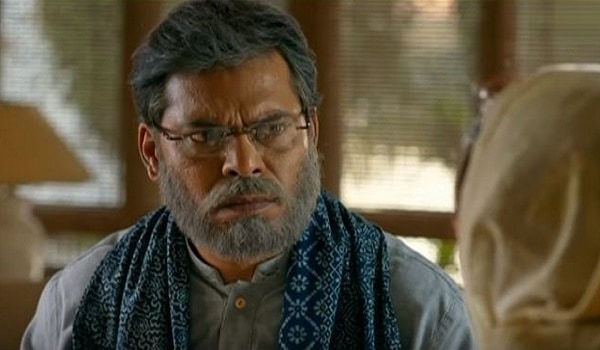 Imran Ashraf (Alif Allah Aur Insaan)
To play the role of a eunuch with such ease and effortlessness is something that only Imran Ashraf can do because he has proved himself to be one of the finest character actors that our industry has. Imran Ashraf made us fall in love with Shammo's character, so much so that now when his character got compromised upon, the viewers were keen to see more of him.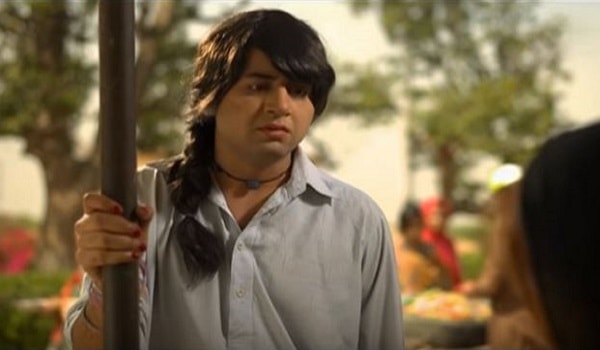 Sana Fakhar (Alif Allah Aur Insaan)
Sana Fakhar really knows how to bring grace and elegance in her characters, that is why despite playing the role of a courtesan, Sana Fakhar never took it overboard and kept it within the realm of grace and elegance. Nigar Begum had so much to offer and till her character lasted, Sana Fakhar give it all and made Nigar Begum a memorable character through her brilliant performance.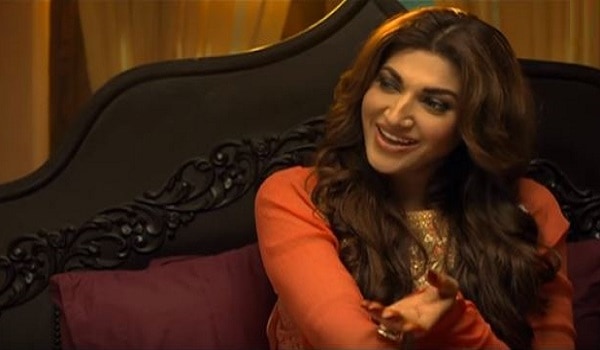 Sajal Ali (O Rangreza and Yakeen Ka Safar)
This year, Sajal Ali outdid herself in both O Rangreza and Yakeen Ka Safar. Where she has played a subtle character of Dr. Zubiya in Yakeen Ka Safar to perfection, she has done complete justice to a boisterous character like Sassi as well by portraying it without any hesitations, restrictions and limitations. Sajal Ali has improved her choices a lot and that is why she seems to have enjoyed playing these characters which allowed her to perform with all her heart and soul.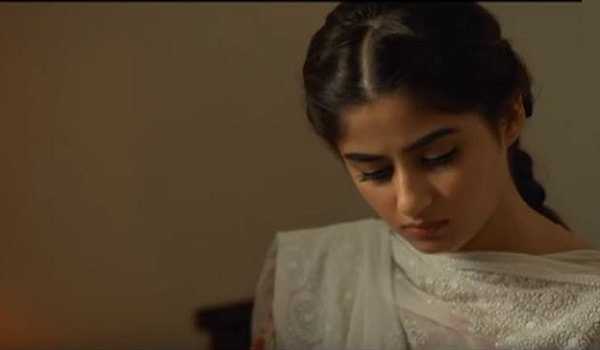 From adolescent years of carefree life to be faced with such a heart-wrenching news of his brother's murder and then picking himself up to dedicate his life to be able to serve his people through his own hospital, this is what Asfand Yar's journey was all about and Ahad Raza Mir made sure to own each every shade of Asfand's character. He most certainly made sure to portray that character flawlessly and that is why he has turned Dr. Asfand Yar's character the talk of the town!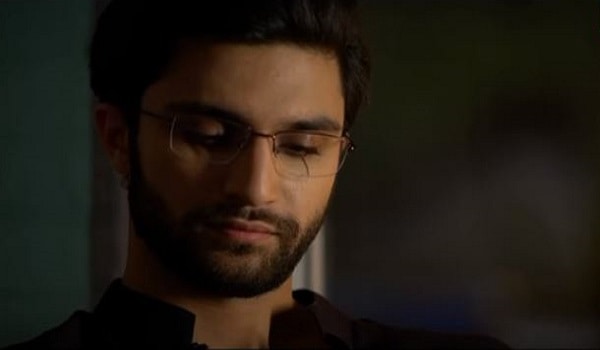 Sarah Khan (Nazr e Bad/Yaar e Bewafa)
Sarah Khan has not only improved her acting but her drama choices as well, which is the reason why every single play of hers get a good number of viewership because she not only acts brilliantly but owns every single character that is assigned to her. The fact that Sarah Khan chose to go for a raw face in order to realistically portray Amna's character in Yaar e Bewafa shows her dedication to her craft because it is not easy and something that even veteran actors don't usually do. Only because of one such detail Sarah Khan has made Amna's character easy to relate to because it showcases her struggles in a very different perspective. In Nazr e Bad, when the characters lost their personality, it was only Sarah Khan's consistent and brilliant acting that kept the character of Maham likable.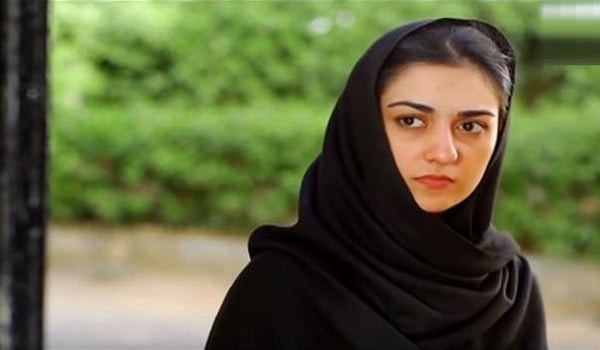 Bilal Abbas Khan (O Rangreza)
Qasim's character has so many shades to it. He is a man who knows the art of selfless love but just plays goofy because this is how his lady love feels comfortable around him. Bilal Abbas Khan has made sure to immaculately convey every single emotion that Qasim experiences and he has done that effortlessly, which is why the viewers are in awe of Qasim's character and look forward to his bit in every single episode of O Rangreza.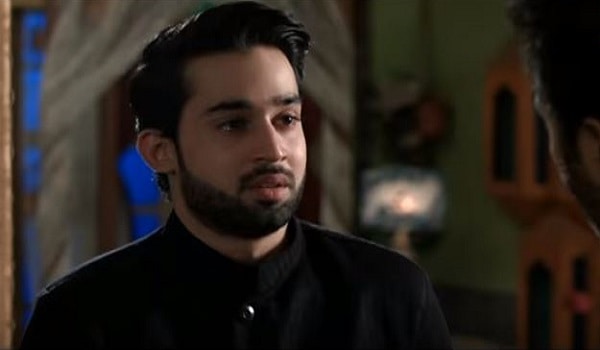 Nauman Ijaz (Dumpukht)
Nauman Ijaz's sheer brilliance as an actor and his commanding screen presence enables him to make every role he plays count. He played the role of Pir Habib Ullah in drama serial Dumpukht; a peer who is revered and admired by many but he exploits his position for personal gains. This was a challenging role which goes through different phases and this Pir had a different personality in public and in private but Nauman Ijaz brought out all the different shades of his character faultlessly on screen.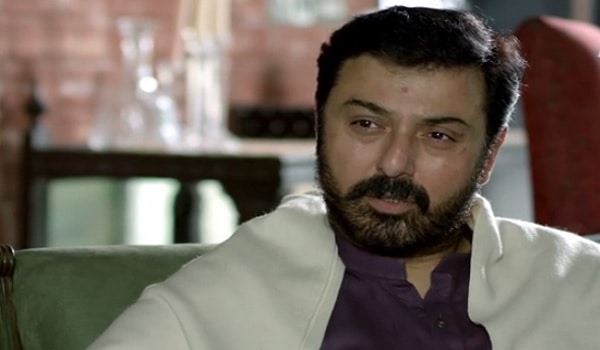 Saman Ansari (Dumpukht)
Saman Ansari has given some phenomenal performances this year but it was her brilliant acting in drama serial Dumpukht which won her a great deal of recognition and appreciation. Saman Ansari played the role of Bibi Sahiba's character in Dumpukht – a woman who was strong, intelligent, elegant and completely in love! The fact that Bibi's character wasn't all white made it even more appealing. This wasn't an easy character to translate on screen but Saman Ansari owned it completely. Her overall look, dialogue delivery and body language was not only in line with her character but also gave it a definite identity.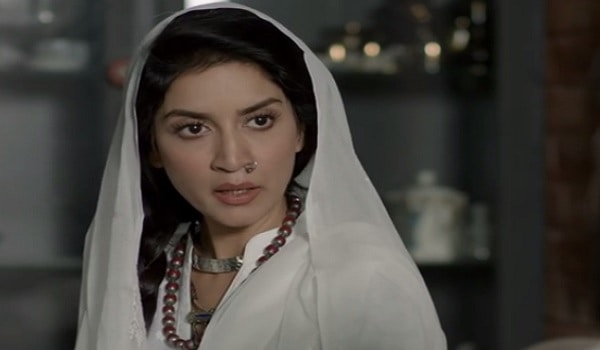 Mohsin Abbas Haider (Muqabil)
Mohsin Abbas Haider played the character of Arman in drama serial Muqabil. Arman's character was etched-out brilliantly but it was Mohsin Abbas Haider's flawless performance which gave this character the edge it needed. He made the viewers feel for and fall in love with Arman's character over and over again. There were episodes in which you felt for Arman more than Parisa's character.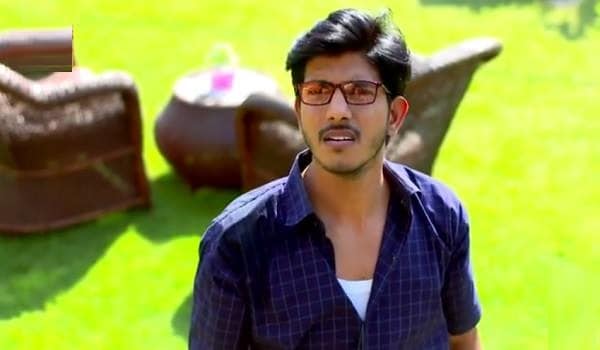 Kubra Khan (Muqabil)
Parisa's character wasn't an easy one to translate on screen since she was a girl who was fighting a constant battle inside but was always very calm and cool on the outside. Parisa didn't say a lot in many scenes but she had to convey her feelings through her body language and expressions. Kubra Khan outshone in this role and proved that even with her limited experience in the field of acting, she was indeed a very polished actress.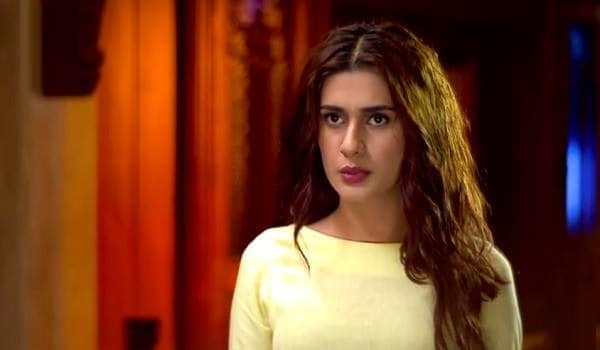 Asif Raza Mir (Muqabil)
Muqabil was a bleak yet powerful drama which could only work if it had equally powerful performances to back it up. Asif Raza Mir played a character different from any other he has played till date and he excelled in it without even trying too hard!! Even though the character itself wasn't as well-etched-out as rest of the characters in the play but even then Asif Raza Mir's faultless performances accentuated the weaknesses and insecurities of his character.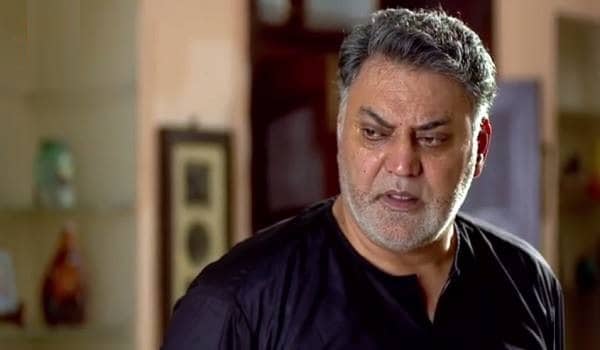 Bilal Khan (Sammi)
Bilal Khan's character and his performance was one of the best ones in drama serial Sammi. He played the role of Aalyan in the drama – the only person in a small village in Rahim Yaar Khan who was enlightened and humane and one who did not believe in watching people suffer in silence. Bilal Khan's distinctive screen presence and his subtle performance made his character even more likeable and appealing. It was the kind of performance which made the viewers look forward to Aalyan's scenes.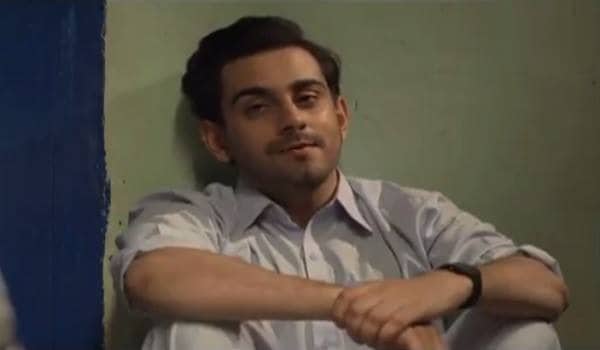 Sania Saeed (Sammi)
Sania Saeed is undoubtedly one of the most versatile actors of our television industry. She continuously chooses to be part of projects which are completely different from each other. Sania Saeed played the role of Chandni in drama serial Sammi – a strong, independent woman who did not have the kind of strength needed to stand by the side of a girl who was completely helpless. Her character went through a dynamic change after a tragedy and Sania Saeed translated different shades of her character brilliantly.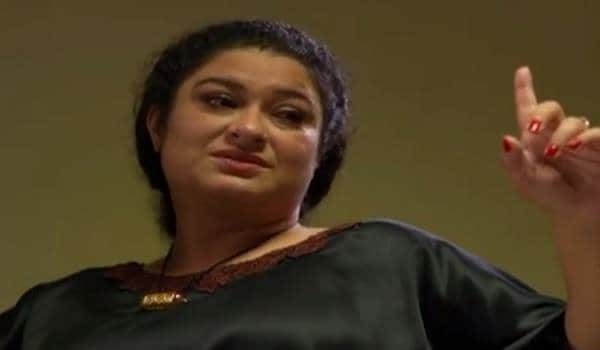 Madiha Rizvi (Sammi)
Most often some actors do not make it to such lists because we are so used to watching them deliver every single time in all the supporting roles they perform that we forget to appreciate them. Madiha Rizvi is one such actress, who always gives every role assigned to her the very best. Madiha Rizvi played the role of Chaudhrani in drama serial Sammi – a woman who was married to a rich and powerful man but she was continuously fighting to ensure that her son did not turn out to be like his father. This character had a lot of layers and a definite screen presence. Madiha Rizvi's overall look in the play and her performance was superb throughout.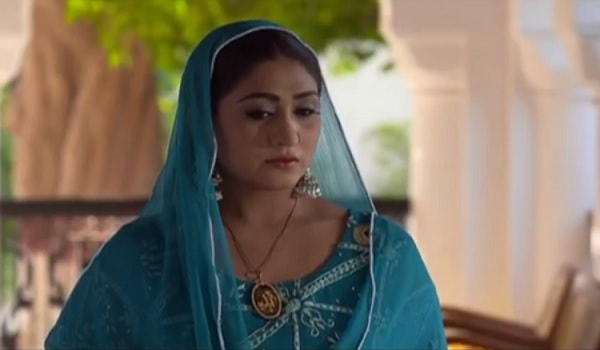 Adnan Siddiqui (Sammi)
Adnan Siddiqui's character in drama serial Sammi wasn't an easy one to translate on screen because Rashid's character always had an underlying goodness about him even when he was being shown as someone who did all of Chaudhry's dirty work. Adnan Siddiqui's makeover and his portrayal both were flawless throughout. It was great watching him play a different role and making his presence felt right from the first episode.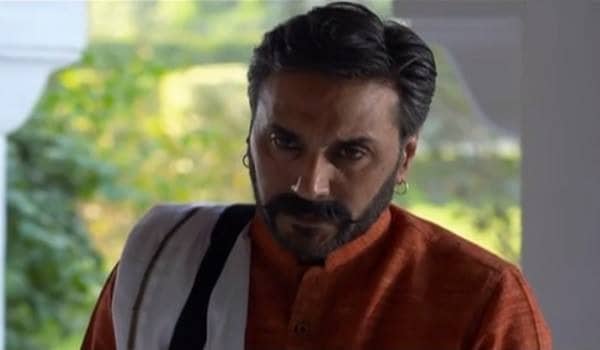 Seemi Raheel (Sammi)
Seemi Raheel played the role of Rashid's mother who represented the slave mentality of people who cannot see just how misguided they are. She was also a mother in law who couldn't wait to get rid of the bahu who couldn't give her a grandson. Seemi Raheel breathed life into this character with a performance which was very natural and brilliant.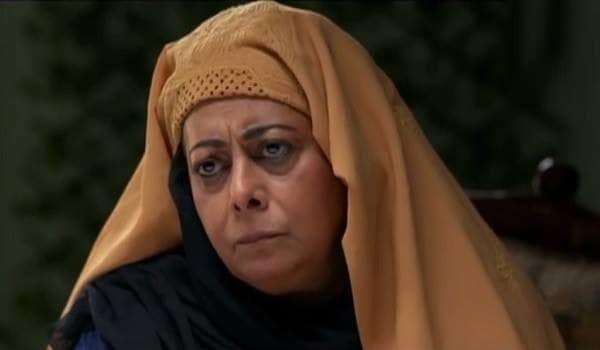 Sami Khan (Tau Dil Ka Kya Hua)
All the characters in drama serial Tau Dil Ka Kya Hua are unusual in their own way and it is never easy translating such a character on screen yet Sami Khan completely nailed his role in Tau Dil Ka Kya Hua. He portrayed Faris' frustrations and his confusion impeccably on screen and most importantly he made it easy for the viewers to connect to an otherwise complicated character. Sami Khan's flawless performance is one of the best things about drama serial Tau Dil Ka Kya Hua.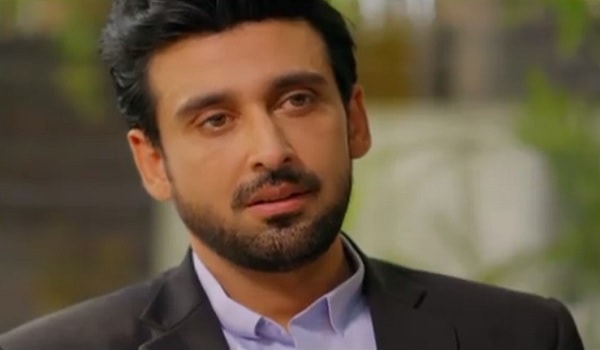 Mansha Pasha (Tau Dil Ka Kya Hua)
Mansha Pasha plays the role of a girl who loves a man she has very little chance of winning over yet you never see her feeling sorry for herself. Dariya's character is refreshing for many reasons and Mansha Pasha's subtle performance makes it truly likeable. The viewers look forward to her scenes because she has done complete justice to her role.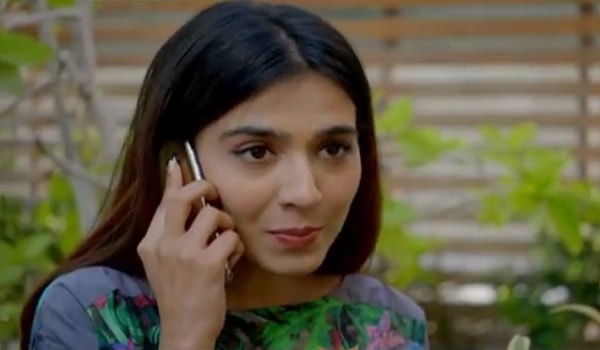 Ayeza Khan (Mohabbat Tumse Nafrat Hei & Tau Dil Ka Kya Hua)
Ayeza Khan made her comeback this year and she clearly chose projects which would give her a new introduction. The characters she played in drama serials Mohabbat Tumse Nafrat Hei and Tau Dil Ka Kya Hua both were complicated and multi-dimensional. Both these characters weren't easy to translate on screen yet Ayeza Khan nailed them both. Maheen's character development and the role in general wasn't likeable most of the times but Ayeza Khan's performance was always on point. She also portrayed different shades of Maya's personality impressively on screen. Ayeza Khan's performances in both these plays showed her versatility and it was great watching her in plays which were definitely not run-of-the-mill.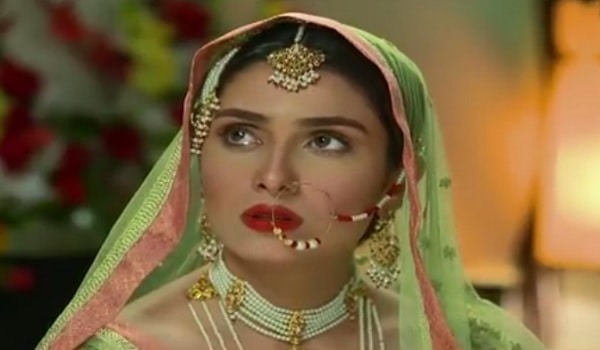 Saima Noor (Mubarak Ho Beti Hui Hei)
Naheed's character itself has tons to offer and Saima Noor's brilliant performance has made it even more impactful. Saima Noor especially highlights the dignity and self-respect that is an integral part of Naheed's personality traits. For the longest time Saima Noor's restrained yet effective performance was the reason why Naheed's character stood out and made the viewers look forward to every single episode.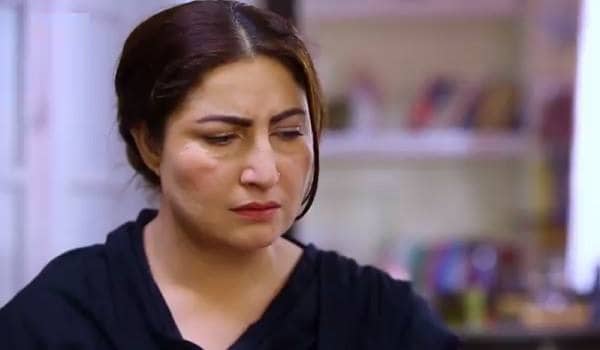 Aisha Khan (Noor-e-Zindagi)
Aisha Khan played the character of a wife who worked hard to win her husband over in drama serial Noor-e-Zindagi. Although her character was anything but different but Aisha Khan's did complete justice to it and made Noor's character more likeable. Aisha Khan was well-suited for the role and her on-screen chemistry with Syed Jibran definitely helped in making the overall experience of watching her play this role more pleasant.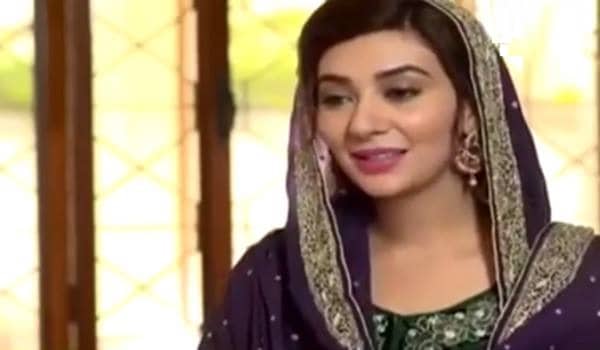 Hania Aamir (Titlee)
Hania Aamir played the role of Nayla, a beautiful girl with a personality which was anything but likeable. Hania Aamir chose a role which guaranteed that she won't be stereotyped because of her looks in the future and performed brilliantly throughout. She stole the show completely and made Titlee itself more appealing. There were times when the viewers tuned into this show only because of Hania Aamir which was incredibly impressive given the fact that this was her first television serial.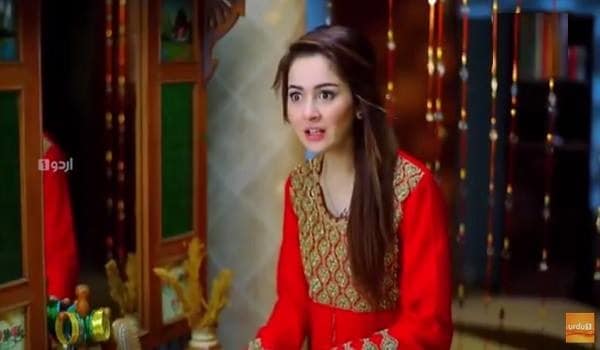 Adnan Jaffar (Yeh Raha Dil)
Only Adnan Jaffar could play a role like that of Jimmy without taking it overboard. Jimmy was OTT yet he was sophisticated, he was a friend, a confidant, an adviser and also someone who knew how to manipulate people to benefit himself. Adnan Jaffar played this role to perfection because he also provided the comic quotient which made his character even more enjoyable.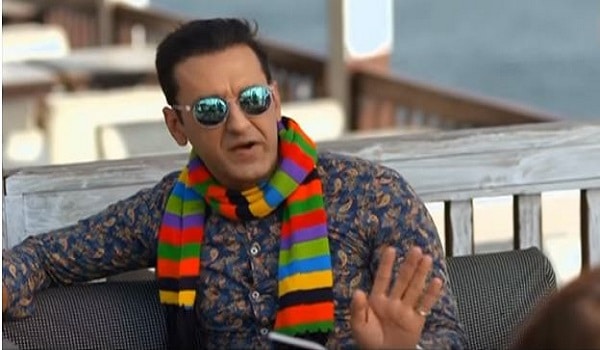 Azfar Rehman (Nazr e Bad)
Azfar Rehman not only played but literally owned a dark character like that of Parvez who resorted to black magic in order to achieve what he wanted. Azfar Rehman's performance was brilliant because he showcased all the stages of Parvez's life from someone who was hopeless to someone who felt he had all the power in the world and he was unstoppable.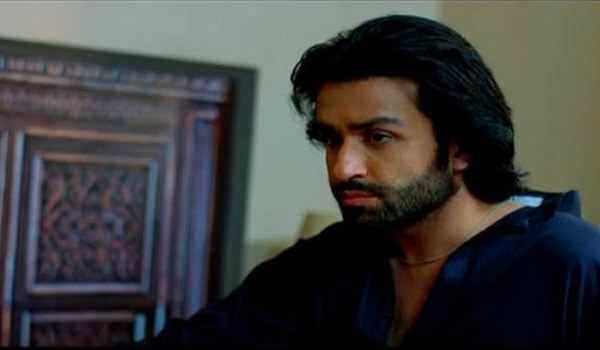 Adnan Shah Tipu (Khuda Mera Bhi Hei)
Adnan Shah Tipu is an extraordinary character actor whose spell-binding performances always leave the viewers in awe of his talent. This is the reason why very often he is chosen to play difficult roles. He played the role of Bubbly in drama serial Khuda Mera Bhi Hai which was an exceptionally tough role to play but Adnan Shah Tipu managed to pull it off flawlessly and effortlessly. He translated Bubbly's emotions impeccably on screen and made the viewers look forward to his scenes.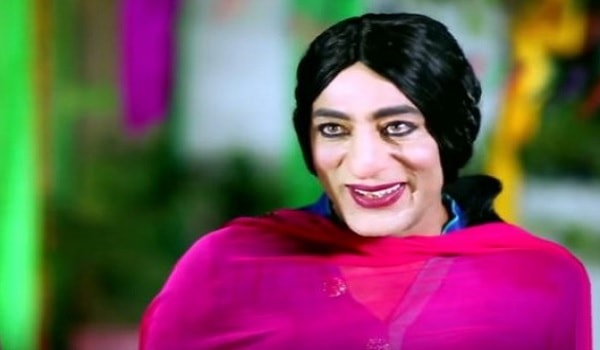 Do share your views about the performances mentioned in the list and feel free to add to the list.
Ayeza Khan – Biography, Wedding Pics, Daughter, Dramas, Danish Taimoor