Lollywood is a place where there is a huge competition and everyone wants to be on the top. They never leave a chance of bringing someone down. The morning shows ask such questions that can create conflicts among actors. One of the conflict was created between Aiman khan and Hina Altaf.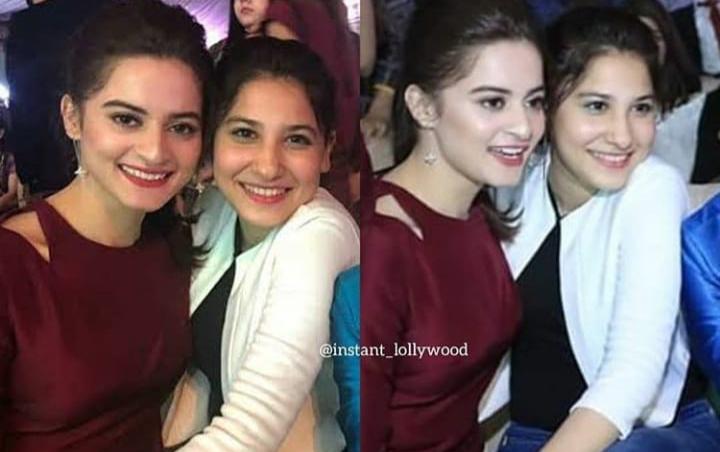 Hardworking, fun and energetic Hina Altaf has become popular for her strong personality. She often create scenes to become centre of attention. During an interview  she was asked that according to her which actor does not know how to act but got a lot of fame and she directly said Muneeb Butt.
Aiman and Muneeb recently got married and Hina's response effected Aiman directly. She never thought that Hina think so bad about Muneeb as Aiman and Hina are good friends.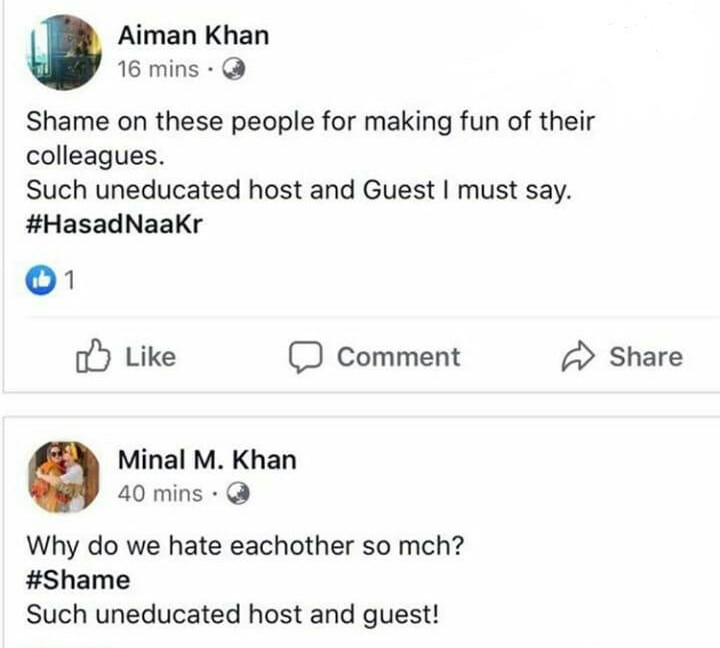 Imran Ashraf who is loved by his fans for an amazing character Bhoola which he played in recent drama 'Ranjha ranjha kardi'. He wasn't happy to see ongoing social media fight among Aiman, Minal and Hina.. He believed that it was not a good idea of asking their guests such questions as it can create a negative impact about Pakistan showbiz all over the world. He said that if anyone have a problem with anyone they can directly call or talk to them on face. Don't use social media to take out personal grudges as it effect Pakistan.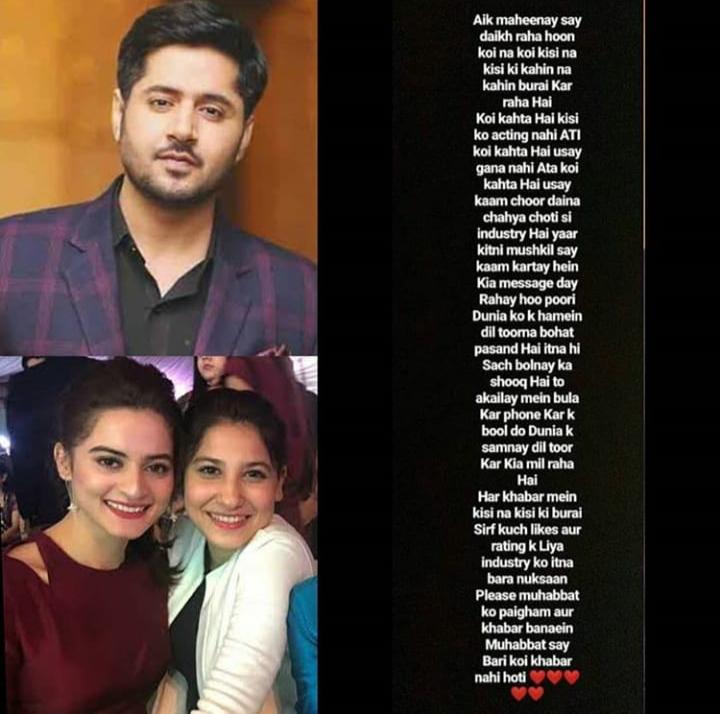 That's something really amazing for him to say and to create a positive side about Pakistani industry! What do you guys think?