When Imran Khan and Reham Khan were divorced, Imran Khan made it very clear that this was his private matter and he did not want any interference from anyone. Now that a little time has passed, Imran Khan is willing to talk about the divorce. Sanam Baloch interviewed Imran Khan and she asked him some personal questions too which he answered very candidly.
Sanam Baloch asked how he felt about being so unsuccessful in his personal life although he had been successful in everything else he did in his life. To this Imran Khan replied,
"Nelson Mandela was a failure in his personal life, Quaid-e-Azam too. This is really up to Allah and there is very little anyone can do about it."
Sanam Baloch also asked Imran Khan if he cried after his divorce to which he replied,
"I don't believe in these dramas like Indian films I can't say I broke my heart and cried! I can't do that. It was no doubt a difficult time, a very painful time and that is when it is time for self analysis. Soul searching is very important when you are going through a difficult time. You think about what happened and you think of the lessons the experience taught you. That is how you move forward, you can't live in the past."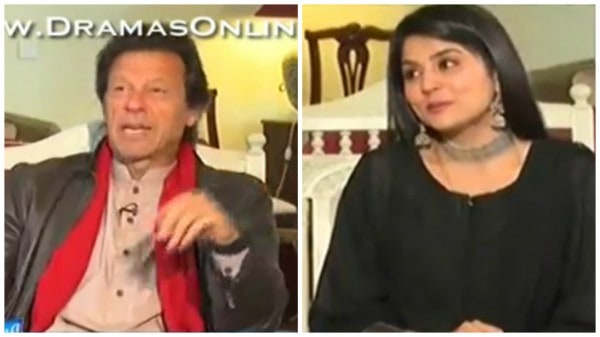 Imran Khan compared this experience of his life with all those difficult experiences he had when he used to be a cricketer. He said that you can't live in the past and start writing poetry about it. You have to move on!
Watch the clip here: