After placing a ban on Indian Channels in the Country, it seems that the next target been set by the authorities is the appearance of Indian Celebrities in Pakistani Ads. According to the latest news, a paper has been passed by the Pakistani Parliamentary panel for banning the advertisements that feature Indian Models and actresses. Yes, you got it right, it is soon that Slice, Veet and Lux advertisements would not be bringing Katrina on Screen, Pantene would cast Saba Qamar in spite of Shilpa Shetty and Head & Shoulders would have someone other than Kareena.
In the meeting, headed by the Information Minister Qamar Zaman Kaira, the committee stated that it is important to take such actions to protect the Islamic touch that was one of the reasons for the move of Independence in 1947. The Issue is still in the court and waiting for the judiciary to pass the final decision. However it was been seen that the idea was encouraged by all the members of the parliament who emphasized on protecting the cultural heritage and providing the opportunities to the natives of the country, rather than importing a similar talent from outside.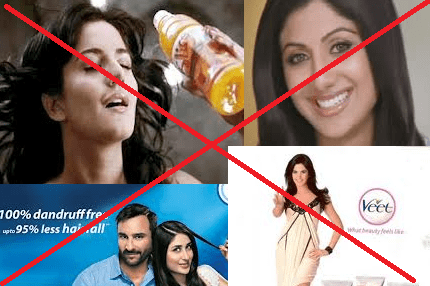 The most shocking clause of the paper was that the panel has also demanded to make it mandatory for the Female anchors to cover their head (With Dupatta). It sounds like the committee wants to come up with new Islamic Policies by the end of the reign of the existing Government.
However, the fact persists that the International Companies like Head&Shoulders, Veet, etc have a good sales from the both countries and their advertisements are based on general goals. The companies have, although not responded to the news, but there is one thing for sure, They would found themselves in an awkward situation if an order is passed to ban such ads.
Let us see how far the idea goes in banning everything related to the neighboring country,
Best Wishes,
Nida Zaidi