Twitter is outpouring with the trend of #banindianyoutubers and Pakistanis are too enthusiastic in participating this, many of pakistani have unsubscribed Indian renowned youtube channels like BB ki vines, Carryminati and T- Series. The trend has invited the wrath and rage of Indians they have just attacked trend with their lame illogical and stupid speculations but hatsoff to pakistani warriors they are too determined to unsubscribe indian youtubers because its a fact that previously they used to earn through their pathetic dramas which used to air on our channels in late night slots. It was then our policy makers decided to ban indian content, public praised the decision and after that when india did air strike and we captured their pilot, we banned indian movies, another setback for their big industry because Pakistan is a big market for them. After that Government decided to keep the ban imposed permanently and the public started trend of banning, Boycotting and Unsubscribing indian youtubers.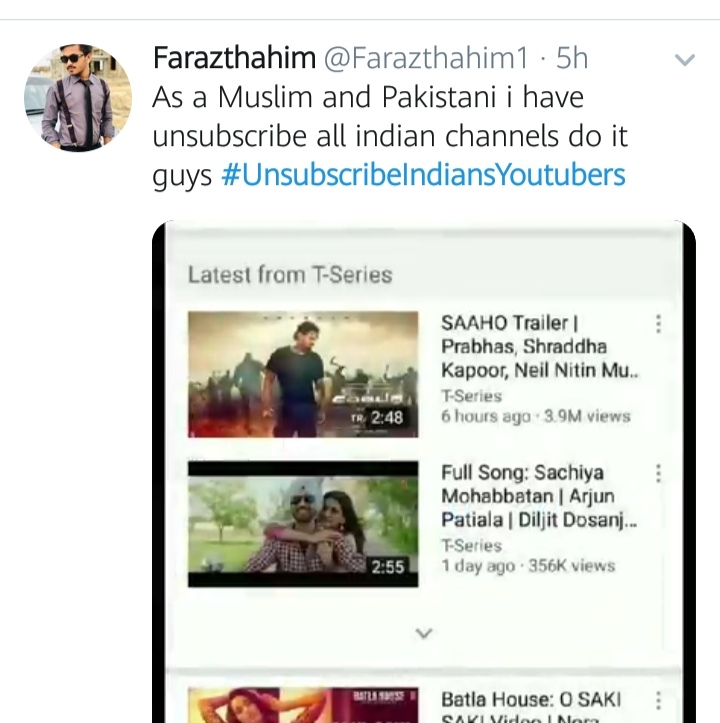 Its high time we should support our youtubers, and unsubscribe to their youtubers because in the name of reaction channels they are fooling pakistani viewers all they are gaining is subscribers and money and most of them are with aim to have million subscribers which isn't wrong but they seem least interested in reacting because its not their country not their culture not their interest, they just want subscribers and people are giving them. We Pakistani should boycott theses reactors they are just fooling us.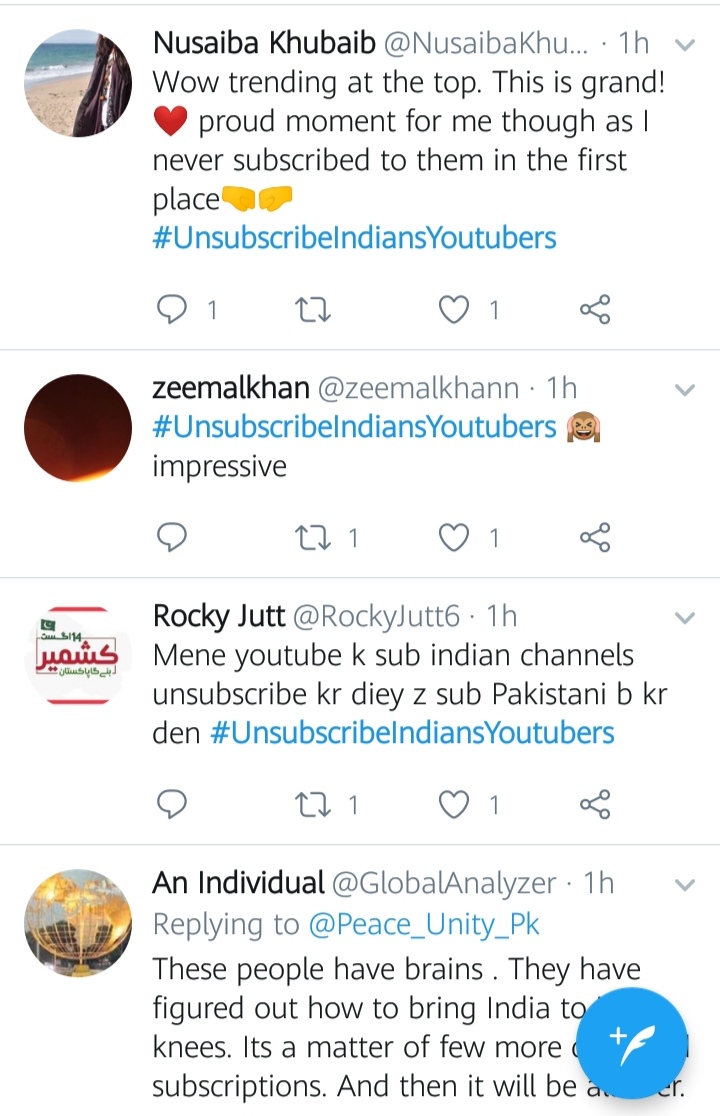 Indians are too angry at this that why are Pakistani unsubscribing to india, there are almost seventeenth thousand tweets with in 24 hours which shows the strong stance of Public, which doesnt want any indian content and wants Boycott.