Indians React to Fawad's New Ad.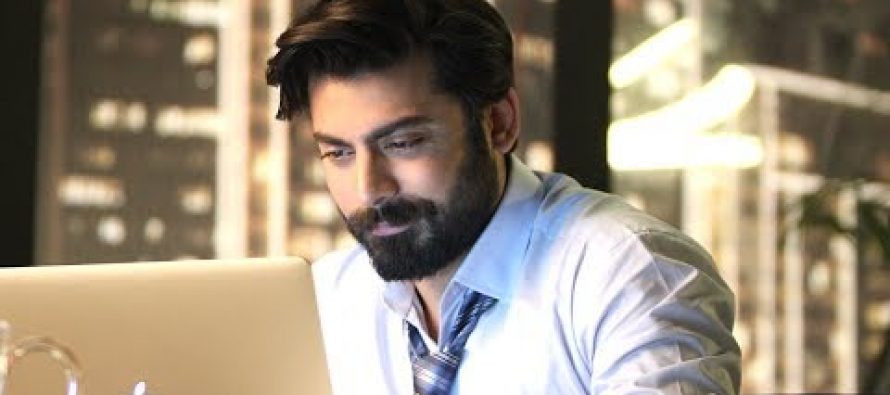 No one can argue that Fawad Khan is blessed with great looks, admirable personality and a very charming smile. In addition, he is very well spoken and well mannered too. All these qualities make girls go crazy over him not only in Pakistan but India too. This Pakistani guy is the heartthrob of many.
His latest Television Commercial is all the reminder you need to fall in love with him all over again. People in Pakistan,obviously loved it and here is how people across the border felt about his ad:
Honestly speaking, even I didn't notice how good the skype display of Mr.Yusuf (his character name in the commercial) is until she pointed it out:
Yusof Ki #skype DP is Hwwwt af 🔥🔥
😍😍😍@_fawadakhan_ Loved u in this tvc boht zada#FawadKhan 😘😘 pic.twitter.com/eZutrq9lMr

— ❤Renu❤ (@Renu_258) July 2, 2017
He makes hearts beat faster:
Day 50🌟
Nahi Sambhla Dil Mere Sambhale
Ise kar Daala Tere Hawale..❤💖💕 #FawadKhan pic.twitter.com/FXJVHBrcP3

— Manushree ♌ (@Fawad_Maniac) July 1, 2017
He inspires poets:
Roj Aata Hai Mere Dil Ko Tasalli Dene
Khayaal E-Yaar Ko Mera Khyaal Yaar Ko Kitna Hai.#FawadKhan ❤️❤️❤️ pic.twitter.com/N2H510C7V9

— ❄️Ek Punjaban ❄️ (@fawadKIfan) July 2, 2017
He kills people with his dashing looks:
*FANGIRL SQUEAL* *FAINTS* *DIES* #FawadKhan #NewAdhttps://t.co/mQBXeodsp5

— Sanskrita (@without_sans) June 30, 2017
In case you aren't aware of what we are talking about, here is the TVC:
...
---