The story took a different turn with this episode and even though this was a relatively slow-paced episode but every scene took the story forward in a different direction. The misunderstanding between Hajra and Shayan wasn't prolonged and it was good to see Shayan figuring out things on his own. Rehan Chaudhry's twisted state of mind was shown through different scenes, you can't help but hate this man. Hajra's state of shock and despair was shown convincingly without using a lot of dialogues. The way Hajra's father has stood by her side continues to be the most refreshing element of a drama which highlights many bitter realities of the society we live in. This was another episode of Inkaar which showed how different players in this game of power and money bend the rules sometimes for good and most of the times for controlling the system which is meant to protect the public. All of this has been shown so convincingly that all these situations truly serve as a reality check which can also be quite frightening.
Latest Developments
Tonight's episode opened with Gullu badmash turning the tables after he found out what actually happened. In one of the previous episodes the viewers were shown how much Gullu respected Hajra's father therefore it didn't come as a surprise that he went all out to support him. Although he is a 'badmash' but right now he is the only person whose support will change everything. The fact that he got the FIR registered and is adamant on making sure that the Chaudhry's feel the heat makes it quite clear that he will play a key role in supporting Hajra's father. It was definitely good watching Hafiz Illyas get such a support since otherwise he would have been completely helpless.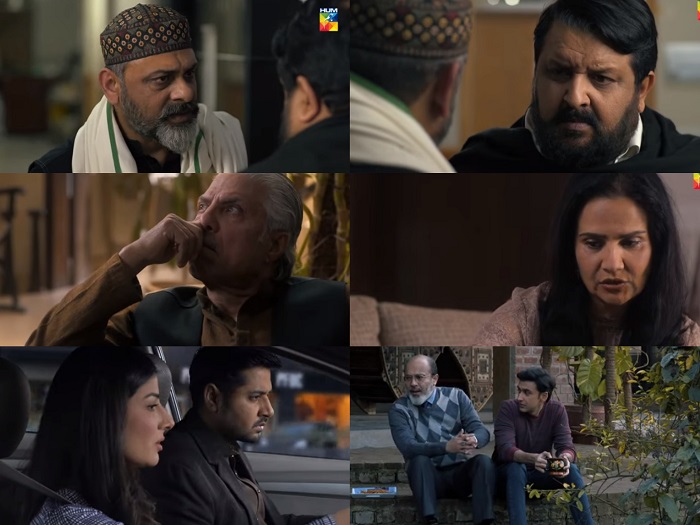 Rehan's reactions when his stepmother was narrating everything she had done for him so far went to show his lack of interest but the second he heard that Shayan and Hajra had broken up, he was alert and interested. I am sure I am not the only one who hated this man's guts tonight, his concept of 'love' is just as twisted as his personality. Rehan's character has been etched-out brilliantly; the way he has been raised leaves no room for guilt or shame! Imran Ashraf was at his best in the hospital scene. The fact that Rehan thought that he could just apologize and ask for Hajra's hand in marriage said a great deal about his character. In his statement too he narrated everything in such a way as if he had done nothing wrong. Rehan so far seems like a psychopath/sociopath who has no concept of right and wrong. The way he laughed through it all also showed that he is really sure that he will be saved by his stepmother. I also liked how his father's reaction has been shown, it is very different from his stepmother's reaction. While the stepmother is only doing her 'job', the father is concerned about his name and his political career.
Hafiz Illyas brushing his daughter's hair had to be one of the sweetest scenes we have seen in Pakistani dramas. Yumna Zaidi and Rehan Sheikh are surely a force to reckon with since their on-screen chemistry and their relationship in this drama has been exceptional throughout. Yumna Zaidi once again translated Hajra's physical and emotional exhaustion superbly.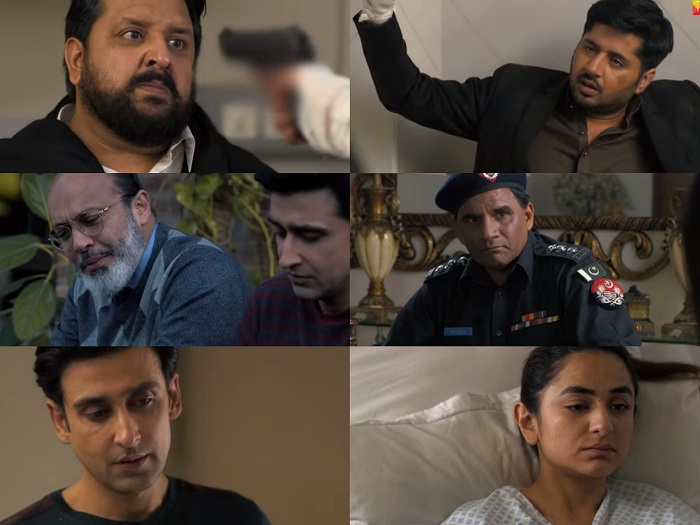 Shayan's apology was another important development in this episode. Hajra is heartbroken as well tired and she clearly does not have the stamina to deal with another relationship which requires a lot of effort. You feel for Hajra every step of the way and at the same time Shayan's confusions and frustrations are equally easy to connect to. Sami Khan is one of those very few actors who always nail every role they choose to play and he did really well in the apology scene tonight.
Final Remarks
This drama definitely holds your attention and makes you think about all those people who seek justice and have to go through similar situations. The performances and the execution tonight was faultless but there were times when some of the scenes were a bit stretched. Looking forward to the court scenes and waiting to find out what is going on in Hajra's mind.
Do share your thoughts about tonight's episode of Inkaar.