The scene is set for a legal battle which is bound to be an eye-opener especially for Rehan Chaudhry and his family. Tonight's episode was yet again brilliant in so many ways. I absolutely love Hafiz Sahib and Shayan's characters – the kind of unconditional support these two have given Hajra all this time is something we rarely get to see in our dramas. Hajra's brother fits the role of the typical male characters we see more often in our dramas – the kind whose egos are hurt easily and are constantly judging their womenfolk. Therefore watching strong male characters who stand by their daughters and fiancés/wives is always refreshing. The kind of men who hold their loved ones so dear that they don't care about what people might say or do. Hajra is still quietly enduring whatever is thrown her way with her father by her side at all times. Once again Yumna Zaidi nailed every single scene tonight even though she hardly had any dialogues. After Dar Si Jati Hei Sila, Yumna Zaidi has proved yet again that she has the kind of acting prowess which doesn't even need the aid of too many dialogues.
The Characters & Their Struggles
Shayan decided to leave the house after finding out the truth and the way his mother has supported him throughout has been truly endearing. She likes the fact that her son hasn't chosen the easy path and is fighting for the woman he loves. Shayan feels guilty for doubting Hajra and he has to fight for Hajra's attention and love once again. Sami Khan's character in this play is a lot like the one he played in Aisi Hei Tanhai. Sami Khan definitely is extremely convincing as the sacha ashiq who might make mistakes but will always make up for whatever he does wrong. He makes you feel and root for him because he emotes so well.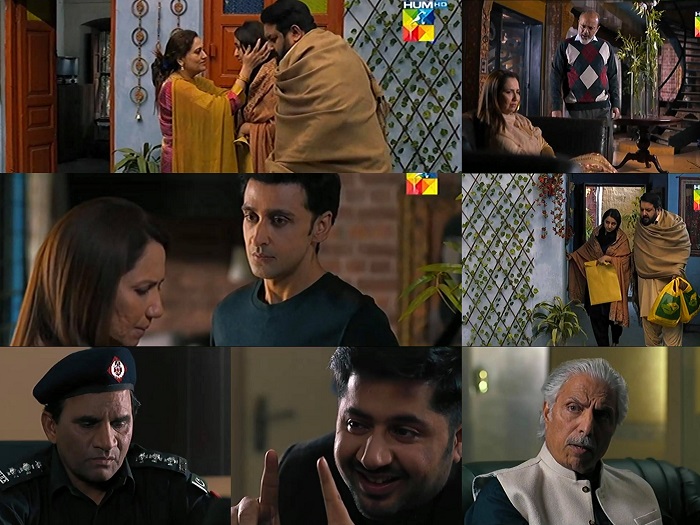 Rehan's scenes tonight showed his overconfidence and the role his upbringing played in making him the sick person he is today. Surrounded by bad role models and people who were constantly covering up for him, Rehan Chaudhry never got the opportunity to learn the difference between right and wrong. Even now he thinks he can win Hajra over and tonight too he once again talked about killing her if she couldn't be his! I am so happy that his guilt and remorse has been relegated to the background because surely someone like him doesn't have much of a conscience. The sense of ownership towards a person who has rejected him repeatedly and now wants to see him being convicted basically shows just how ignorant he is. The role his mother played tonight made perfect sense as well, it was good to see that her part is not over yet. Imran Ashraf's performance tonight was right on point. He makes Rehan's craziness and his lack of respect for others come alive on screen convincingly. This is yet another difficult character which Imran Ashraf owns completely. His expressions tonight were priceless especially in the court scenes.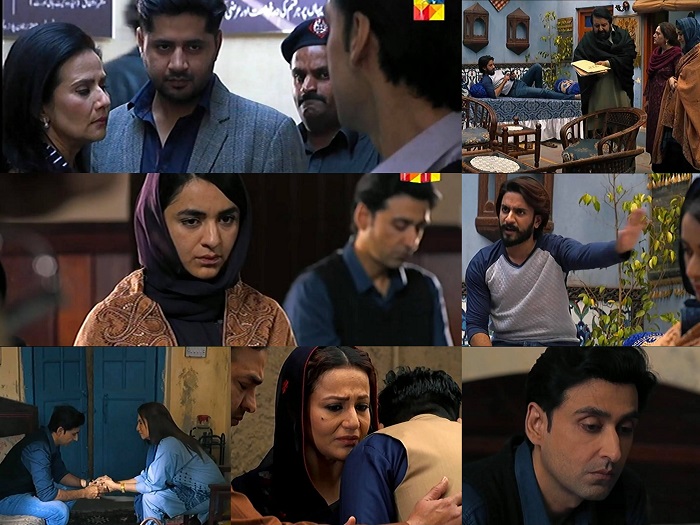 Chaudhry's meeting with the lawyer was written so well and I loved the outcome. I wasn't expecting Hajra to have such a 'capable' lawyer on her side but looks like Gullu Badmash is going to do everything it takes to teach Rehan Chaudhry a lesson. Gullu's conversation with Chaudhry was one of my favorites tonight – those dialogues about a badmash teaching another badmash a lesson were music to my ears. This drama reminds me of dramas like Udaari and Meri Gurya but I have to say that the story overall so far has been extremely well put together and in many ways much better than many other dramas which covered similar topics.
Final Remarks
This was one of the best episodes of Inkaar. The performances, script and the direction has been topnotch throughout. The preview of the next episode promised more hope and I am also looking forward to Hajra and Shayan's meeting. I am totally rooting for them because both of them deserve to be happy. Looking forward to a legal battle which will eventually lead to a conviction which would give Rehan Chaudhry the kind of reality check he needs.
Do share your thoughts about tonight's episode of Inkaar.