This was a phenomenal episode of Inkaar, absolutely impressive in every single way. I honestly thought I had seen the best of Inkaar but team Inkaar keeps on surprising me in the best manner possible – perfect writing, direction and performances. Tonight's episode of Inkaar was emotional and perfectly put together. Rehan Sheikh, Yumna Zaidi, Imran Ashraf, Sami Khan and Noor-ul-Hassan truly outdid themselves tonight.
Disappointments & Frustrations
Tonight's episode opened with Shayan turning to his father for help because he knew that with Gullu Badshah out of the way Chaudhrys had a definite edge. This conversation between Shayan and his father was the perfect start to an episode which didn't lose its momentum for even a minute. Shayan's 'lecture' had absolutely no affect on his father who looks at things from a completely different angle. If it weren't for people like him, all the Hajras out there would get justice so in a way he is equally to be blamed for what happened to Hajra. The writer has shown how wrong impressions can be, a 'badmash' can sometimes be the savior and a protector in a suit can be the biggest threat to justice. Shayan, it seems didn't agree to his father's top most condition which is why he refused to help him. I absolutely love how brilliantly Noor-ul-Hassan has translated his character on screen, those sarcastic and wicked expressions on his face are simply priceless. Sami Khan is effortlessly convincing as a young man trying his best to make things right but not succeeding at it. Sami Khan is at his best while conveying the frustration he feels when things get out of control or the times when Shayan has to show more flexibility.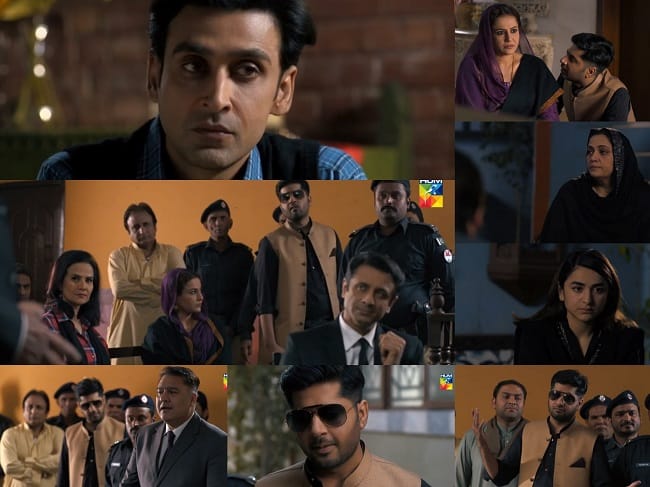 The court scenes tonight were the highlight of this episode. Hajra's lawyer's opening statement was as honest as it could get. Through all these dialogues the writer highlighted few of the most bitter truths of our justice system. The rich and the powerful get away with murder because of the reasons which have been so aptly shown in this drama. The helplessness of the side which actually should have had an edge in this case was shown superbly. Hajra and her father had vowed to fight their case till the end, if not for Hajra than for Gullu but the lawyer knew only too well that they didn't stand a chance. All these scenes were extremely emotional, Rehan Sheikh and Yumna Zaidi have been outstanding throughout but their scenes tonight were the best. Mansoor Jamal's entry after Gullu Badshah was out of the way made perfect sense.
Rehan Chaudhry's confidence, sheer ignorance, arrogance and naivety knows no bounds. When he walked out of the courtroom he was so sure that his mother will keep her promise, not considering for a second even what must be going through Hajra's mind at that time. Imran Ashraf's performance tonight was absolutely faultless in every way. He made the most of every single scene and captured the essence of all the emotions his character was going through. Hajra's brother has continuously been a source of even more frustration at home and today eventually his father completely lost it. This was also one of the best scenes tonight which showed the level of anger this father felt.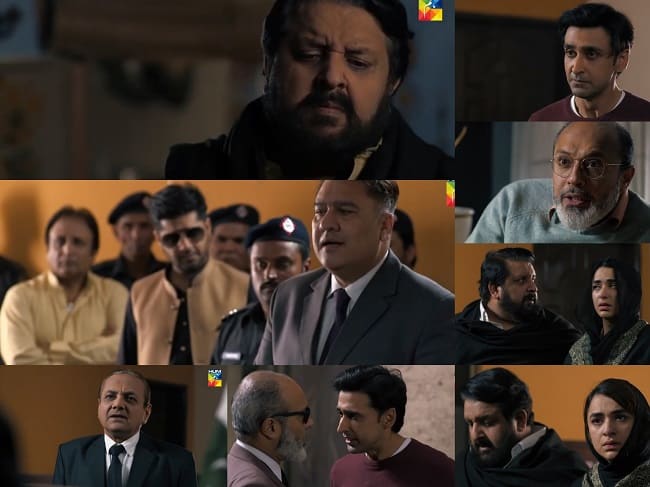 Tonight's episode ended with Rehan Chaudhry realizing that his mother perhaps won't keep her promise. Will that change anything? How will Hajra and her father recover from this awful experience? This battle is definitely not over just yet. I haven't seen the preview of the next episode yet therefore I have no idea what the next episode has in store.
Final Remarks
Tonight's episode of Inkaar was picture perfect in every way and it was also extremely poignant. Inkaar is turning out to be an exceptional serial which never disappoints. Looking forward to watching more exciting, emotional and meaningful episodes of this amazing serial.
Do share your thoughts about this exceptional episode of Inkaar.