Alizeh Shah, a young emerging actress of the Pakistani showbiz industry recently made her singing debut "Badnamiyan" alongside Sahir Ali Bagga. Alizeh Shah's first song 'Badnamiyan' was released on the third day of Eid-ul-Fitr, in which she evoked the magic of her melodious voice.
Despite a wonderful work, Alizeh Shah is being trolled all over social media because of her singing debut. Alizeh recently posted a message for her critics on her Instagram account.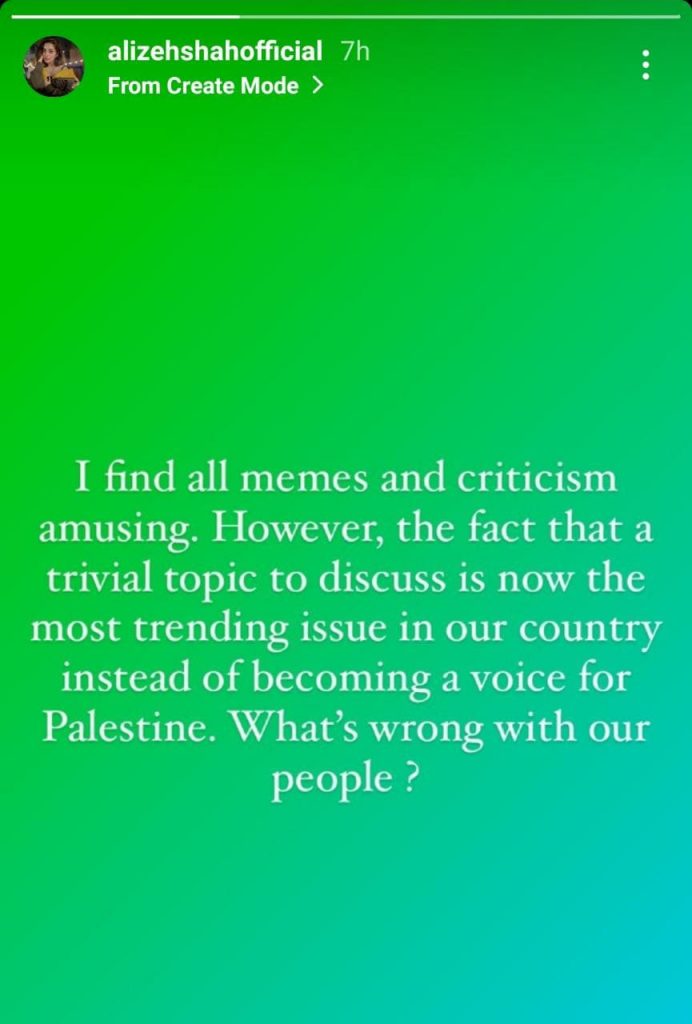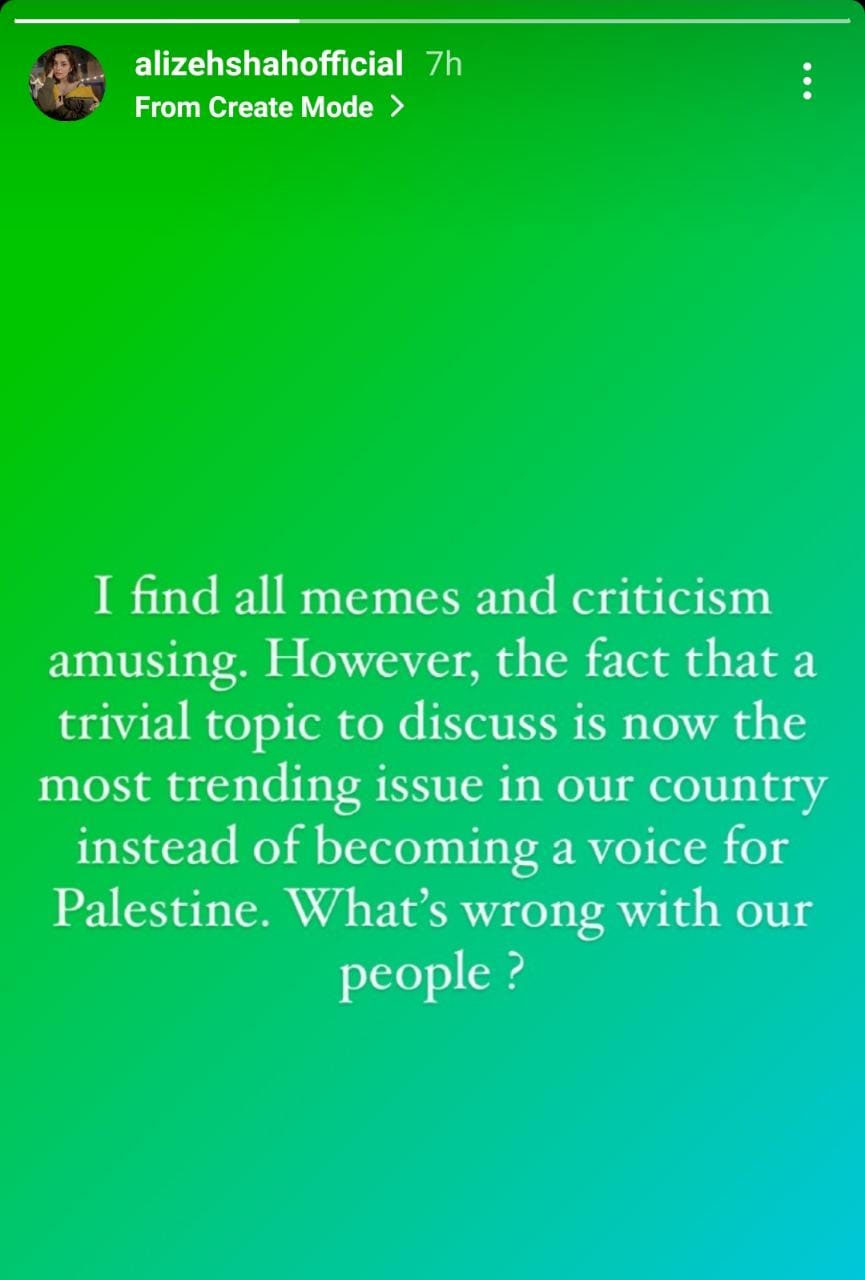 Beside all this the netizens are still making fun of Alizeh and the internet is flooded with memes and jokes all around. Seems like a meme fest is going on. Let's check it out.